Chipita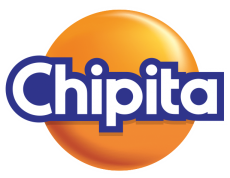 CHIPITA was founded in Greece in 1973 and today is considered among the most highly developing food companies with its products being internationally acclaimed. The company develops, produces and provides the market with pioneering products of great nutritional value, ensuring the best possible relation between quality and price. Up until today the company has launched a series of favourite snacks in the Greek market, like 7DAYS croissant, 7DAYS Bake Rolls, Molto croissant etc., while is also active internationally by producing in three main product categories: croissant and similar dough products, baked snack of bread (Bake Rolls) and other products. Its products are made in 14 production facilities in 11 different countries and reach 2 billion consumers in a total of 56 countries worldwide.
CHIPITA values and gives prominence to its own people. It has more than 5.000 people from 30 different nationalities in its employ. The company invests in the development of modern and constantly updated systems of human resource management, acknowledges and rewards efforts and results, while in the meantime provides a safe and non-discriminatory working environment for meritocratic professional development.
The Actions of Corporate Social Responsibility of CHIPITA
CHIPITA operates based on principles, role models and social sensibility. Throughout a complete program of social actions, the company contributes decisively to notable efforts that secure equal opportunities and create a better future for everyone:
Equal opportunities for children: CHIPITA collaborates with the charitable organisation "Apostoli" (mission) and covers totally the operating expenses of the Centres of Creative Employment (KΔΑΠ) in Ioannina since 2017 and in Lamia since 2020. The aim of these centres is to provide educational support, creative engagements and equal opportunities of development to children aged from 6 to 12. Until today more than 600 children have been supported.
Traveling to outermost islands: Since 2017, CHIPITA has supported the Aegean Team by encouraging and strengthening its valuable project in the outermost islands of the Aegean Sea. The common values shared by the two organisations regarding the isolated communities are the main reason for their long-lasting collaboration.  In all these years, the Aegean Team that consists of 240 volunteers including doctors of 20 different specialties has achieved a total of 9.500 medical and microbiological tests offering valuable service to the residents while implementing infrastructure projects. Furthermore, Covid-19 tests for the residents of these islands were carried out in collaboration with ΕΟΔΥ in 2020.
Supporting university students: CHIPITA works together with ALBA College in assisting students facing financial difficulties throughout educational seminars titled "The Chipita Future Leaders Learning Series". The evolution of technology and the international competition change the demand for credentials and skills in the job market. Through upgrading-knowledge programs there's potential for young people to acquire the skills needed to deal with businesses' demand and secure an important stepping stone in the job search. Until today, more than 200 university students have watched seminars in Thessaloniki and Komotini.
Investing in sports: CHIPITA demonstrates over time a sincere and substantial support to sports throughout sponsorships in both big competitions like EuroLeague and smaller ones like with local teams. Sponsorships of beloved sports like basketball, football and Ice Hockey build a mutual relationship between the company and the teams with the purpose of updating sport facilities and infrastructure for the younger generations but also for the promotion of sports as a whole. As such, young people's interest in sports is increased along with sports' impact to society.