Known internationally as Vangelis, the Oscar-winning Greek composer of electronic music influenced the development of various musical genres while with his great work, he honored and represented our country internationally in the best possible way.  
 
By Mia Kollia
Translated by Alexandros Theodoropoulos
Vangelis Papathanassiou was born on March 29, 1943 in Agria, Volos. He started composing at the age of four and gave his first public performance at the age of six, as a self-taught musician.
"I've always tried to get the most out of the "behavior" of a sound. I think it is more important to achieve a harmonious result, without paying too much attention to where the sound comes from. I can remember as a child putting chains on my parents' piano, to see how it would affect the sound! "This approach to music has always followed me. 
Vangelis studied classical music, painting and directing at the Athens School of Fine Arts. In the early 1960s he joined a band named Forminx, and their song "Jeronimo Yanka" quickly became a great hit as the album went gold in its first week of release.
In Paris
Eight years later he moved to Paris, where together with Greek artist Demis Roussos he created Aphrodite's Child. The successful double album titled "666" is widely considered to have given him the impetus for the beginning of his international career. Gradually he began to do many different things: he wrote music for a film, followed by an audio documentary influenced by the student uprising in Paris, May 1968, and later a series of documentaries on wildlife.
In London
In 1975 Vangelis left Aphrodite's Child to settle in London, where he founded Nemo recording studios. He released his first collection entitled "Heaven and Hell", followed by other successful albums for which he won an award and started being world famous. Sometimes he reminisces about his 14 years in London, his love of British accent, British comedy and Ealing Studios films.
"It was a wonderful period of my life," he said. "Culturally it was very different for me when I first arrived in England but I learned how to adapt. Coming from a different culture, where cafes and restaurants work late at night, I was surprised to find out that most places in the UK close at 10:30 pm. At my house in Paris, I still have a sign from Hampden Gurney Street, where my old studio was located".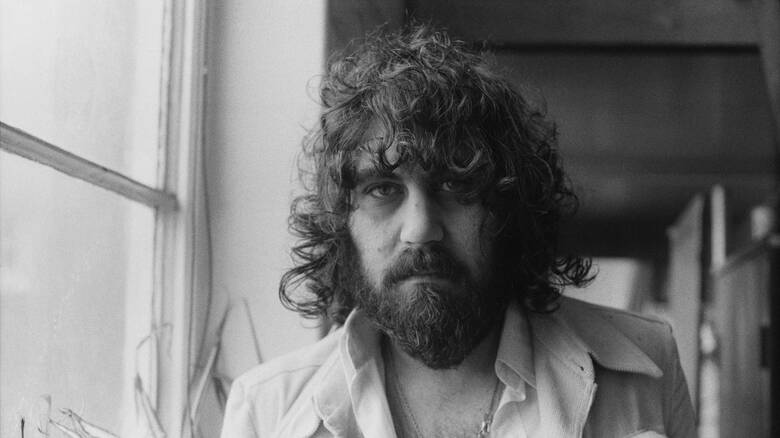 At the Oscars
Many of Vangelis Papathanassiou's compositions were made to serve as soundtracks in films, with "Chariots of Fire" leading the way for the 1981 film of the same name, which won 4 Oscars including Best Picture and Best Music, Original Score for Vangelis Papathanassiou. 
"I've always had an instinctive approach to creating my music. The difference in making music for a film is that the film already has an idea, a story and a structure with a definite start and a definite end. In these circumstances I do sail, but I sail guided by my first immediate impression when I see the pictures and without reading the script, in order to avoid the predetermined frame of what I am watching. There is no thought. I follow this flow until music no longer needs me," he said. 
In Space
The exploration of Space excited Papathanassiou from his childhood and he dedicated many of his works to it. In the summer of 2001, he presented "Mythodia" in the Temple of Olympian Zeus, a piece of music created to accompany NASA's 2001 space mission: Odyssey to Mars. It was a spectacular musical performance during which pictures of ancient Greek gods and NASA space images were projected with special visual effects.
In 2013, NASA adopted his music for the second time, with an original piece of music created to frame the video of the Juno mission, which depicts the Earth and Moon moving together for the first time.
Papathanassiou loved the world of science and wanted to connect it with music, because he deeply believed that music is also a science.
"I believe that music is innate in all of us and that we have a collective memory. If you agree with this theory, which to me is a fact, and if you accept that we are somehow created by music and we are all part of a collective memory, everything else follows. I have to make one thing clear: I'm not talking about the kind of music we listen to on the radio, which is just a small part of the whole, but I'm talking about the scientific side of music, which is like a tree, a forest and more".
In his own way
The music masterpieces that Vangelis Papathanassiou made are countless as have been the awards and distinctions he won. "I never felt comfortable with the word career. I make music every day, because that's what I have been doing all my life. I never felt comfortable being part of the music industry. From the first days I worked with record companies, for me it was just a means to create music on my own terms as much as possible and nothing more".
Vangelis's interest in the arts was not limited to composing music. In 1997 he made his first attempt at directing by fully planning and directing the opening ceremony of the 6th IAAF World Championships in Athletics, which took place at the Panathenaic Stadium in Athens.
In 2003, he revealed his painting skills by presenting 70 of his own works at the Bienal de Valencia in Spain, while in the same year he also released a book containing some of his most beautiful works, entitled "Vangelis".
Vangelis Papathanassiou passed away late at night on Tuesday, May 17, at the age of 79, after being hospitalized in France due to coronavirus complications. 
 
#HisStory