Andria Zafirakou won the Global Teacher Prize in 2018, among 30,000 teachers from 173 countries, in the Varkey Foundation competition. Thus, she is considered one of the best teachers in the world!
 
By Mia Kollia
Translated by Alexandros Theodoropoulos
Originally from Greece on her father's side and from Cyprus by her mother, Andria Zafirakou teaches at Alperton Community School, located in the inner city borough of Brent, north London, one of the poorest and most multicultural areas in the UK.
The will and a life decision
85% of her students don't have English as their mother tongue! Thus, Andria learned with perseverance and willingness the key phrases in 35 languages, including Gujarati, Hindi and Tamil, to improve communication with the children and their families. Here is how one achieves one's goal: with personal effort and a vision of personal cultivation.
Bill Gates congratulated Andria Zafirakou on her award, saying: "If you think about what drives progress and improvement in the world, education is like a huge switch - one that opens up all opportunities for individuals and societies. And research has shown that having a great teacher can be the most important factor in determining whether or not students will receive a great education."
The route
Andria Zafirakou studied Management of fashion and textile companies at the University, before deciding to enter the field of education. She specialises in weaving, inspired by her grandmother in Cyprus, who was a silk weaver. Nevertheless, as she has said, from an early age she wanted to become a teacher and teach art. Her professional experience in the fashion and textile industry even gave her the skills to integrate art and textile design into the school curriculum.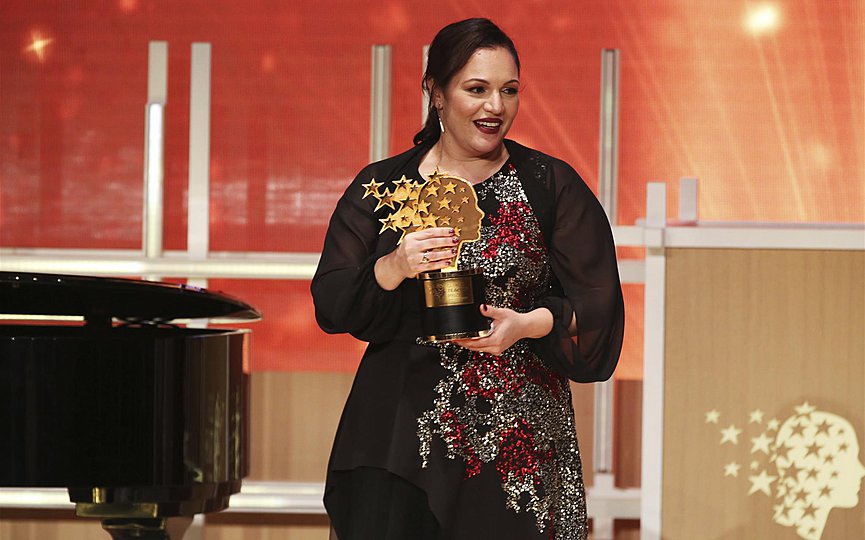 Development and cultivation
Since the day the Formula One world champion Lewis Hamilton and the Emir of Dubai presented her with the award, her obligations have increased greatly. Now, her daily program includes speeches from all over the world, interviews in major international media and many educational obligations. In April 2021, Andria Zafirakou published her book entitled "Those who can teach: What it takes to make the next generation" and without stopping teaching, she has already started to use the 1 million dollar cash prize in initiatives to promote art in schools, through the charity Artists in Residence, which she has founded. 
One of the main activities of the organisation is "to bring artists from all regions to schools, thus enabling students to envision a fascinating world in which they can participate," says Andria. As for her book, it describes the stories of various of her students and the difficulties they face, such as the fact that they may not have paper to write and use the toilet paper, how they use the bathroom of their house, which has only one room for the whole family, to concentrate when doing their homework, or how she had to wash a student's dirty uniform so that his classmates would not fool him.
Children's skills and development
Andria Zafirakou firmly believes that art should take up more space and time in education and not have a secondary role. After all, the development of her students confirms that art mobilizes the imagination, psyche and skills of children, while allowing them to overcome language barriers and develop their sociability.
Her second major effort in teaching is to build relationships within the classroom. "Instead of worrying about whether you stick to the school curriculum or whether you want to keep quiet in the classroom, focus on how to build a relationship with your students. Talk to them and find out what they are interested in. Build a relationship and gain their trust. And everything else just follows", she says.
#HerStory