The only way that leaders can secure their future, acceptance of collaborators and the public, is to stand firm on ethical foundations. Ethical leadership is nowadays considered of high importance and it can't be disregarded. 
By Mia Kollia
Translated by Alexandros Theodoropoulos
#ethicalleadership #leaders #leadershipdevelopment #values ​​#flexibility
When it comes to decisions, our ethical principles can help us ensure that we make better choices in life and work. After all, according to Aristotle, moral virtue gives happiness not because it creates pleasant emotions that come from the performance of duty but because it provides man with well-being, mental freedom and balance. So let's look at some ways which, in terms of the decisions we have to make, will help us stay firm on our principles:
1. We write down our principles so that we can visualise them.
Visualisation is a powerful tool. We record the principles based on which we live, work or run our company. We always keep the recorded principles in our office.  
What are our principles? What are the principles of our company? These may include aspects of social impact, transparency, trust and security, autonomy, equality, innovation or positivity. We see our principles everyday, we live and work according to them. Because when a company loses its reputation, then no one – including customers, prospective employees and suppliers - can trust it - while it is very difficult and time consuming to restore a lost reputation.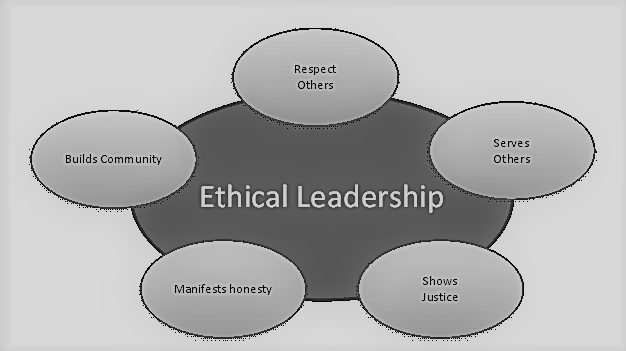 2. Establish and maintain a people-centered decision-making process.
People and companies often rely on technologies such as artificial intelligence (AI) to help them make decisions faster. Computer algorithms make it easy to make decisions, but robots or artificial intelligence can't handle every situation.
Sometimes we have to make difficult decisions, which require balancing priorities, evaluating bargains and demanding challenges. While our company engineers can create a technology-based process that strives to follow our principles faithfully, this may not work in all situations. When using technology, we must always keep in mind that our principles are secured and that this technology is at the core of people and their needs.  
3. We leave room for discussion and adaptation.
Being open to progress is the key to the development, reputation and longevity of any individual or organisation. When an issue arises, we should discuss it openly with our partners. If we depend only on technology or a very closed circle of people around us to make decisions on thorny issues, we run the risk of ignoring some critical aspects and ultimately these decisions are not based on principles we are able to defend.
Our society is constantly evolving and changing. We, as leaders, must be able to maneuver and to understand these changes, in order to change the way we adhere to our principles and to reflect social change properly.  A current example of this is the change of Facebook's name to Meta, which also brought changes to its policy on hate language and the sanctions that are now imposed on users who don't comply with the principles and the standards of the platform.  
 
Our ethical principles are the guiding lights for the employees of our company. In order to always keep them bright, we must be able to adjust them accordingly.