The researcher of a global innovation, the so-called smarty4covid application that can detect coronavirus from the voice of a patient, is a member of the Laboratory of Biomedical Simulations and Imaging Technology (BIOSIM) of the National Technical University of Athens. Konstantia Zarkogianni is a modest woman and a persistent scientist who moves forward carefully to make our lives better.   
By Mia Kollia
Translated by Alexandros Theodoropoulos
#science #medicine #biomedicin #innovation #research
Konstantia's complex research interests include medical decision support systems, control systems, physiological modeling systems, intelligent Diabetes management systems and design of games oriented towards critical health aims. She has authored and co-authored 13 publications in prestigious international scientific journals and 26 proceedings in national and international conferences.  
- Did you feel any inclination towards your field of studies in the beginning?  Why did you choose this specialisation? 
From a young age I had an appeal to subjects related to computer engineering. However, the science of Medicine was also a challenge. At some point I was faced with the dilemma to follow either the Polytechnic School or the School of Medicine. Eventually I chose the School of Electrical and Computer Engineering and in the process I realised even more how much it suits me, as a sector that covers a wide range of applications.
 
Towards the end of my undergraduate studies, I became acquainted with the interdisciplinary field of Biomedical Engineering that lies at the intersection of many sciences. Given my intense interest in Medicine, Biomedical Engineering was the only way for me to continue further with my studies. Fascinated by the prospects offered by this field, I continued with my postgraduate studies and focused on the development of computer systems for clinical decision support.
- Tell us about the recent discovery / innovation in relation to the coronavirus. How did you get there and what does that mean?
 
The idea for smarty4covid (www.smarty4covid.org) was born at the beginning of the first lockdown, when there was confusion and fear, while self-diagnosis tests had not yet been released. Then, the idea to use smartphones as tools for quick and easy self-assessment of health status in relation to COVID-19 was born. Audio recordings of voice, cough and breathing provide important information about the functioning of the respiratory system.   
 
It is expected that the application of artificial intelligence methods will identify pathological patterns for finding new biomarkers, both concerning the start and the development of the disease. This strategy is not limited to COVID-19, but extends to other pathological conditions involving the respiratory system.
- What have been the biggest difficulties you've faced so far, how did you overcome them and what did they teach you?
One of the challenges we had to face in the context of smarty4covid was to define a usage scenario suitable to be piloted in hospitals hosting COVID-19 patients. This was very difficult, as the NHS was under great pressure at the time. We sought to work with health professionals and jointly define a feasible use scenario.
Thus, we managed to pilot smarty4covid in public hospitals (AHEPA and Sismanoglio). In fact, no similar pilot trials had been reported in COVID-19 patients, so this made this research a global leader. An important lesson of this challenge is that thorough study and perseverance are the two necessary things required to put any research innovation into practice.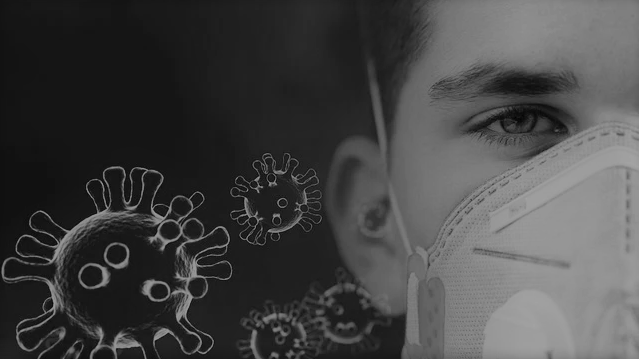 - How do you deal with recognition, competition and potential failure?
All these are the steps for everyone who wants to evolve. Recognition is not a given, but when it does happen it can work positively for the common good. Smarty4covid couldn't be implemented without the help of the people. Participation is very moving, as people of all ages, even over 80 years old, visit the application and provide valuable information. 
There is indeed international competition in the sectors treated by Biomedical Engineering and we are going through a period when this field is at its peak. Any reliable solution has a chance to find its place in the market. A basic prerequisite is a thorough evaluation of its efficiency, otherwise it can lead to negative results, thus creating a distrust towards respective innovations. Success often comes after failures as long as there is proper evaluation and correction of mistakes.
- What is the secret to achieve proper cooperation with many different people?
A basic requirement is to have a common vision, common values ​​and respect for diversity. However, this is not enough, as there are cases of collaboration between researchers who can't cooperate well together. This is a big challenge for me as the field of Biomedical Engineering is characterised by strong interdisciplinarity and in each of my projects I am called to work with people of different specialties. The only thing that is sure is that a good result will only come through a good cooperation of many people, so it is important to put aside any selfish predisposition and cultivate a team spirit, but this doesn't mean that we will end up losing our individuality. That means that everybody should take initiatives but also be able to cooperate and set limits to his/her individuality. After all, our happiness when we achieve something is multiplied when we share it with many people.
- How compatible or incompatible is technology and its rapid development with humans?
Technology comes from humans, so it is compatible with the human factor. The problems and incompatibilities start from the fact that the pace of technological evolution is so high and penetrating that it is almost impossible to be assimilated by the whole of society. In addition, digital reality combined with the uncontrolled flow of information and false news can lead to the creation of a "fake reality" and alienate man from his physical world.
The above threatens to cause shocks in the value system. For this reason, in recent years the European Commission has drafted specific guidelines to ensure ethics in products and services that incorporate Artificial Intelligence, which is expected to dominate the technologies that will be developed in the coming years.
- How dedicated should one be to research and how lonely is this job?
Evolution is the result of commitment. There can be no research achievements without commitment. Research requires constant search, as well as deep knowledge, creativity and imagination. Moments of success are few but unique and are usually accompanied by great satisfaction of contributing to the common good. Therefore, research requires not only dedication but also resilience to obstacles and challenges.
Research promotion is based on knowledge sharing and exchange of views. Although a large percentage of a researcher's time is devoted to personal work, it is not limited there. There are cases where collaboration between many researchers is required for best results.
- Are there any beacons of inspiration in your life, like people, places, circumstances?
If you want to go somewhere fast you go alone. If you want to go somewhere far away, go with friends. On my own journey, in addition to my family, they are friends and partners aboard. I would like to make a special mention to Mrs. Konstantina Nikita, professor at the School of Electrical and Computer Engineering of NTUA and supervisor of my doctoral dissertation. In their own way, everyone acted as a refuge in my difficult times and as a springboard to my evolution.
- What do you gain and what do you lose from dedicating yourself to research and/or competition?
It is not a question of profit or loss, but of choices and priorities. When you follow your path, you feel that fullness and don't experience it as a sacrifice. Competition is always a motivation for personal development.
- Do you think that the coronavirus pandemic is a harbinger of a new condition of our lives? Are we going to experience other similar serious health issues?
I don't know if it is a harbinger, but it is certainly a catalyst for change. From now on we will talk about our lives as how it was before the pandemic and how's after it. Modern science faces a number of challenges in the field of Health for which it will be called upon to provide answers and solutions. For example, chronic diseases such as diabetes, which affect 10% of the global population, require innovative solutions that make it easier for patients to self-manage their disease.
#HerStory