A leading international Greek scientist dreams of a future where the environment will be sustainable and protected, making great contributions to global patent research and unprecedented studies in many different scientific fields. She promises many more decisive future interventions for a hopefully better world and we believe based on evidence that she will succeed! 
 
By Mia Kollia
Translated by Alexandros Theodoropoulos
Athanasia Athanasiou is a Permanent Researcher at the Italian Institute of Technology (Istituto Italiano di Tecnologia) in Genoa, Italy, head of the Smart Materials team, an interdisciplinary team of 50 members that develops sustainable, biocompatible, intelligent composites and nanomaterials to be applied in medicine, environmental protection, sanitation and purification of drinking and marine water, active food protection, robotics and more. In the last 15 years she has supervised more than 45 doctoral dissertations and 35 postdoctoral programs. 
Being a woman in a male- dominated scientific field, how do you experience all this? 
There is absolutely no reason for the scientific field to be male dominated. Women have the same abilities as men, plus they're often more methodical and inventive. Therefore they can excel in this field if they love their science, set it as a goal and if they have perseverance and patience. This is exactly how I experience it, believing that gender doesn't matter at all. I'm glad to see more and more young women getting involved in science and research. The way they look at things can change the course of science and avoid misuse of research findings in the future. 
How did you decide to study in this field and specialisation? Was this apparent during your childhood and adolescence? What were you like as a child?  
I was a good student at school. I think I had a pretty high sense of duty and although I enjoyed spending carefree hours with my friends, I never neglected studying and school. I preferred science and an amazing physics teacher I had at the 22nd Lyceum of Athens, Mrs. Hatzidaki who helped me understand and love Physics, also contributed to this. At the same time, I really liked sports and I spent many hours as a teenager in track and field training at the Panhellenic Sports Club. I believe that this helped me in learning to fight and not giving up. So around the age of 15, I decided that what I really needed to do was to study Physics or Chemistry in order to understand the world around me and then to do some research to help people with new discoveries. This decision was strengthened a lot during my studies at the Department of Physics at the University of Ioannina. 
What were the most important decisions and moments of your journey that have defined your career? 
The most important moments that defined my course so far have always been related to decisions for change, like when I graduated from the University and decided to go for postgraduate studies in the UK, when I went to Crete to start my research course no longer as a student but as an independent researcher, when I decided to go abroad again, to Italy, because I saw a new challenge and I followed it. These changes and the experiences they offer are very important for scientific researchers because they provide invaluable knowledge and are stepping stones for the future course. Some people are afraid of it and it is certainly not always easy, but it's actually fundamental because it opens the mind and scientists should have an open mind.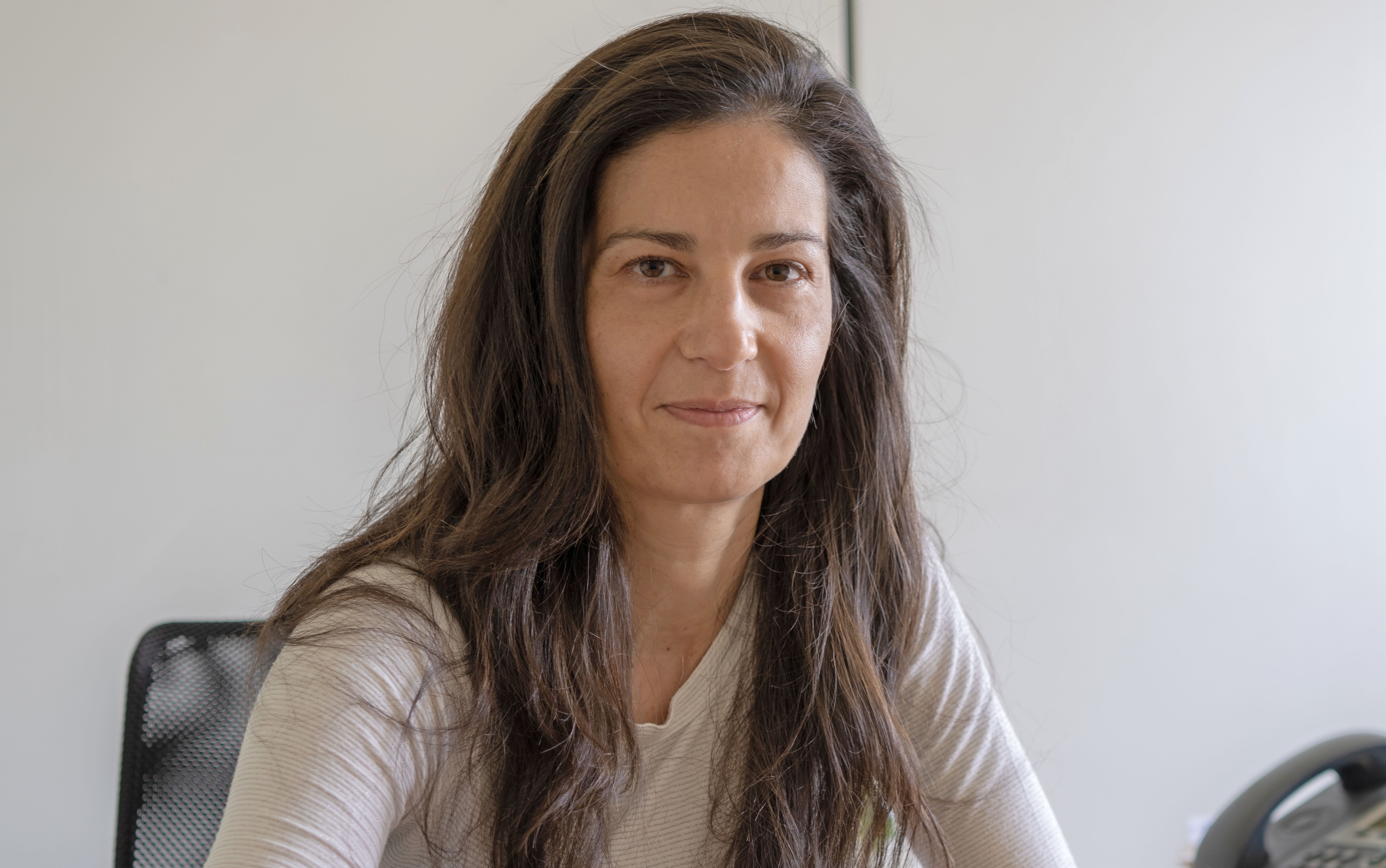 Italy and Greece - similarities and differences, weaknesses and loves. 
Italy and Greece are two beautiful countries with wonderful people; similar lifestyle, similar habits, strong family ties, strong friendships. I grew up in Greece; the smells, the sounds, people's habits, the customs, everything is deeply rooted in me. In Greece I have my family and my childhood friends. Greece is my weakness. Italy hugged me and generously offered me opportunities for development. I've built my new family here; my son is growing up here, in Italy. I love Italy because I feel that Italy loves me too. For me, Greece and Italy are both great homelands, united by the Ionian Sea or the Adriatic, as the Italians say. 
How much dedicated should one be to his/her science and how much should one study? Shouldn't there be time for personal pursuits and relationships? How do you manage that? 
Dedication to scientific research is absolute. It needs constant studying and information, innovative ideas, experiments, analysis, finding ways to finance and exploiting the results in applications. It is a perpetual effort, it never stops. Of course when you do that for something you really love, it gives you satisfaction and spiritual stimulation is not as difficult as it sounds. Scientific research is not a chore that you wait for eight hours to finish so then you can do something else that pleases you. It's creation and so, hours don't count. However, time for personal activities and relationships is a necessary fuel to continue my work dynamically. It's not too much, but for me it's a fundamental need and the only way to manage it is good organisation. 
Would you like to explain to us the research and application with robots? How much will they help our society, the environment, our future? 
My team's research is on new innovative materials, smart and functional so they can help humans and the environment instead of polluting it. Much of this research is on sustainable, biodegradable plastics from renewable raw materials, and scraps of fruit, vegetables, paper, etc., thus solving the ever-increasing problem of organic waste management. These materials can also be applied in Robotics. We manufacture the structural and electronic parts of robots with innovative, sustainable and biodegradable materials that are lightweight, flexible and non-toxic, to reduce energy needs for their operation and make them biodegradable at the end of their lives. Robots are already a part of our lives in industrial production and we see them more and more often in our cars and in our homes. Robots combined with artificial intelligence can help the elderly with their daily needs or people who had an accident. They can also help in precision agriculture and medical procedures, but we must not forget the environment. So the use of sustainable materials in their development is essential. 
Man or technology will be the leader of tomorrow? What do you think?
Man, of course. Technology is human work and always will be. We must study technology, understand it, use it properly and not accept it without limits or demonise it. 
How proud do you feel of your work and what dreams you still have?
The reason I decided to do research was to contribute to society, to my fellow human beings, to the environment and it makes me proud that somehow I've succeeded. But I need constant vigilance and control to do it well and in the right way. My dream is to be able to stop the environmental catastrophe caused by human beings every day and help as much as I can with the development and production of the sustainable materials that I study. 
Who is Athanasia Athanasiou
Athanasia Athanasiou graduated from the Physics Department of the University of Ioannina. In 1997 she received a Master of Science (MSc) from the University of Manchester (UK) and in 2000 a PhD from the Physics Department of the University of Salford (Manchester, UK). She then worked on her postdoctoral research at the Institute of Electronic Structure and Laser of the Foundation for Research & Technology, in Heraklion, Crete, until 2005. From 2006 to 2010 she worked as a Researcher at the National Nanotechnology Laboratory of the CNR -Istituto di Nanoscienze in Lecce, Italy, in charge of the group for nanocomposites. In January 2011 she started working at the Italian Institute of Technology (IIT), in the Lecce branch, as a Researcher in charge of the Smart Materials Group. In September 2012 she moved with the whole team of Smart Materials from Lecce to the IIT headquarters in Genoa. In September 2014 she became a Permanent Researcher at the Italian Institute of Technology. She has published more than 350 articles in scientific journals, dozens of chapters in scientific books, and has been a scientific author and consultant on European programs. She has 26 Italian and international patents. She's worked with many industry partners with two of whom she has set up joint scientific laboratories, and has taken part in nine European projects. 
#HerStory