Nikomachi Karakostanoglou is an unexpected and extremely charismatic artist. In her works, shapes, pictures and features are a product of her endless imagination and creativity. Her sculptures and paintings adorn many exhibition places as well as other important places in Greece and abroad.   
By Mia Kollia
Translated by Alexandros Theodoropoulos
#art #culture
Nikomachi's father, Michalis Karakostanoglou, was a collector of Greek art of the 19th century, so the germ took root early. She went through many experiences until she ended up exclusively dealing - redemption, as she says - with art. She studied Economics at the University of Athens, interior design at KLC School of Design, preparation at City & Guilds of London Institute, Public Art at Chelsey College of Art and sculpture at Wimbledon School of Art.
She worked in the field of interior design applying a special way of communication: clients trusted her with their places that they wanted to decorate after first showing them books with images from Space, the Earth from above, the sea and the seabed. She discussed with them what moved them and what they didn't like in order to get to what they deeply desired. It was clear that she would soon devote herself to art. Her atelier is in Nimpheo, where together with her husband,  winemaker Michalis Boutaris, they spend a lot of time creating and dreaming.  
What kind of artwork do you create and how did you choose this career?
I create works that basically seek, describe and study the way souls are composed, live or co-exist with each other, move internally, move away and travel through time and light. These works include drawings on paper, sculptures of red clay and white Thassos marble. I think I didn't exactly "choose" this career; maybe it was the only one I felt I was going to have.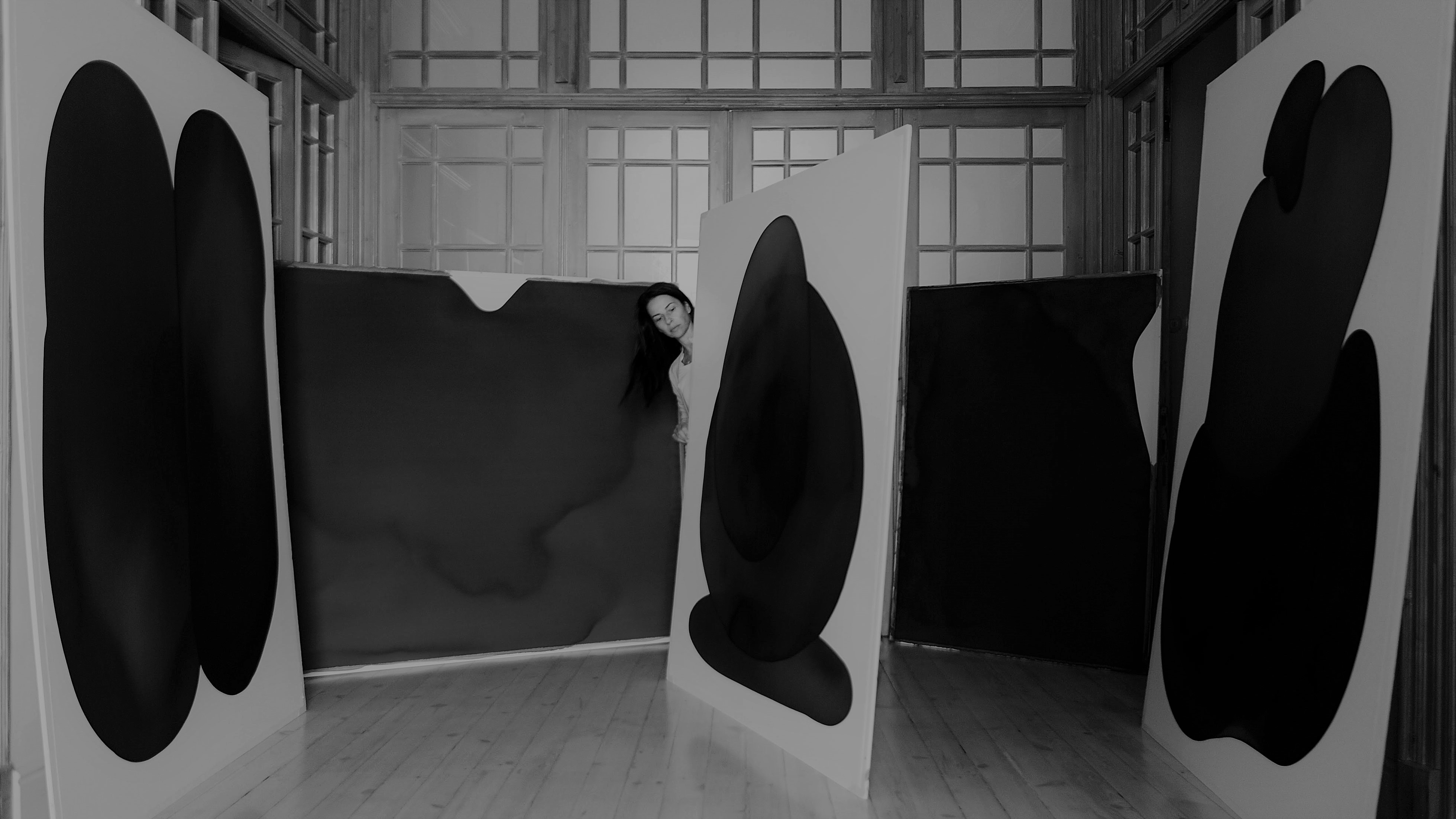 - Is art only the expression of a person's creativity or also a personal redemption? Could you live in the old ages when art was made out of an order?
Art is both expression and redemption. During the creative process many things take place simultaneously: self-healing, expression, uplifting, sometimes even ecstasy. I think that I could still work in another context, because when art is made out of an order, it contains limits and specifications that can sometimes lead the artist to new places. They are not necessarily restrictive.
- What is the secret of being successful at what you do and what does the word "success" mean to you personally?
It means passion, hard work and kindness. The word success for me means living everyday within yourself, at your core, with harmony and completeness.
- What is the main difference in the various art forms you work in, what is the beauty of each of them and what are the difficulties? 
The designs are works that I create exclusively myself. I have complete control from the beginning to the end of the process. The ceramic and marble sculptures are created exclusively by the hands of the skilled collaborators/artisans I work with. It is a great challenge to create through the hands of another and not to "lose" the work in the course of its creation. At the same time, however, it is important to be open to any technical recommendations from your partners.
- Are there rules and limits in art?
The rules are many and none. Many limits and none. The choice is also internal positioning, after all.
- Your atelier is outside of Athens. Tell us a little about Nimpheo, the energy there, the atmosphere and nature.
Nimpheo is a religious place. The stillness of the forest, the scale, the abundance of vegetation, the wild nature, all together create a very powerful experience. I take daily walks deep into the forest, a habit that has almost become ritualistic. I usually find a suitable spot and meditate there. From that moment begins the creative process of the work for me.
- We live in an era and in a world full of problems and injustices. How much does all this affect you and at what level?
All this affects me too much and deranges me deeply. The pandemic and recently the war in Ukraine have torn me apart on a human level. I decided that instead of looking at something as a whole, I would look next to me and seek to find how I can really make a difference, even on my own. However, as artists, we must continue to work every day and stay true to what everyone serves through their work.
- Do you think technology ultimately helps humanity or creates more problems?
I think it's very difficult to answer in an absolute way - personally, technology kills me.
- Do you have any beacons of inspiration like certain people and artists?
My parents are a source of inspiration for me, each for a different reason. My father, because he systematically instilled in me from a young age his love for art. My mother for her indescribable fortitude and kindness. Also, a great inspiration for me was a professor I had at Wimbledon School of Fine Arts who gave me a golden piece of advice that I followed for 29 years. And of course Louise Bourgeois who dared to do it all: to be a mother, a wife, an artist, a daughter and a sister, but also an unstoppable "spider" living her life to the fullest. 
 
#HerStory