Phedon Papamichael, one of the most prominent cinematographers in the world, may bloom the heart of world cinema but loves his place of origin, Leonidio, more than any other place in the world. He has twice been nominated for an Oscar for Best Cinematography, most notably for Aaron Sorkin's "The Trial of Chicago 7" and Alexander Payne's "Nebraska." 
By Mia Kollia
Translated by Alexandros Theodoropoulos
"My advice to young cinematographers is this: Be productive and don't lose your courage. Don't be too picky at the beginning of your career, because every minute you are on set you will increase your knowledge. Don't be too snobby, don't raise an eyebrow for what you do. When we were young we just wanted to be on set. This is the main essence; to do your art. This way you will discover people who want to tell stories in a similar way that you do. Everything is a matter of taste. 
There is no right or wrong. There are no rules for how to make a movie or how not to make a movie. You can make a movie in thousands of different ways. You will find people who are the same as you in their approach or in their sensitivities and that is how you will succeed".
This is Phedon Papamichael, one of the best directors of photography in the world. We see him and we hear him in Alexandros Marangos's documentary "Cinematography Profile - Phedon Papamichael, ASC, GSC" (2014). 
Born in February 1962, in Greece, he studied Photography and Fine Arts in Munich where he lived for 6 years with his German mother and father whose name was also Phedon Papamichael and was a set designer, art director and close collaborator of John Cassavetes and a good friend and collaborator of Jules Dassin. 
Phedon Papamichael junior has been crazy for cinematography since the age of 15, when he started "playing" with super 8 films, making short films, "dressing" them with music and editing them himself. A little later these films began to frustrate him. There weren't enough. No roads were open for him, so he turned to photography as a hobby and as an evolution of painting. 
His first camera was a Nikon. He began working as a photographer with magazines such as the German Stern and the French Paris Match. In 1983 he moved to New York where his father worked with John Cassavetes, and continued to work as a photojournalist until he slowly turned to the world of cinematography.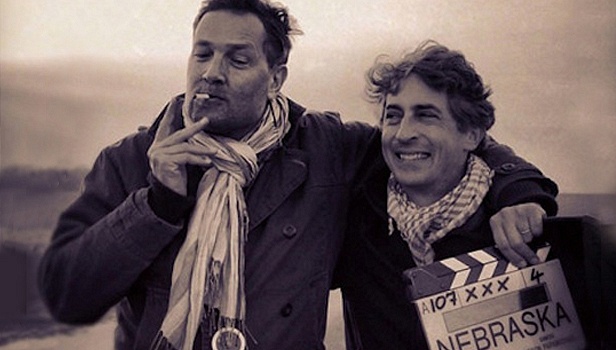 According to Alexandros Marangos's documentary, his first truly professional work as a director of photography was with director Roger Corman. In total he worked with him on 7 films in 2 years. All were B movies with a very low budget, love stories and heroes mainly vampires and strippers, strip clubs and many murders. 
He liked that he was getting paid for the job, except that by that time the films were 35mm and not 8mm. The films were made in 2 weeks and each day was a "school". He met people, formed collaborations and became friends with people who at some point stopped working with Corman and broadened their horizons. 
With the movie "Poison Ivy" by Katt Shea, he was weaned by Corman. In those shootings he met, collaborated and became friends with some of the most important cinematographers of our era. Thus, he created a "workshop", a group mainly with students of film schools. 
In this group he had Janusz Kaminski and Wally Pfister, with whom he remained close and set up an online film school called "Advanced Filmmaking". Phedon Papamichael has made a total of almost 45 films and has collaborated with great directors; Wim Wenders for the film "The Million Dollar Hotel", with Oliver Stone in "W.", Judd Apatow in "This is 40", Alexander Payne in "Sideways", "The Descendants" and "Nebraska", James Mangold in the movies "Identity", "3:10 to Yuma" and "Walk The Line", Gabriele Muccino in "The Pursuit of Happyness", and George Clooney in "The Ides of March". 
For the movie "Nebraska" he was nominated for best cinematography in the Bafta Awards and the American Society of Cinematographers Awards, and he won the award in the British Society of Cinematographers. 
He has worked with the biggest names in cinema like Dustin Hoffman, George Clooney, Will Smith, Cate Blanchett, Matt Damon, Bill Murray, John Goodman, Tom Cruise and Cameron Diaz, Russell Crowe and many more. He has made commercials for many well-known brands and he's a member of the American Cinematographers Association (AGS) and the Hellenic Union of Cinematographers (GSC). He often spends his holidays in Leonidio and the film "Arcadia Lost", starring Nick Nolte, is one of the films that he has also directed.  
 
https://alexandrosmaragos.com/blog/2014/05/phedon-papamichael-a-life-behind-the-lens
#HisStory