Professor Thales Papagiannakopoulos is a man with goals and stubbornness but also with an immense tenderness and sense of responsibility for his students. It is not just the dozens of his lectures, awards and great research that make him a distinct personality; it is his character defined by modesty, respect for others and generosity, that really makes him unique. 
 
By Mia Kollia
Translated by Alexandros Theodoropoulos
Thales Papagiannakopoulos, who was honored with the Bodossakis Scientific Award 2021 for his scientific work in the field of the cancer genome and its metabolism, is an Associate Professor at the Medical School of New York University. His approach bridges the gap between cancer biology and immunology.
I was born in Los Angeles with immediate influences from my family as my father was a chemical physicist. We moved to Crete where my father was a professor at the University and then to Athens where I went to junior high school and Lyceum. 
I studied in the UK and did my master's degree in genetics. Therefore, the family and the environment in which you grow up play a very important role. My parents' friends were mainly teachers in various fields, we went to conferences (that's the kind of weekends we used to have…) and I met people who were extremely interesting. I was very impressed by old teachers from America who were my father's mentors and I still remember them.
It was clear that I had an inclination towards these sciences. I liked mathematics, physics and biology. Especially for biology, I had the feeling that it was a "new" science with a lot of potential for evolution - I saw a lot of scientists go that way. After all, biology is a core science for many other sciences. 
I studied molecular biology and molecular genetics. I was mainly interested in research, so I went for 3 months to Scripps in San Diego, to work with a well-known professor on oncogenes, those that are involved in oncogenesis. Our professor taught us how these specific cells work - that was my first substantial and serious experience with the lab and research.
Research in any field and especially in biology requires strong patience because it takes a long time to have positive results - most are negative. The power comes from curiosity first, this deep curiosity for discovery and then commitment to progress. I now watch my students and when they bend to difficulties I encourage them using my own experiences and obstacles.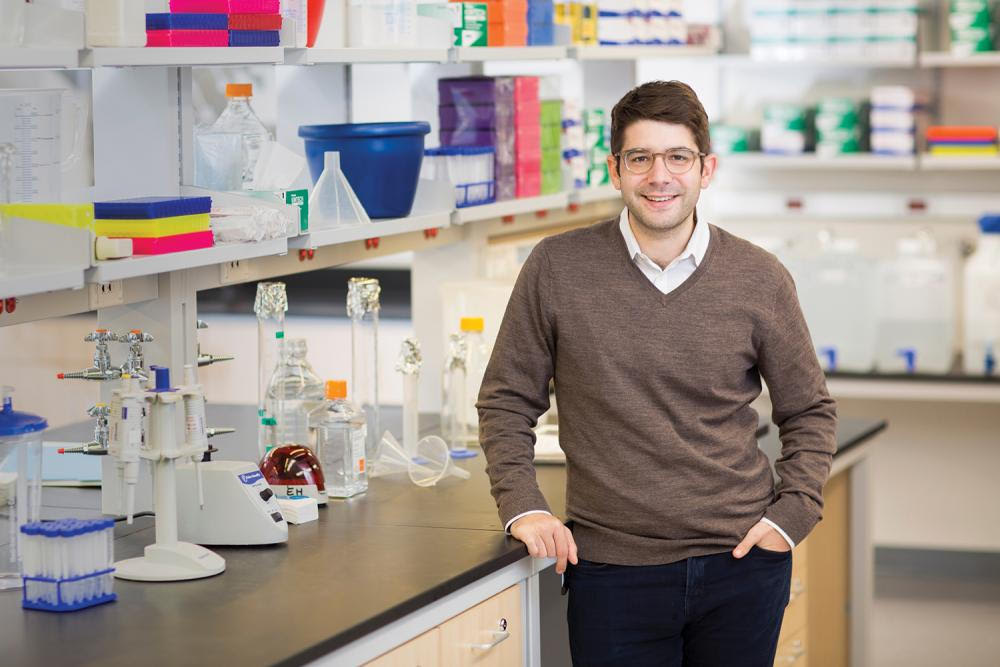 We see changes over time. I see them both on me and on my colleagues. We evolve both as humans and as scientists. I try to explain to my students that, as they mature, the way one processes information and the use one makes of it changes. There is a difference of view and approach even among postgraduate and postdoctoral students.
One of the reasons I choose to have postgraduate students who are pre-PhD and have less experience is that they are riskier and more daring. And because you cannot throw away the unnecessary when you are younger, you must be present as a teacher, vigilant and with special care over your students to help them properly. As for me, I have mentors too, "officially" three, who are very important for my career.
Many believe that selfishness and egocentrism are not endemic to the sciences, but one can see that they are actually present, especially at slightly older ages. The more power you have gained over the years, the harder it is sometimes to pretend you don't have it.
Research is not as lonely as it seems. There are some researchers who are focused, goal oriented and less open, but most of them are not. I really like the exchange of feelings and thoughts and, in fact, I like working with younger people - everyone has something to give.
Even the simplest conversation can help to combine knowledge and discover something new; to change perspective, to become more extroverted, to create the conditions for new and more spontaneous ways of thinking. 
There are many obstacles and difficulties in the field, depending on the level and the stage you are in. At MIT I had research problems and I constantly felt that maybe I wasn't the man for the job. I was in a self-doubt. At that point, you need to show great perseverance, stay focused and not stop at all.
The most difficult and painful stage is until you decide where you will eventually move towards professionally. When you are in your PhD, having chosen an academic career, you realise that there are not many positions out there waiting for you. You realise how incredibly competitive is the field that you are entering, so yes, you feel stressed and overwhelmed at that point. 
So, back then, I made the most important decision of my career and started to create the conditions for my own portfolio. You have to make publications in the research field that interests you and, in fact, these publications should be special. It will obviously be about the subject you are studying with your professor but it must also have something distinct, something that will set you apart. 
Funding is one of the biggest difficulties. When applying for research and an academic career, they will look at the funding opportunities you may have. And we are not only responsible for finding money but also for managing it properly. From a scientist you become a manager - something that isn't easy for all of us. It is something completely different from everything else you have learned to do.
The secret to success and endurance is dedication, hard work, constant questioning, never being idle. This is how you develop as a human being, by constantly challenging yourself. 
And when you get exactly where you feel comfortable and well with what you are doing, then that is precisely the point where you need to restart. Difficulties are important when you overcome them. That means that you have achieved something meaningful. Also, modesty and respect are essential ingredients for man.
Personal life is very important to me. A balance between life and work is essential; you need to be psychologically balanced to perform. New York is an awesome city, with culture, museums, theaters, music, restaurants - I enjoy it all with my friends.
 
#HisStory