A Greek woman who supports immigrant women through "Melissa" network, Nantina Christopoulou, is recognised worldwide and with honour for her work, fighting in any way possible.This, however, concerns her just a little, in the face of the essence that is...these women.
By Mia Kollia
Translated by Alexandros Theodoropoulos
Nantina Christopoulou performs an admirable work through the network of immigrants "Melissa", to which she is completely and passionately dedicated.
She was fortunate, as she says, growing up with strong and admirable women who faced life with spine and ingenuity even in the greatest adversities; women who, even behind their losses, shortcomings or apparent defeats, preserved their free will with dignity, stoicism and inexhaustible humour. 
She grew up with their stories, and learned to listen, observe and discern power even behind the greatest weakness. "In a sense, I continue to do the same, with a team of extremely talented and dedicated partners: we share our day with women of all ages and backgrounds, we share their stories, their pain, their trauma, their vulnerability, their insurmountable power of hope, and together we open ways and build bridges". 
"Melissa" is a network for immigrant and refugee women living in Greece, with members from over 45 communities. The goal is to activate them within the social fabric, to strengthen the bonds between them, to create a bridge of communication with the host society and to promote social cohesion.
It was founded in September 2014 with the direct participation of migrant women-leaders, functioning as a meeting hub of education and joint actions that promote integration and creative coexistence.
Through the innovative and internationally recognised programs of Melissa, supported by Unicef and other international organisations, a holistic integration program is offered along with support to women who have experienced gender-based violence. 
Melissa has taken part in the United Nations refugee consultation and has been included in the best integration practices for women and girls of the OECD and other international organisations.
When the idea of  "Melissa" was first introduced, they encountered reservations, indifference, or even devaluation. "Why dealing with immigrant women in a time of the hardest economic crisis?"; double marginalization: both women and immigrants…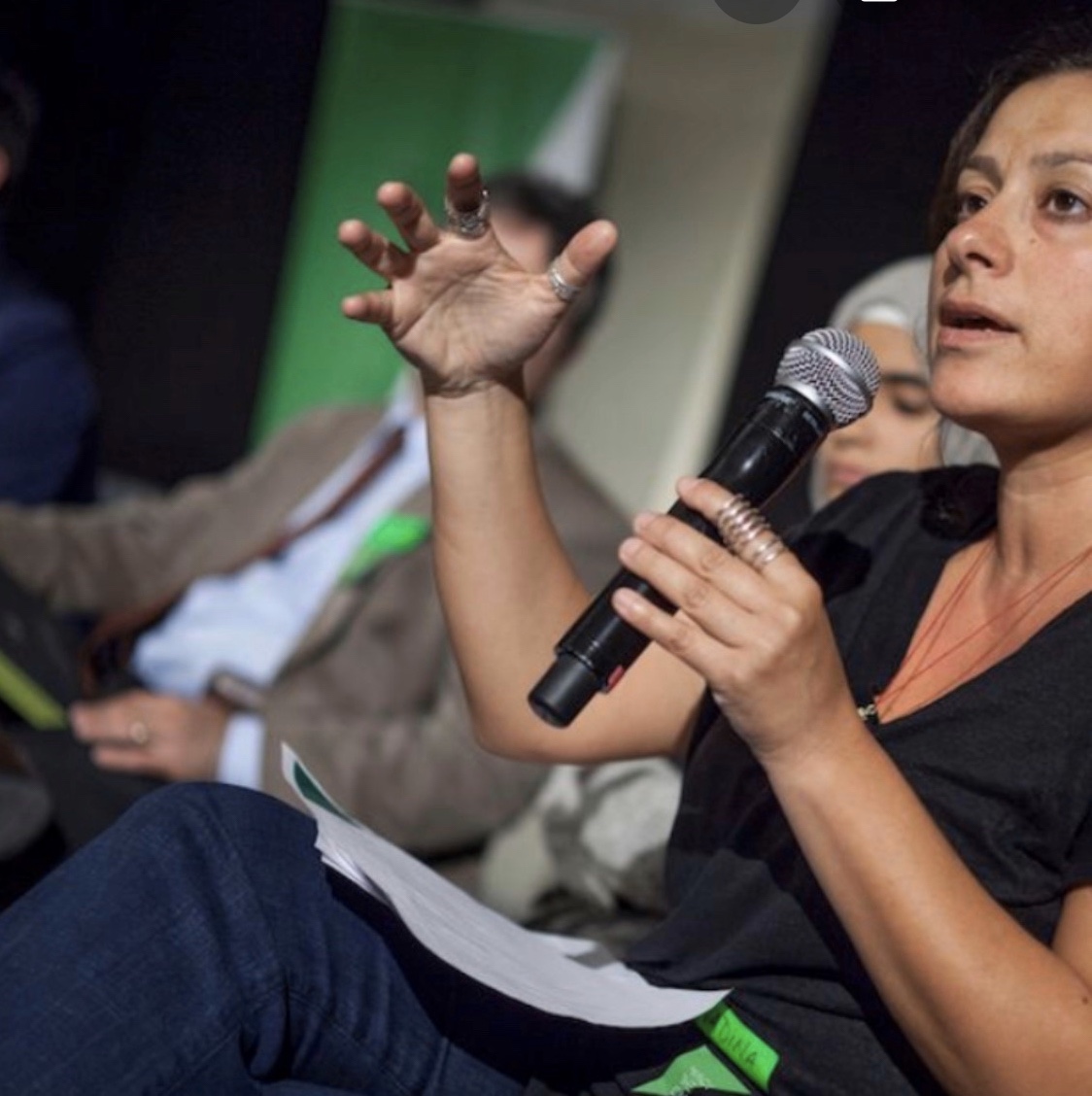 When her work started making headlines in the newspapers, even the New York Times wrote about the wave of solidarity appearing at the United Nations. She won international awards and recognition, when John Kerry visited the centre and Barack Obama referred to it in his speech in Athens. After all these, a more positive atmosphere began to be created. 
"This international recognition was of great importance to us, but so was the acceptance in our downtown neighborhood, where the toxicity of "Golden Dawn" had recently prevailed. And even more important, of course, is the other recognition, the silent one, which appears in the gestures and the expression in the eyes of those people who share with us their pain but also their hope. It is not measured by statistics, nor is it described by words". 
It all came with systematic hard work and dedication, with love and imagination, and with endless creativity and ingenuity of "Melissa" women who come from more than 45 countries, speaking different languages, following different religions, but sharing common experiences and a deep understanding of each other. 
"Their solidarity, the way that even from something small - sometimes from nothing - something great and big is born, is a source of inspiration and life. As one of the co-founders of Melissa, the activist social worker from Philippines Debbie Carlos Valencia, says: 'you give, not because you have a surplus, but because you know what it's like to have nothing".

 
In recent years she has been working systematically with Unicef and other international organisations on issues of integration, combating gender-based violence, child protection, women's empowerment and the promotion of equality.
At the same time they work together with universities, institutes and research centres in Greece and abroad, to record and analyse their research findings and propose solutions and best practices based on their experience in the field, in order to share their experience across borders and to see corresponding practices where there is a need. 
Nantina draws strength for the future from these women: "The strength of the people around me, of these women who have managed to escape from war zones or from different "wars" and from a circle of oppression and exploitation, is unthinkable. Their own resilience and optimism, their hope, their ingenuity and confidence, are sources of strength and inspiration. Every little step is a leap and a miracle. And at the end of even the most difficult day, you have made a long journey".
 
Nantina Christopoulou is an anthropologist and director of the award-winning Melissa Network which she has co-founded. She studied anthropology and political science at McGill University, and continued her postgraduate studies at the University of Cambridge, where she completed her PhD in Diaspora and Social Memory, conducting field research with Romani people and focusing on their narrative practices.
Her research work focuses on childhood migration, as well as immigrant solidarity networks. Meanwhile, she continues her research, creating a visual and narrative archive of migration flows that Greece has experienced in the last century, from which emerged the ERT documentary series "Guests". 
She has served as general secretary and vice-president of the Hellenic Refugee Council, while she's also participated in the founding group of the Common Ground network, with the aim of connecting and creating joint action of civil society organisations.
 
#HerStory