Gradually over time executives and leaders build a specific leadership profile, combining different elements and laying emphasis on different aspects of their personality. The choice to go towards an authentic leadership philosophy defines the character of a leader, but it can also mean a lot to their future success.
 
By Mia Kollia
Translated by Alexandros Theodoropoulos
#leadership #authenticleadership #newleader #success #corporate
While leaders adapt their role to their personal characteristics, we can distinguish some leadership styles that we often encounter. The most traditional approach to the role of a leader is that of a strict and imposing leader who is based on authority and exudes solidity. For many years, this leadership profile prevailed as a model and new leaders had to adapt to this in order to progress and succeed. 
However, it is becoming increasingly clear that the business community needs alternative leadership approaches that can vigorously claim their place in the field of development of management characteristics. It is important to encourage new, authentic leadership profiles and patterns, many of which have proven to be more successful for employee productivity and better corporate results.
Some of the most successful leaders fall into the following categories:
- Humble: These leaders are modest and righteous. They manage to produce reliable results with consistent decisions and discretion without window dressing and seek to work closely with their teams instead of guiding them from afar.
- Active: Leaders with optimism who take care to encourage their partners. They motivate their teams in a positive way and try to create a pleasant work environment.
- Determined: Determined leaders often take risks and challenge the status quo to produce better results, thus motivating employees to implement innovative practices.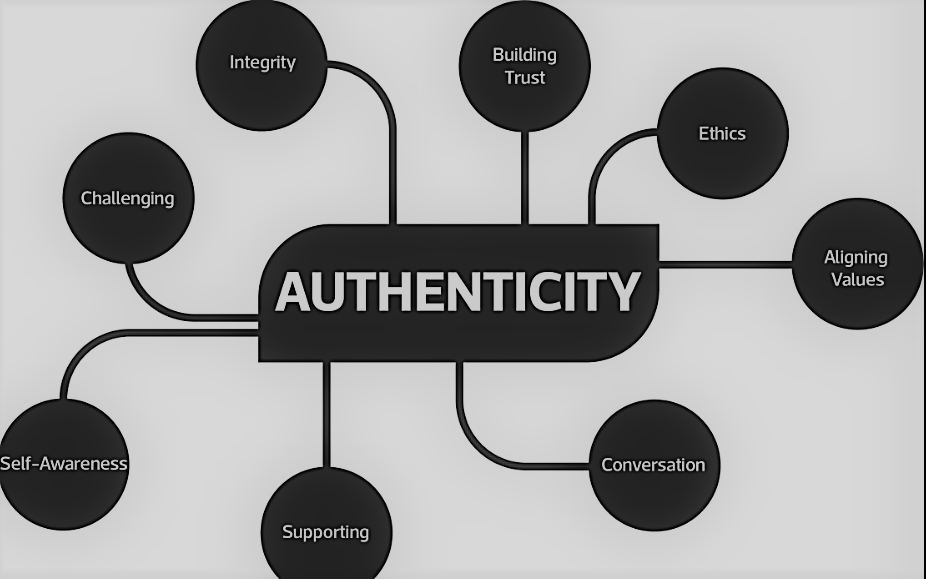 The above are some of many styles that can be adopted by modern leaders in order to make a difference as they can work effectively depending on the environment, team, organisation and the desired goal.
According to a study published in the Leadership & Organization Development Journal, the way employees perceive leadership style and attitude, indicates their satisfaction or dissatisfaction with the respective work conditions, so that one can predict which type of leadership can have a positive impact on their feelings and labor productivity.
The research shows that the majority of employees believe that if the company is managed by an honest and authentic person it can offer many benefits such as: 
- Better relations between colleagues
-Higher levels of trust
- Increased productivity
- Positive working environment
But what are the key characteristics of leaders that stand out for their authentic style?
1. Self-awareness and self-improvement
Every leader must be able to identify the areas where improvement is needed and pursue it. Perfection isn't possible and those who openly recognise that can inspire their employees to seek greater improvement in their own roles.
By investing in the continuous improvement of their skills and knowledge, leaders can be pioneers in their field, while helping their organisations to evolve and make better use of modern trends that lead to success.
2. Vision
Defining the vision and the mission of a leader is a very important goal. Even if it is a difficult or time-consuming process, it is, in the end, an important step towards success. A disciplined approach of a vision enables leaders to clarify their goals more easily and to pursue them firmly and persistently.
Commitment to a specific mission creates a sense of collective purpose for the workforce and, based on research, leads talented executives to their own commitment to the vision of the leader and the company itself. Every business decision and move that is based on a leader-specific vision leads to greater success.
3. Trust
A key component of effective leadership is the trust that a leader can inspire in employees and in the organisation as a whole. It takes transparency, consistency and effort to build such a relationship of trust, but when it is finally achieved, it can support increasingly dynamic practices. All employees who have confidence in the skills, vision and practices of their leader, can work with much greater concentration and efficiency to achieve every possible goal.
No matter the career point that we find ourselves in, it's important to be able to devote time to developing all the skills and characteristics that will help us build a strong management profile. Self-improvement, increasing emotional intelligence and transparency, defining a clear vision and challenging older and traditional models are the key choices to a contemporary and successful leadership approach.