This unbelievable scientist affects you deeply. The way he treats life and medicine is unique. His absolute devotion is disarming, while his achievements will be benchmarks for many, many years.
 
By Mia Kollia
Translated by Alexandros Theodoropoulos
George Vrakas is an Associate Professor of Surgery and Director of the Department of Kidney and Pancreas Transplantation at the University of Florida in Gainesville, USA, having previously served at the University of Maryland, Baltimore, USA (2019 - 2021) and at the Oxford Transplant Centre, United Kingdom (2013-2019).    
What were the biggest difficulties you encountered going to the US to make your dream come true? 
I got the specialty of general surgeon in 2011, when I left for London to specialise in organ transplants. I first worked in the transplant team at Guy's Hospital and in 2012 I moved to King's College Hospital. In 2013 I continued at the Oxford Transplant Centre, where I began to specialise further in kidney, pancreas, small intestine, multiple organ and abdominal wall transplants, undertaking pioneering research projects in my field with promising results. I stayed in Oxford until the end of 2019.
Overall, staying and working in the UK was an interesting but also demanding experience. At first one realises that the language is different from what we learn in tutoring and the differences are bigger than expected. For example, for the first time, telephone communication is not the easiest thing to do. Apart from the language, however, our differences compared to English people are quite important; different manners and customs, but also different mentality on many levels, both at work and in personal relationships. It is extremely rare for colleagues to invite you to their home. Also attitudes change drastically depending on the occasion: one behaves differently at work and differently outside of it.  
It is a fact that when you're far from home, you always feel like a stranger and in most cases you are treated as a stranger, despite the many years of residence. That is why there are always limits to professional development. This is one of the main reasons I decided to emigrate even further: to the US. 
In the US, however, there were some different difficulties compared to the UK. Also known as the land of opportunity, the United States lends itself to much greater advancement, but the beginning always seems like a great hardship. Everything starts again from scratch and nothing can be taken for granted. There are a lot of things required like a working visa, health insurance, recognition of degrees and professional license, even driving exams are required since nothing European is recognised. American bureaucracy is labyrinthine and everything needs time, but also money. Acceleration of procedures is always offered at the appropriate price. 
What are the characteristics of such a successful doctor? Of course there should be patience, dedication, study and research, but tell us if competence and good comprehension play also an important role…
The sacrifices required in Medicine are too many, in Surgery even more and in Transplants things go a long way. There is no free time, ever. There are no weekends, no quiet nights of rest at home. They can call me at any time, day or night, whether I am on duty or not, due to the specific type of surgery I specialise in, as small bowel transplants are a rarity and not done by many colleagues.
Study never stops and requires perseverance and dedication to our subject. Developments are ongoing and we must always strive to provide the best possible treatment to our patients. It's a profession that you must love very much and accept that it will play a decisive role in your whole life. Obviously most of the time personal life comes second, because free time always depends on the workload and you may be needed at any time.    
So, personal life is almost non-existent in a person who is literally alert 24/7. Can you stand such a life? Is the satisfaction so great that it erases other shortcomings? 
Unfortunately I have already sacrificed much of my personal life for my career. My job monopolizes most hours of my day, even on weekends. As a result, I do not spend the time I would like to spend with my loved ones. However, I am very lucky that they can understand, as they know how important my job is to me.
During a transplant I am completely dedicated to my work so I can't catch the hours that pass. After a long operation (even lasting 24 hours), the physical fatigue, as expected, can be felt, but my mind is still with the patient, with the postoperative care they should receive and with the relatives who need to be informed. A successful surgery, no matter how tedious can be, is an incentive to move on to the next one with the same energy and concentration, forgetting the fatigue.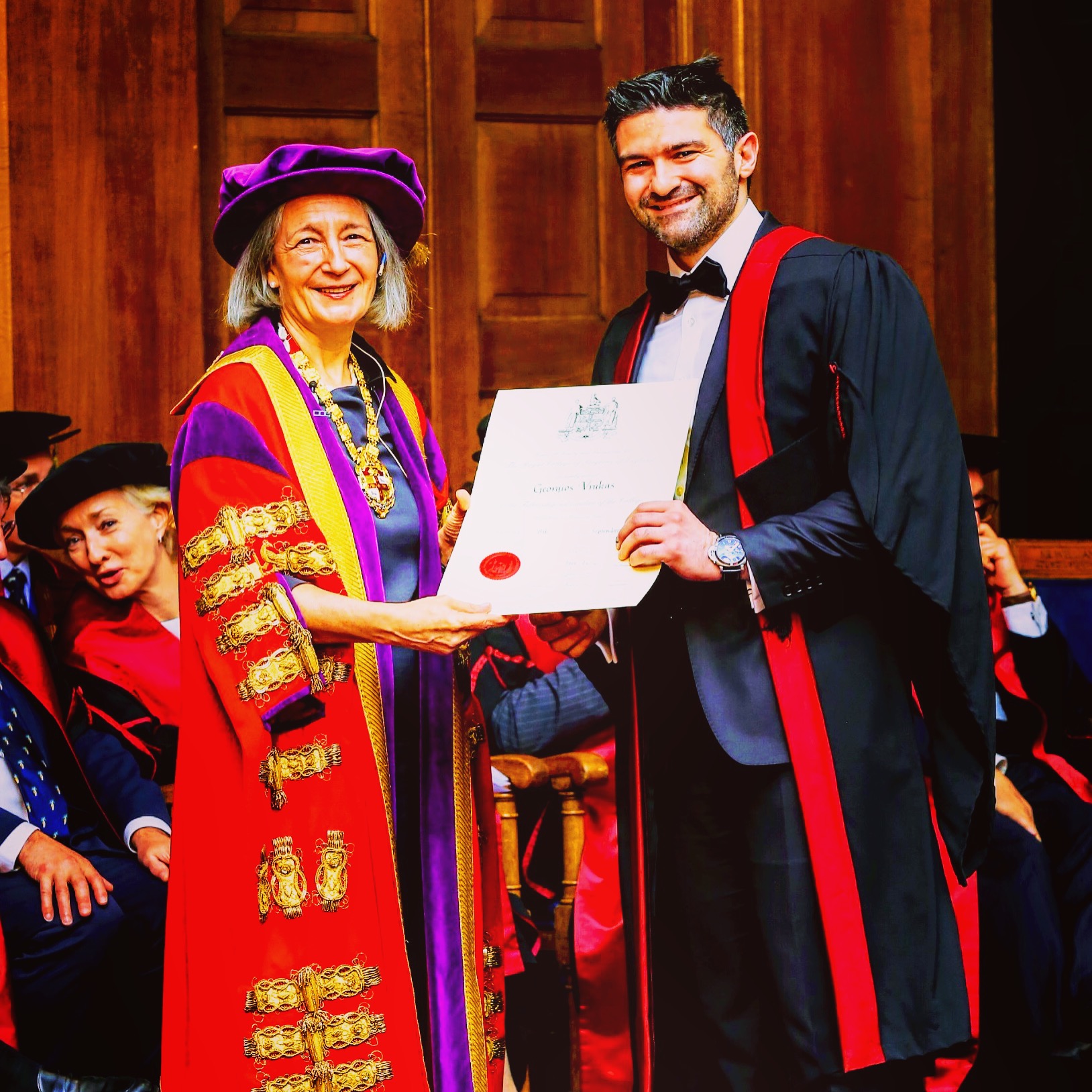 What are the most critical points of a transplant?
There are many different points where the success of a transplant is judged. It starts with choosing the right patient but also the right donor. Not all donors are suitable for all receivers, so the choice needs special attention. After this first step, we move on to several technical details which, however, can also play a decisive role in the outcome of the transplant. The dual role of the transplant specialty, which combines elements of both immunology and surgery, must be emphasized. The organs must be compatible with the recipient and we certify this with a tissue compatibility test before starting the surgery. Otherwise there is a high risk of rejection acidity. Then the surgery is of course a crucial and decisive part of the transplant. At this point we prepare the vessels of the recipient to be connected with the vessels of the transplant. In this way we provide perfusion to the implant in its new environment, and it is precisely this re-perspiration process that can in some cases create significant hemodynamic instability in the patient.
Of course, the critical points do not stop with the surgery, this is only the beginning. Multiple tests are then performed to determine the proper functioning of the graft and the targeted levels of immunosuppression. It is a process that lasts a lifetime and always requires close monitoring to avoid new health issues.  
 
How many times have you buckled under the strain and how do you overcome a possible adverse outcome? I mean, are distance and boundaries with patients and relatives a prerequisite for your job or do you deal with that differently?
I have never buckled in a surgery. I always remain calm so that I have a clear mind until the end of the transplant. Some incidents are of high risk from the beginning and I know this in advance, so I try to do my best. I am friendly with my patients and their relatives, whom I take care to inform honestly about any complications we may encounter and how to deal with them. I bond with some patients, perhaps more emotionally; usually this is due to their good character and morals, while there are also awkward, uncooperative patients who make their postoperative care difficult. Certainly a long hospitalization of a patient brings the doctor closer to the patient and a friendly relationship can be developed. 
Why do Greeks excel so much in medicine abroad? Do we have something special?
We can do everything.  We are special and hard working. In fact, those of us who are abroad prove that we work even harder, because we want to confirm that we can make it. Early in my career I had set a goal to study and practice abroad, as I did last time in 2011, to gain experience in transplants. However, while I initially intended to stay for only one year, a decade has already passed and I am not planning to return soon. I believe that the situation in Greece at the moment repulses many Greeks who would like to return.  
Your greatest achievements?
The award I received (The Transplantation Society Young Investigator Award) has been an important distinction for me and is a reward for my involvement in small bowel transplants. It is basically a study on modern multi-organ transplants, including skin grafting, a procedure that is considered a difficult case of transplantation because of the increased risk of rejection. The aim of our study is to examine whether skin grafting, together with other organs, creates long-term problems, such as rejection or dysfunction of vital organs.
But apart from any awards, what I consider much more important is a successful organ transplant. Every transplant is a life gift, a new opportunity in life, both in terms of longevity and quality of life. However it should be noted that transplants vary in degree of difficulty and it is not uncommon for seemingly simple incidents to make you question many years of accumulated experience. Humility and attention to detail are always required.  
Your students love you very much. Is transmissibility a talent or a strong will?
I have students who come to the wards, where my patients recover after the surgeries and so I have the opportunity to show them patients up close and explain to them the actions performed during the surgeries. These are targeted tutorials that are made in small groups of students (4-5 students), so there is close collaboration where they can ask whatever they want.
It is truly important that an educator should be able to inspire. Obviously it's not constructive to hear me speak constantly without understanding what I am saying. It is very important for me to simplify things so that they can be understood by students.  The fact that the students of the Medical School of Oxford declared me as the best educator, certainly gave me moral satisfaction, because my efforts to train them in the best possible way were rewarded.
What do you miss from Greece?
My family, my friends, the carelessness that I feel when I come to visit, our sea, the beautiful Greek villages and the great Mediterranean cuisine.  
Who is George Vrakas
George Vrakas is an Associate Professor of Surgery and Director of the Department of Kidney and Pancreas Transplantation at the University of Florida in Gainesville, USA, having previously served at the University of Maryland, Baltimore, USA (2013-2019).
He performs kidney transplants (from living donors or not), pancreas and intestine (multiorgan). He is a member of the organ team and performs multiple organ operations. He also deals with renal self-transplants after extracorporeal resection of complex renal tumors and reconstruction of the remaining kidney.
He did his doctoral dissertation on ischemic bowel preparation in 2014 at the Aristotle University and, at the moment, his research interest is mainly focused on kidney, pancreas, bowel and vascular skin graft (VCA) transplants. His studies examine the role of the VCA as a complementary indicator for detecting visceral allograft rejection.
In February 2014 he was nominated for the Medawar Medal by the British Transplantation Society for his involvement with abdominal wall transplants and in 2015 was honored by the University of Oxford (Nuffield Department of Surgery) as the best instructor in the field of Surgery. In August 2016, he was awarded the Young Investigator Award in Hong Kong by The Transplantation Society for his research on the development of donor specific antibodies (DSA) after a combined allograft and VCA transplant. In September 2016 he received the honorary title of Fellow of the Royal College of Surgeons of the UK. He was honored with the "Macedonian Award" for his general contribution in a ceremony organised in the Municipality of Drama.
He is interested in raising funds for transplant charities and in 2017, he climbed Kilimanjaro and rode a tandem between Paris and London.
#HisStory