Dionysis Tsichritzis, Professor of Informatics at the University of Geneva, received a Ph.D. in Informatics from Princeton University. After that, they served as a Professor of Informatics at the Universities of Toronto, Vienna, and Geneva. He also served as a Professor of Informatics at the University of Crete, as Director of the Informatics Institute of the Crete Technology and Research Foundation (ITE), and as vice president of the Fraunhofer Research Center, the largest in Europe until 2011.
By Mia Kollia
Dionysis Tsichritzis has titles to his credit. He epitomizes the combination of common sense, talent, grit, and constant progress. The clarity and honesty of his answers testify to his ethos and style and reveal how an intelligent mind manages to constantly develop and simultaneously pass on knowledge and information in service of a more "intelligent" society.
How easy or difficult is it to get from Athens to Princeton? How much of a role did your upbringing play in what you do?
It wasn't easy to get from Athens to Princeton back then, but things haven't changed much. It's hard to even now. My trip to New York took 12 days by boat - back then, there were no airlines like there are now. My family environment helped a lot. We are a tight-knit bourgeois family with principles and love and with close relatives in Paris and Istanbul. Also, during my studies at NTUA, I had gone for internships in the summers in France, England, and Germany, so I was not afraid of going abroad to continue my studies. Finally, the fact that I graduated from a classical high school greatly enhanced my broader education.
What skills played a role in your journey, and what are the ones you mainly fought for? What are the most important stations of this course?
At the beginning of one's career, one relies on degrees and scientific knowledge; in between, one needs experiences, and at the end, only character plays a role. The milestones of my journey were when I entered the National Technical University at the age of 17, when Princeton University in the USA took me on a scholarship, when I started my 25-year academic career at the University of Toronto in Canada, when with some other dreamers we founded the University of Crete and the ITE in Crete, when I returned to Switzerland at the Université de Genève, when I moved to Germany as president of a Research Center and when I worked as a manager for a large Japanese company.
What does it take to make one's dream come true?
The most important advice to young people is to know how to change situations. When someone feels stuck in a position that does not interest him, nor has anything to offer him anymore, to look for something better. In my career, I left five permanent positions. Permanence is a trap that prevents you from taking risks. Without risk, you don't get very far. Also, failure in a goal is not a deterrent; you analyze it and aim again.
What were the most significant challenges, how did you overcome them, and what did they teach you?
The most significant difficulty has always been understanding the deep culture of a country and adapting accordingly. Something that you need to absorb more than just as a tourist. You need to read its story and work for a few years. Then, of course, you must be willing to change your behavior and not just your place of residence.
How much dedication should one have to a subject that evolves daily and requires constant updating?
It is not enough to know but to be willing to learn. If you love what you do, it is not difficult at all. You take it as a challenge and stay mentally young all the time. However, if you leave it as a science and rely on old glories, it surpasses you without realizing it.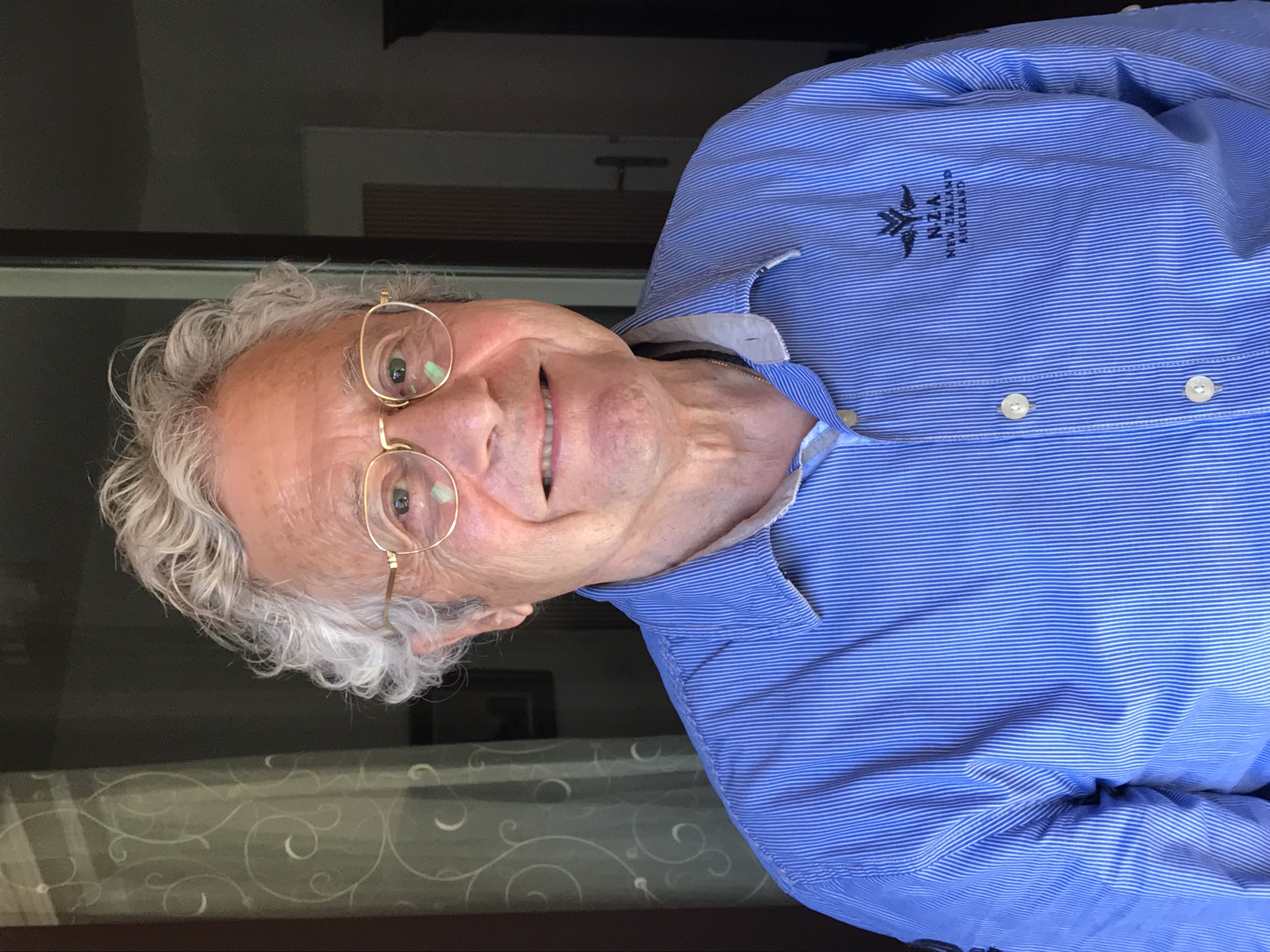 Managing groups and people. What does one need, and how does one accomplish it?
Managing people and situations is not something you learn from books. It is inherent in your character. You must feel good about yourself, you must understand and love others, you have to have a vision, and you have to be able to communicate it. There are two types of managers, the ones that the subordinates are ready to jump into the fire and the others that the assistants will throw into the fire at the first opportunity. You need to be able to listen and not just talk.
How is working abroad, away from your homeland?
There is no professional heaven, no earthly heaven. Every country has something to offer you, and something is missing. After all, it is like Ithaca in Cavafy's poem. The journey and its experiences are more important than the destination.
Are there beacons in your life?
Principal Doganis at the Primary School, Professor Tsigounis at the Gymnasium io, Professor Anastasiadis at the Polytechnic, Professor Church at Princeton, our "teacher" Karatarakis in Crete, Minister Föllmi in Geneva, Director General Gries, Minister Bullman in Germany, and my director Kunii in Japan.
How important is emotional intelligence beyond knowledge?
Emotional intelligence is the only thing that distinguishes people. Computers can analyze anything and suggest solutions to any problem. But life is not all problems. For example, understanding and love for fellow human beings are neither measurable nor amenable to algorithmic treatment.
Life outside Greece: the allure and possible disadvantages (if any).
Greece has sun, sea, and human relations. Abroad has meritocracy, opportunities, and organization. It depends on what one's priorities are. For young children and pensioners, Greece is a paradise. For professionals, it is far. When you are in Greece, you dream of going abroad, and when you are abroad, you desire Greece. When you leave your homeland, you can never be utterly happy.