Two Greek writers, Giorgos Seferis in 1963 and Odysseas Elytis in 1979, have won the Nobel Prize in Literature. There could be more Greek Nobel Prize winners in literature and for sure one of them that truly deserved it was Nikos Kazantzakis. Nevertheless, he never won the ultimate prize although he was globally considered the most well-known and widely-read Greek writer.
By Mia Kollia
Translated by Alexandros Theodoropoulos
According to Nobel Prize archives, Kazantzakis was nominated in nine different years for a total of 14 different nominations and in two of them together with Greek poet Angelos Sikelianos. Unfortunately, cohorts of the Greek Church along with some politicians and academics of the status quo did whatever it takes to prevent Kazantzakis winning the Nobel but on the other hand, the Swedish academy seemed to support him.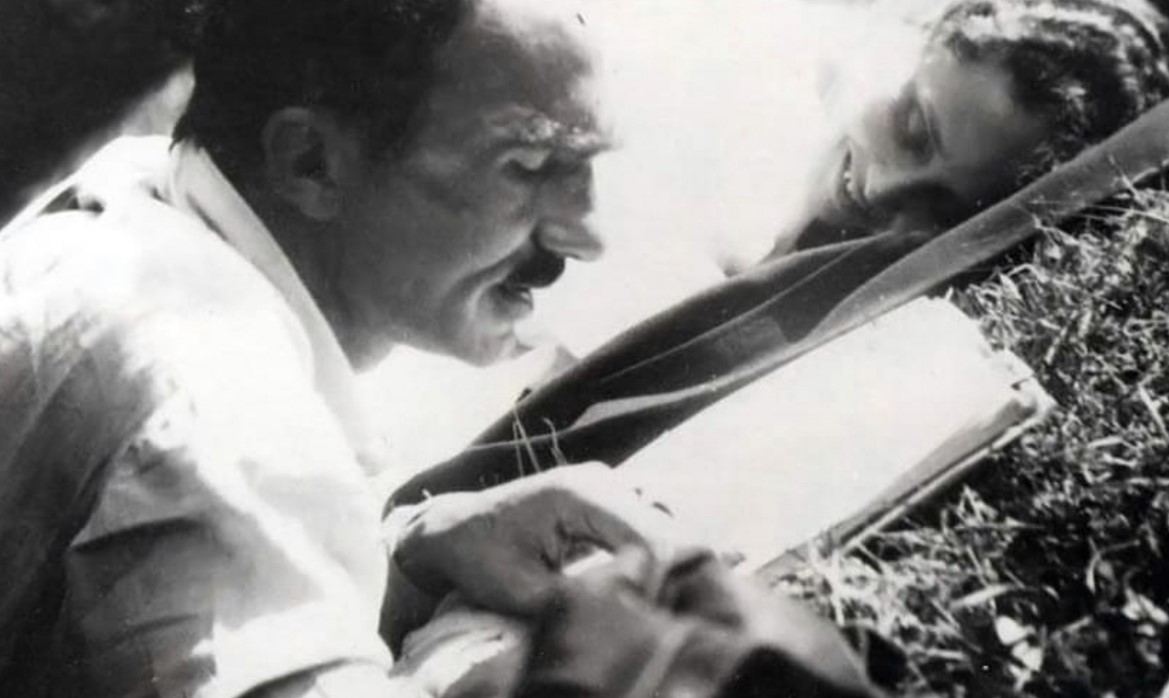 In 1956, Nikos Kazantzakis contested the prize having much of a chance to win, but the prize went to Spanish poet Jimenez for just a couple of votes. Kazantzakis won the Peace Prize at the same year, a prize that had been won by personalities like Charlie Chaplin and Shostakovich, but in the ceremony that took place in Vienna and was attended by all members of the World Peace Council, Greece wasn't present. Considered an atheist, communist and panderer of young people, Kazantzakis was labeled by the Greek state as a public enemy.It is also noteworthy that in Norway, contrary to Greece, his books were published without restrictions. The Norwegian government, having seen the attitude of the Greek state towards Kazantzakis, offered him Norwegian citizenship and passport so that he could commute with ease. Also the Norwegian literature company nominated him for the Nobel after a unanimous vote. Kazantzakis rejected all offers.
When Albert Camus won the Nobel Prize for Literature in 1957, Nikos Kazantzakis was inpatient in Freiburg University Hospital in Germany. Despite deterioration of his health he sent a telegram to the French writer to congratulate him.
After the death of Kazantzakis, Albert Camus responded to his widow, Eleni N. Kazantzaki: "I've always admired and, if I may, adored your husband's work. And I also never forget that the day I was so sad and had to accept honours that Kazantzakis deserved 100 times more than me, I received from him the most generous telegram. Soon I was horrified to notice that this message was written a few days before his death. With his loss, we lost one of the last great artists…"
Unpublished letter from Nikos Kazantzakis for the Nobel that he never won
"We escaped from Nobel this year. I heard a couple of months ago that a document from Sweden reached Mantoudis (Xefloudas also saw it) and as stated, I am out of time. I felt joy because in this way nobody will stand in the way of my dear friend and poet", written by Nikos Kazantzakis in November 1946 in his letter to "Respected friend and Protector" of litterateurs, Nikos Veis, professor of Medieval and Modern Greek Literature in the University of Athens.
Kazantzakis's letter referring to Nobel, his "dear friend and poet" Angelos Sikelianos and to the ejection of Nikos Veis from the University of Athens with the accusation of participating in Decemvriana (December events of 1944), is one of the unpublished handwritten documents in the Historic Archive collection of the University of Athens.
#HISstory