We all go through periods of emotional tension, stress, anxiety and other difficulties. But all these can bother us even more when we are in positions where part of our job is to support others. So how can senior managers manage negative emotions at work and how can they help their staff and guide them through difficult circumstances?
 
By Mia Kollia
Translated by Alexandros Theodoropoulos
#leaders #leadership #crisismanagement #stressmanagement #conflictmanagement #empathy #emotionalintelligence
In 2020, readymag.com conducted a survey involving C-Suite executives from major US and UK corporations and organisations. They were asked to keep a weekly diary, in which they had to note down details of their daily work.
Without exception, all executives reported feelings of frustration, extreme stress, and burnout. The usual work pressure, combined with the unprecedented emotions brought by the pandemic and global lockdowns, have turned partnerships into psychological minefields.
Throughout the study, three patterns emerged in how specific decision-makers dealt with these particular circumstances:
- Absolute positivity
- Stoic focus
- Honest communication
Absolute positivity
Many executives have decided to shoulder the burdens of this difficult period themselves, presenting an entirely positive and optimistic facade to their employees.
While a positive approach may indeed, under normal circumstances, yield positive results, in this case a negative influence was observed. On the one hand, the executives themselves felt completely exhausted from trying to hide their negative feelings and on the other hand, workers - who also experienced the same negative conditions - saw a decrease in their efficiency.
Hiding all negative emotions and insisting on presenting only positive ones reduced the well-being of leaders and staff, worsened relationships between them and resulted in reduced efficiency.
Stoic focus
A universally technocratic approach to this period meant that many executives preferred to focus only on practical solutions to day-to-day issues.
Although it is always smart to expect the ideal results from our company's staff, in the midst of this particular global condition it would be unachievable, to say the least. By cutting off any possibility of expressing their own emotions and those of their employees, these leaders created a sterile work environment.
As a result, their workers seemed to lose interest in their jobs. For the most part, they simply did the least they could to meet the demands of their executives.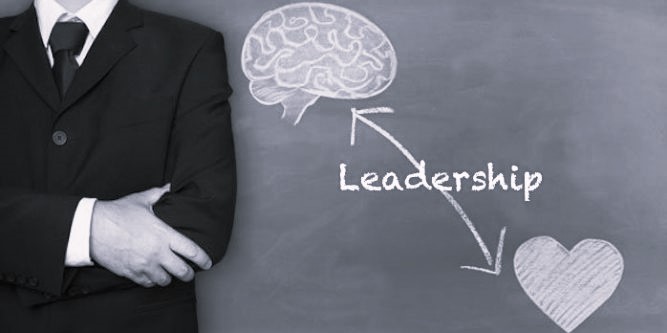 Honest communication
But there have also been several leaders who have chosen to approach this era with honesty and open communication - both with their partners and with themselves.
By making the conscious choice to openly express the negative emotions they were experiencing, these executives were ultimately able to secure better results for their corporations. They improved the sense of teamwork, became more approachable and humane with their employees, helped their partners to be able to express their problems in turn and managed to plan a positive course together.
Recognising the difficulties they faced, these people were able to increase their empathy, deeply understand the experiences of their staff and act in time to create a positive work environment even in cases of remote working.
These were the leaders who reported good performance and improved stats after the survey ended.
Is it possible to transform?
The patterns identified are not deterministic predictions of behavior. Leaders looking to improve their approach to their staff and position can find ways to incorporate behaviors and practices that are proven to have better results. 
A large number of participants noted two main obstacles to this process:
1. Prejudices
Despite extensive research confirming the importance of empathy as a tool for more effective leadership, there are still many biases in the workplace. Among them is the view that expressing emotions reflects weakness. Thus, many executives avoid difficult conversations that could help them develop closer relationships with their teams.
2. Structural barriers
Many leaders have identified systemic barriers within their organisations that they believe act as a deterrent to honest communication and collective processing of potential negative emotions. They felt that their companies focused their attention only on cold statistics, leaving very little room for bonding their teams.
At the end of the research, however, there were some executives who, over time, shifted their leadership style towards that of honest communication.
Reshaping the approach should start with small steps:
- A little time spent studying our own emotions will help bring the necessary awareness before expressing our thoughts.
- Strengthening relationships with our teams should be gradual and start with sharing small, day-to-day information, before moving on to the more substantial.
- Before we decide to share a negative thought, we must have a plan to deal with it and manage our team's response.
- We owe our employees honesty and, therefore, we must be able to admit wrongdoings. This alone greatly strengthens the feeling of trust between us and our team.
- It always takes time to replenish our strength. These movements cannot be done continuously because we will be led to exhaustion.
Even without participating in formal research, we can use our knowledge of the issue to critically examine our own behavior. Every leader has room for improvement, and great leaders feel the need to improve—not only for the organisations they represent but also for their partners and themselves.
By deciding to make such a significant shift in our leadership style, we are investing in the well-being of our staff, increasing efficiency, satisfying our superiors and achieving our personal improvement goals.