Professor emeritus in different university schools, honored by the Academy of Athens for all her work and with many children's literature awards, the beloved author of the little ones who influenced generations and generations, taught us what freedom, love, friendship and morality actually mean. She was close to children not only through her books but also physically, as she used to visit schools all over Greece to instill in young children the love for reading.  
 
By Mia Kollia
Translated by Alexandros Theodoropoulos
Alki Zei was born in Athens in 1925. Her father was from Crete and her mother from Samos, where she spent her early childhood. When she started school, the family settled in Marousi and then in Athens. She studied at the Faculty of Philosophy of the University of Athens, at the Drama School of the Athens Conservatory and at Moscow Film School.
During the German Occupation, Alki Zei joined EPON, motivated by her friend Dido Sotiriou. In 1943 she met her future husband, playwright George Sevastikoglou, whom she married in 1945. In 1948, after the defeat of the Greek Democratic Army in the civil war, her husband fled to Tashkent. In trying to follow him she was arrested and exiled to Chios due to her political beliefs. 
Six years passed before she was able to meet him again in Tashkent. There, they had two children, Irene and Peter, and then moved to Moscow. In 1964 she returned to Greece but three years later she left again after the arrival of the military junta. She went to Paris this time and returned once and for all after the downfall of the dictatorship. 
Alki Zei's relationship with writing began in her high school years, writing about puppetry as well as short stories and novels, which were published in various literary magazines. Most of her books are aimed at children and teenagers.  
However, her simple and straightforward way of writing, as well as her fascinating narrative ability, make her books pleasant and easy to read even for adults. She wrote her first novel, "The Tiger in the Shop Window", in 1963 while in Moscow. This book is considered a milestone in Greek children's literature, because it is perhaps the first children's book with political references, more specifically including the dictatorship of Ioannis Metaxas.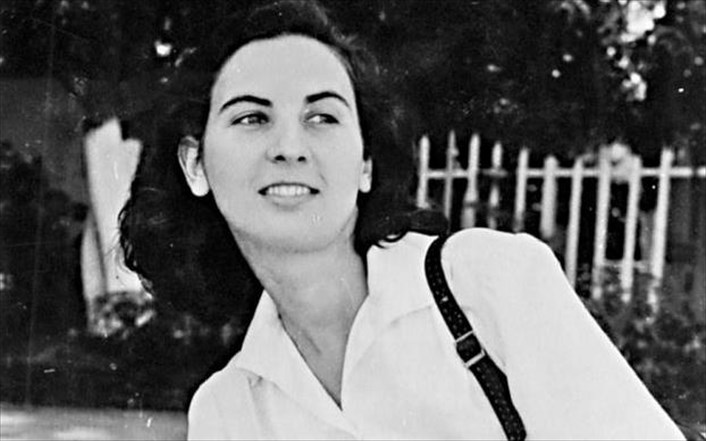 In 1971, while still in exile in Paris, she wrote "Petros' War", with Occupation and liberation as the central themes. These historical novels by Zei are not just a mere record of historical events. They combine her penetrating look at the events with autobiographical experiences of her heroes. 
As Marios Ploritis has said: "her books are written not from the external perspective of a typical and conventional world of adults wanting to teach the little ones, but from an inside perspective of the pure and unblemished world of the little ones, who do not learn by heart but by their own experience and sensitivity".  
Alki Zei's advice to our world is simple: "Be together, love and help each other. This is the best we can do today, to be there for each other both physically and mentally, so that we don't get depressed. It is terrible to get depressed as people, so I think we should have a little flame inside us, a little joy and then you will see that everything will be better. These are difficult years, but no matter how much of a crisis there is, if you hope for something even really unimportant, little by little it will become a big puzzle".
Alki Zei became an ambassador of contemporary Greek literature abroad, as all of her work is translated and circulated in many countries around the world. Her last public appearance was in December 2019, in a crowded Concert Hall, in an honorary evening organised on the occasion of the release of her latest book "A Child from Nowhere". 
She passed away on the night of February 27, 2020, at the age of 94. 
#HerStory