By Mia Kollia 
Translated by Alexandros Theodoropoulos
#fashion #style #sandals #greeksandals #greekbrand 
The journey of the Ancient Greek Sandals was destined to be brilliant from the beginning. Suddenly, one could see everywhere the characteristic sandals with the Greek aura and the international status. Christina Martini and Nikolas Minoglou created a brand with talent, perseverance, concentration, discipline and vision; with the right partners and with great ethos. All these elemenst together can pay off when one insists on one's principles. And their current success is just the beginning. Their collections are enriched with homeware, bags and accessories and with the new collaborations they are ready to surprise everyone.
Christina Martini: I grew up in Glyfada. As a teenager I didn't know exactly what I wanted to study, but I quickly realised that I wanted to pursue something creative. So I left for London where I attended a foundation course in Art and Design and there I decided that I would like to study fashion design and more specifically footwear design.
My goal, from the beginning, was to work in big fashion houses and since I saw that there was fullness and a lot of competition in clothing design, I decided to specialise in shoe design. When I graduated from Cordwainers College and while I had sent dozens of CVs to all the big houses without receiving any response, I decided to return to Athens.
There, I did my internship at the factory of Mr. Lemonis, who helped me find a job in Italy, in one of the best factories for the production of luxury shoes. There, they made products for companies such as Louis Vuitton, Chloé, Sonia Rykiel, Marc Jacobs and others. I worked there for almost two years in which I learned everything about the production process, but my goal had not been achieved. My dream came true when the then Louis Vuitton designer Marc Jacobs proposed to me to work with him in Paris. I worked at LV for 6 magical years until a proposal came from Balenciaga, where I worked for another 2 years. The decision to return to Greece was made when I became pregnant; I couldn't imagine raising my child in a small apartment in Paris.
Almost at the same time we founded Ancient Greek Sandals along with Nikolas Minoglou. I met Nikolas while I was in Paris and he had just returned from Boston. The idea of ​​Ancient Greek Sandals was common but the name had already been registered by Nikolas before we collaborated. We worked on the idea of ​​a brand of Greek sandals for 2 years.
Now it has been 10 years since the creation of the brand! We have expanded our production into homewear products and created a collection of bags. Our future plans are to make trips that we have missed so much and above all, to make creative collaborations.
Nikolas Minoglou: I was born in London and I grew up and went to school in Athens. At 18 years old I arrived at Tufts University of Boston, where I studied Mechanical Engineering and stayed there for eight years. I returned to Greece in 2005, full of ideas and motivation to create something of my own. One of these ideas and definitely my favourite one was Ancient Greek Sandals. But the most important step of my life has been the birth of my first daughter five months ago. 
How important for you was the family and the social environment in which you grew up and how important were your studies? What do you keep from the years of your university studies?
CM: I don't know if I would have followed the same path if I had grown up in a remote village, because I don't think I had so much talent regardless of the circumstances. Speaking about the environment I grew up, my mom's wardrobe with her beautiful shoes, the schools I went to  and the free will and thought all played a very significant role, as well as my friends who went abroad and pushed me to do the same. I was lucky because I found early what I wanted to pursue and I chose the university thinking about the best way to achieve my goal. However, from a young age I knew I wanted to work and be independent.
NM: Both the family and social circle in which I grew up, as well as my studies played a very big role in shaping my character and in the success of my business activities. Above all, they helped me become a balanced person with a code of ethics and values. More substantial than the ranking of the universities that I went to and the graduation score, were the experiences that I was able to gain, mostly by hanging out with other students and friends. 
The general climate of a university and a city in general plays a more important role in shaping a student than test scores. The great thing I kept from my studies was the attitude of entrepreneurship and creativity that America gave me. Something I didn't encounter at that time in Greece, since the climate here was negative and most of my friends in Greece saw more obstacles than opportunities.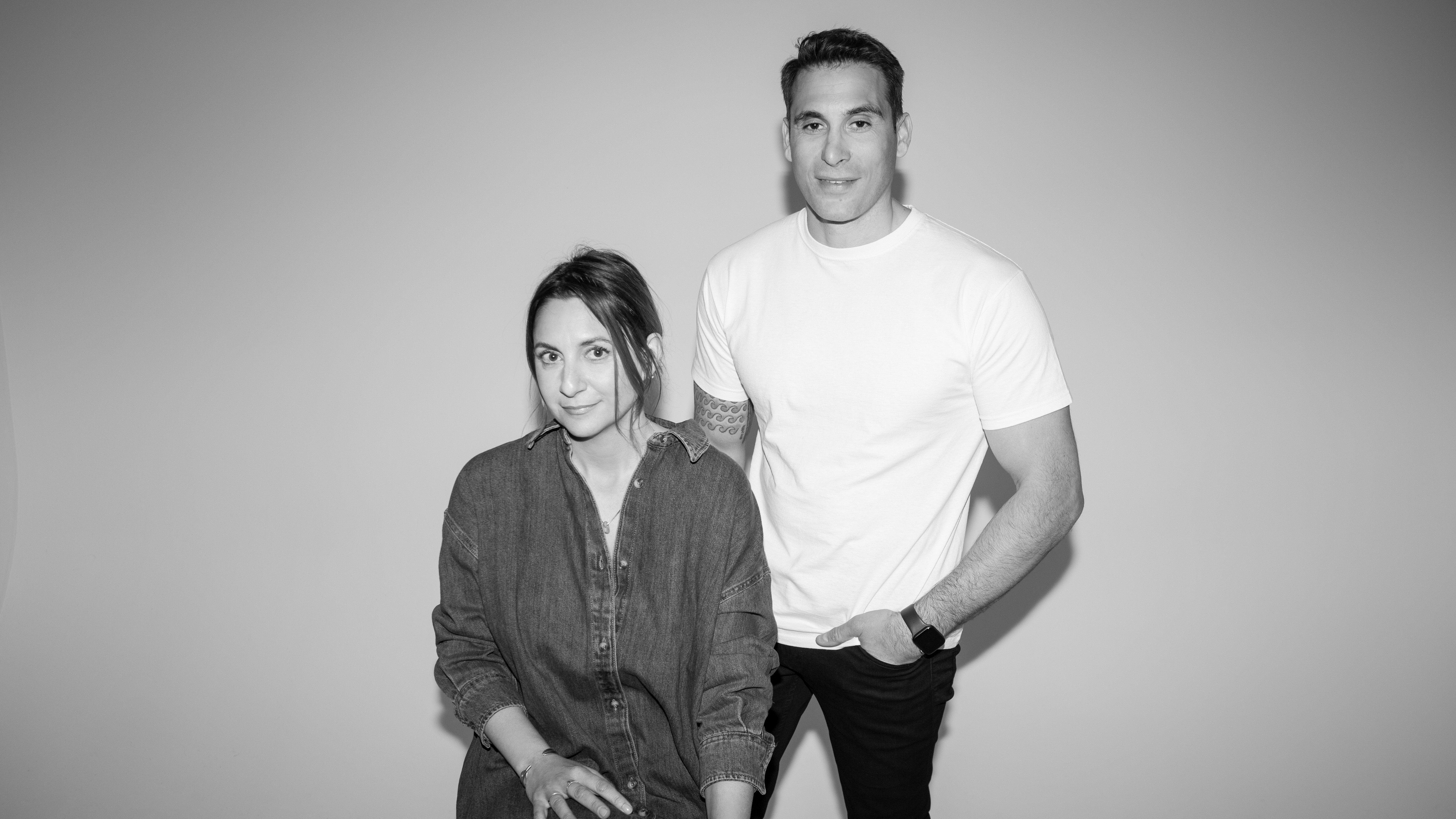 What do you think is the reason for the success of the Ancient Greek Sandals?
CM: It is a mix of things and circumstances. The most important thing for me is the team; each of us has special roles to which he has an inclination. Nikolas Minoglou deals with the business part, Giannis Vagenas with the sales part and I deal with the creative part. The success is due to the design that is addressed to all women of all ages and the sandals that are easy to wear, of high quality and flatter the foot. In addition, we don't stand still, we constantly renew our collections with interesting collaborations and new products.
NM: The most important success factor is that the team of people who run the company have an excellent collaboration. There have never been selfish behaviors, malicious fights, jealousies or deceit. From day one we all worked together for a common goal with enthusiasm, hard work and an open mind. We have been flexible from the beginning in our decisions and in the way we work. We encountered several obstacles, especially in the first year, but we faced them with ingenuity, flexibility, positive spirit and we overcame them all.
Another reason for our success is that we started the brand at the right time. Our first collection in 2011 was a great success because something similar was missing from the market back then. After 10 years, we all work with the same appetite that we had in the first year. Each collection excites us like the very first one. This is a recipe for happiness on a personal level.
At what points do you think Greece lags behind but could easily cover the ground in the field of fashion?
CM: There is no fashion institute that finances new designers and to which you can turn if you need help with the production and research of new materials. In Greece, everyone is alone. 
NM: I avoid looking at where Greece lags behind, I prefer to look at where it excels. The reality as I see it is that in the last decade there is a strong dynamic from young children in the field of fashion who are proud of the tradition of our country and want to highlight local production methods and Greek aesthetics in fashion.  
Speaking about aesthetics, fashion and art, how much art and/or imagination do you allow in your creations? 
CM: I'm quite free to do whatever I want creatively. Of course the goal is also a commercial success, so usually a small part of the collection is more fashionable giving the overall aesthetics of each collection and the rest is more commercial and easy to wear. For me the greatest joy is to see women around me wearing sandals. I'm not so interested in doing something extremely complex that won't be worn.   
What is success for you and how does a young person become successful?
CM: Success is everyone's personal happiness. There is no need for this to come through professional recognition. For me personally, my personal success depends to a large extent on my professional success.
NM: Success is being able to live a comfortable life doing what one likes. The first step is for a young person to recognise what he/she likes. Once he does that, the second step is to believe in himself and be ready for obstacles and small failures until he succeeds. We can all do it. It's a matter of how much one wants it.  
How difficult is it for someone to become internationally famous and how would you describe your own experience?
CM: It is not easy, it requires a lot of sacrifices and hard work that brings results in order to be recognised in your field. I went to a small industrial village between Padova and Venice at the age of 21 without speaking the language and without knowing anyone. I did nothing but work, at first it was very difficult and I almost gave up but I resisted.
In Paris we worked endless hours every day and on weekends especially when we had to work for the shows. I always put work above everything else. I'm not saying it's always the right thing but I loved what I did. From the moment I got pregnant the priorities changed and so did I. My job is still very important to me but my family is in priority.
NM: In my experience, it is easier to become famous abroad than at home. Greece is a very small country, which I consider to be an obstacle to starting a brand. Foreign countries are also more receptive to innovation and diversity. Unfortunately, Greek consumers avoid the different and unusual products that their family and friends don't consume. The most important element for a company that wants to gain recognition and be established internationally is to create a really desirable product, perfect in everything. This requires a good idea and a very good execution of this idea in terms of quality and presentation/marketing. The international market can't stand sloppiness and wants nothing less than perfect quality.
Which fashion houses and designers do you love and which artists, from any field of art, have influenced you?
CM: I would say Prada and Fabrizio Viti who is the head shoe designer at Louis Vuitton - he has incredible talent and I learned a lot from him while having a lot of fun.
I really like the modernist architecture of the decades 1950 – 1970, both abroad and in Greece. I admire the austerity, the choice of materials and the quality that these buildings still exude. Favourite Greeks are Valsamakis, Konstantinidis and Vourekas. As an artist, my favourite is Hilma from the moment I saw her exhibition in Guggenheim the last time I went to New York. 
What do you think are the advantages of Greek people and what are the disadvantages of Greece?
CM: We Greeks are innovative, we have very good ideas that we often don't have the patience and perseverance to implement. Usually, quick attempts are made which for a limited period of time produce a good result which unfortunately doesn't continue and doesn't evolve. We are very hospitable and pleasant but we lack courtesy and professionalism. While we are social as people we don't work as a team for the benefit of the whole, we have no empathy…
NM: The biggest advantages of Greeks are ingenuity and hard work. The biggest disadvantage of Greece is that precisely because it is such a beautiful country it makes many of us avoid getting too tired, because the challenge of just enjoying what it gives us is great. So some of us get bogged down.
Tell me about the biggest dream each of you achieved, the biggest disappointment and how you managed it and the craziest dream you have.
CM: I think the biggest dream was the Ancient Greek Sandals and that I live in Greece doing what I love. The biggest disappointment was when we started making the sandals: the then manufacturer used the wrong materials and as a result, in all the sandals, after a few days, their soles came off the boxes.
If we had sent them to the shops then we would not be here. We dealt with it relatively calmly, rebuilding them very quickly and of course losing our initial investment in production. My craziest professional dream is to do a collaboration with Hermès.
NM: The creation and success of Ancient Greek Sandals is my biggest dream, which I achieved. I managed it and I continue to manage it in the same way, trying to do what I can to keep it going. It's something I love, it fills me and that's what matters in the end. The biggest frustration in the field of work usually comes when an outside partner betrays you with deceit. I cannot prevent it and it is part of life.