Her gentle figure and discreet power were reflected in and out of the screen. Olympia Dukakis, the woman who made Greece proud in Hollywood and truly honored her origins, was especially loved around the world, something that is never accidental.
By Mia Kollia
Translated by Alexandros Theodoropoulos
People have intuition and can recognise worthy and deeply good-natured persons. Olympia also lived a special spiritual life that many may not be aware of. 
She experienced discrimination from an early age, faced comments about her origin with courage and boldness and did not even for a moment renounce Hellenism in her blood, nor her name which she was many times advised to change. 
A role at the age of 13 for a charitable purpose for Greece made her fall in love with acting, which she would never leave despite studying physiotherapy. She practised physiotherapy for a year in order to raise money for Boston University School of Performing Arts - where she would get a master's degree that would open the door to her dreams. 
Very soon, in a production of "Medea", she met her husband, actor Louis Zorich, with whom she had three children and remained inseparable until the end. 
"I think my greatest achievement is that I've had children, I raised them and somehow we managed to stay together in the confusion of terrible things that happened." 

 
The Oscar came in 1988 after 30 years of acting career and 15 years of teaching at NYU (New York University). That same year, she sided with her cousin and governor of Massachusetts, Michael Doukakis, as he received the anointing of the Democrats to run for President of the United States against George W. Bush. 
And the Oscar stolen from the kitchen…!
Olympia had kept the Oscar for Moonstruck (1987) in her kitchen. On May 19, 1989 a robber broke into her home in Montclair, New Jersey and stole it. Nothing else was missing according to a statement from her husband, Louis Zorich, since she had been on set.
The Oscar was never found although the robber tried to sell it to her son with a phone call arranging an appointment that never happened. The Academy replaced it and obviously the one who had it felt a special connection with her; like many fans who keep something from their favourite stars and live with it. 
"Victory is everything in Hollywood. The deal is everything. I understand competition because I fought really hard as a young woman. Due to my Greek origin, I always had to prove that I am better - not as good as the others, but better. Fortunately, I realised that when I compete I lose connection with the passion that I have for my job". 
This was the insurmountable Rose Castorini of Moonstruck, the devoted friend Clairee of "Steel Magnolias" and the smart housewife Mrs Madrigal of "Tales of the City". Among many roles, she played a senator, a countess, a high school principal, Jennifer Aniston's mother, Jack Lemon's wife, a Jewish widow and a Greek heroine. 
"There are no roles for women developed spiritually. I usually perform wounded and damaged women looking for the unknown; not having the skills and tools to change their lives. But this is actually the fate of many women. And as I carry a lot of issues with me, I often connect with something that concerns them.
I try to take the characters I play to places more inward, where you have to face something, to learn something new. Most of us, including me, are not really ready to mature. We try to be happy in our given status. But if we aren't honest with our feelings, we can't evolve".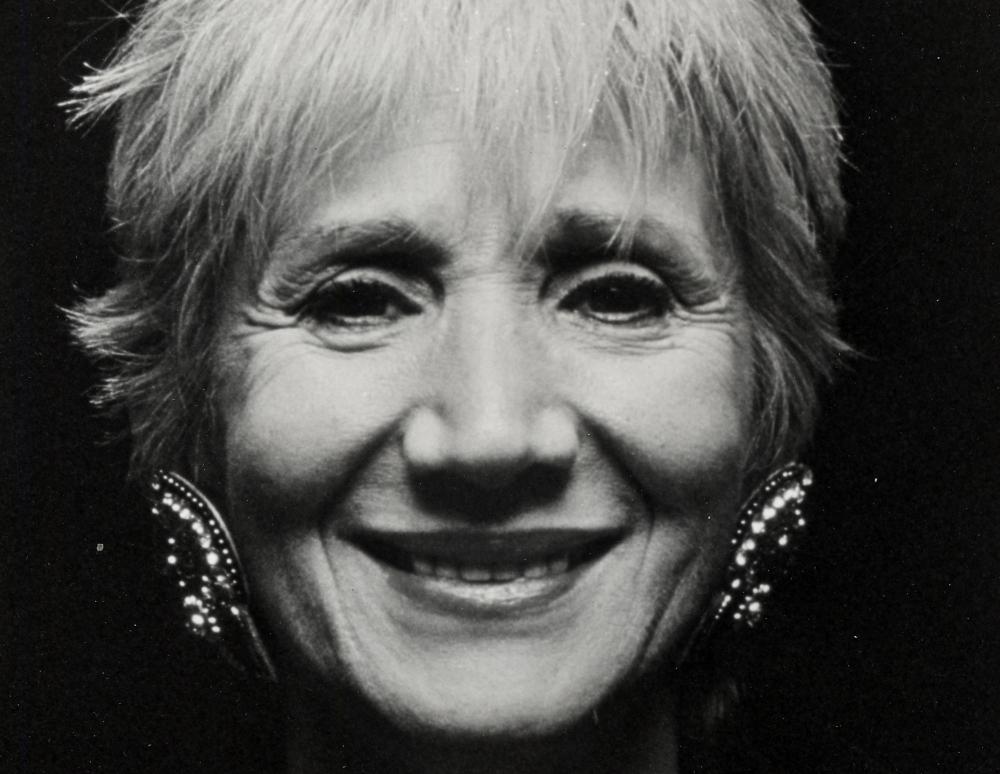 In the 1970s, she founded the Whole Theater in Montclair, New Jersey, after moving there with her husband, actor Louis Zorich. Olympia has participated in thirty plays, 25 Broadway and off-Broadway productions, 20 television productions, and has never snubbed regional and neighbourhood invitations. 
In addition to the Oscar, she's won a Golden Globe, the New York Critics Award, two Obies (off Broadway Theater Awards), and was twice nominated for an Emmy Award. 
"I believe that the secret of my success is the true passion for my job and the appetite for life. I only advise people when they ask me to. I'm not a wise old man. All I know is that we continue to transform - that never stops".

 
One of her most important roles on a personal level, the Trojans, which was put up by her own theatre group, the Whole Theater, changed her worldview and her spiritual view of things. Her relationship with nature and religion changed dramatically while her spiritual teacher Srimata Gayatri introduced her to the Hindu philosophy of Vedanta. 
Olympia, an activist and frequent public speaker, fought in all her life for other people, for the rights of women, children, the poor and the weak. In 1992, together with friends, she founded the organisation "Voices of the Earth", a non-profit theatre group that aims to help women, including herself, to discover their spiritual heritage and be reborn internally.
An important donation from the Geraldine Dodge Foundation helped them to create workshops and performances inspired by the Hymns to goddess Inanna of the ancient Sumerian myths. 
"I believe that to live with an open heart, you have to trust, or at least have the intention to trust - but trust with open eyes. You must see the truth of things. Sometimes there is pain and darkness. That's also part of life".  
Essence, modesty, success and humor; all together in the best version. How rare and hard to find, how beautiful it is, being from our roots. And how little did we know about this wonderful woman who mocked even death and beyond that…
"I think the hypothesis of 'we will be remembered after death' is… needless. I don't think they should remember me. My children will remember me vividly, my grandchildren less vividly and my great-grandchildren will laugh and say: 'Do you know that there was someone in our family named Olympia?' And that's all. After that, memory fades…" 
 
• Several facts were taken from the book: In Sweet Company: Conversations with Extraordinary Women About Living a Spiritual Life by Margaret Wolff.
#HerStory