Fofi Gennimata will be engraved on our collective memory as the woman who with her dignity left an imprint of an authentic leader both in the political arena and personally as a woman. She was a professional excellence, without a doubt. But above all she was a low profile leader with a natural courtesy, high aesthetics even when the voices were high, discretion in a field characterised by overexposure, courage and a decisive endurance even when the body was tired.
Fofi Gennimata redefined the definition of leader in modern times. 
Suddenly, after the death of a politician, emotions that we hadn't even suspected emerged with truth, depth and intensity, even to those who didn't know her.
Through the blow of loss came what Fofi Gennimata had transmitted to us all these years, almost in our absence, with her humble brightness.
Death is the side of life that is turned away from us. But in this case, we felt as if death somehow turned its gaze to all of us, after a woman who we suddenly discovered that we felt like a distant close relative, passed away…
And suddenly the politicians really did their best, being their best selves. All the people felt in their hearts a deep love and respect. She herself showed death a radiant face.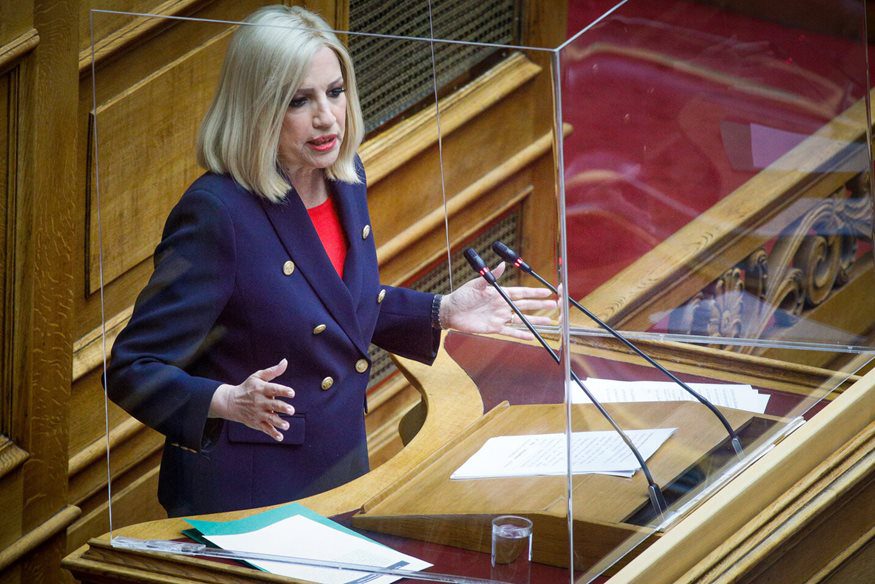 But who was actually Fofi Gennimata who touched us so much with her work as well as with her personal story?
 
Daughter of former minister and MP of PASOK, Georgios Gennimatas and Kakia Vergou, Fofi Gennimata studied Political Science at the University of Athens and graduated in 1987. During her student years she joined PASP (PASOK's youth) and at the same time worked in her father's political office, until 1989 when she took office in the private office of the then Minister of National Economy George Gennimatas.
For the next 4 years she was an exclusive activities coordinator of her father who was then a parliamentary representative of PASOK. When Georgios Gennimatas took over the ministries of National Economy and Finance, Fofi Gennimata was named coordinator of his private office.
 
She married Alexandros Dekas just at the age of 22 and at this tender age and phase of her life she was told that she couldn't have children. "I could not imagine my life without children", she later said. "There are women who don't want to have children, and I respect that. But I'm not like that. I was only 22 years old when I was told I couldn't have children. It wasn't easy. I was trying to get pregnant for ten years, with many failures and setbacks. But always the result is what counts in life. Today I have three children and I am glad that this is how things turned out. Unfortunately, my parents didn't get to know them. They passed with this longing".
Thanks to her stubbornness and unquenchable desire for a child, life smiled to her and she finally had a daughter with Alexandros Dekas and later another daughter and a son with her second husband, Andreas Tsounis, whom she married in 2003.
The few times she publicly mentioned her health problems were always related to her children. She wondered if she would see them grow up. "I was horrified when I thought that my children, whom I had acquired with so much effort, would suddenly be left alone. It's very painful." The most difficult moment in her life was when she had to tell her almost ten-year-old daughter Emilia about the illness and the surgery she had to do.
In 1994 Georgios Gennimatas passed away, losing his battle with cancer at the age of just 55. Seven months earlier, her mother Kakia had also passed at the age of 54, after a ten-year battle with the same disease!
"We fought until the last minute. My parents passed away seven months apart. My mother first and then my father. Only this could happen to these people. They had been together since the age of 13; a whole life together".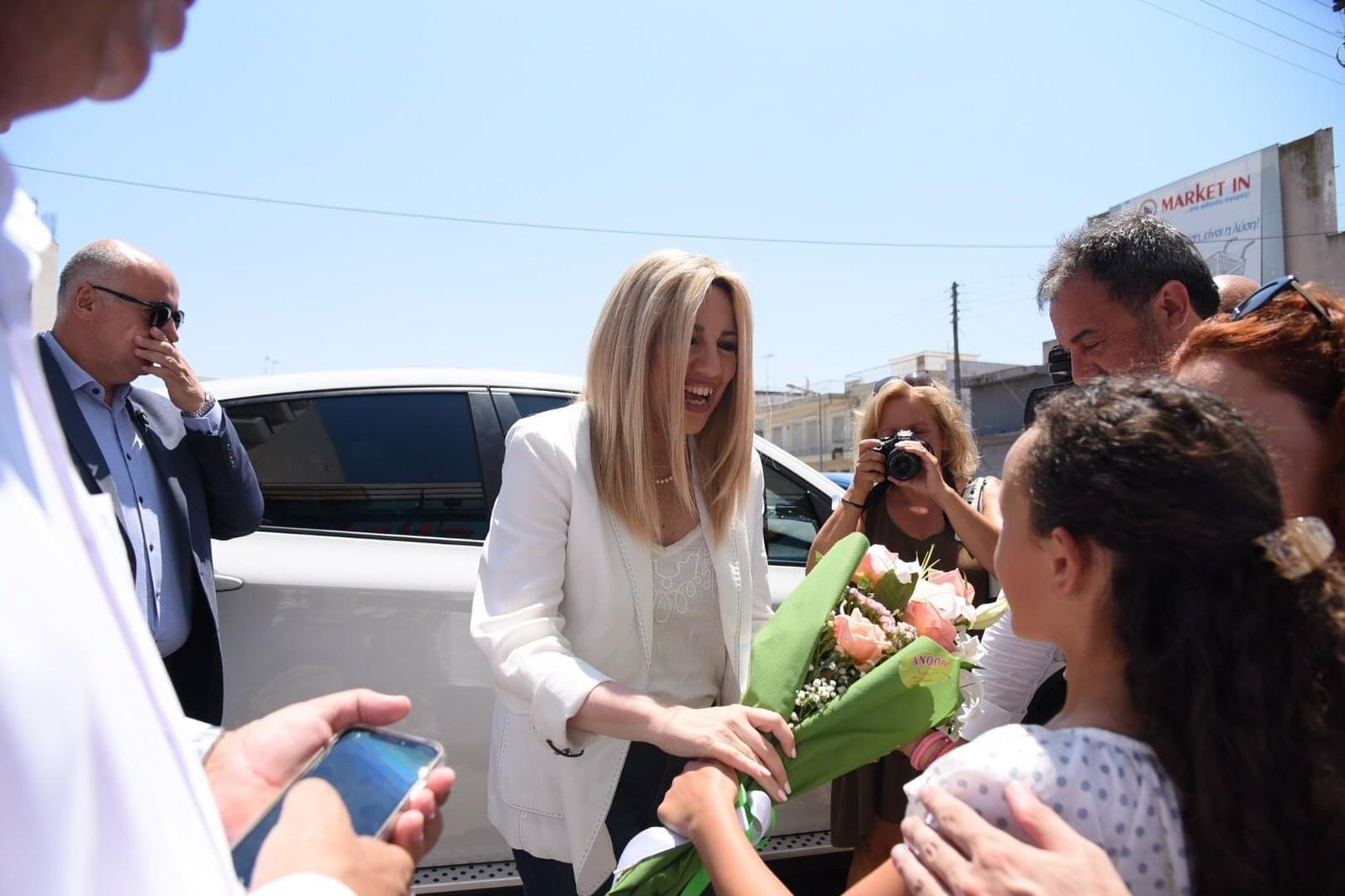 A political being as a self-existent entity
The political career of Fofi Gennimata clearly proves that she was not just her father's daughter. She was first elected member of parliament for Athens with PASOK in April 2000 and was immediately elected secretary of the Greek Parliament. In 2009, she took over as Deputy Minister of Health and Social Solidarity and in 2013 she was appointed Deputy Minister of National Defense in the cabinet of Antonis Samaras.
In the brightest moment of her political career, in 2015, she succeeded Evangelos Venizelos in the presidency of PASOK. In the same year, she co-founded with Thanasis Theocharopoulos the Democratic Alignment, which elected 17 deputies in the September elections of that year. 
A restless spirit in an overactive body, Fofi Gennimata announced in July 2017 the creation of a new political body and called on parties and political movements that would like to express the political field of the Center and Left-wing in Greece. 
In March 2018, she became president of the Movement for Change, a position she held until her physical strength abandoned her. Fofi Gennimata announced that she retired from the battle for the presidency of the Movement for Change in October 2021 and just a few days later she breathed her last breath at "Evangelismos" hospital. 
She passed away on October 25, 2021, on World Breast Cancer Day.
In another ironic turn of fate, the surname Gennimatas will have marked the Greek Health system twice. Georgios Gennimatas was a pioneer of the NHS and the name of Fofi Gennimata will be given to the first serious effort to establish a program for the prevention and treatment of cancer.