When the great conductor Zubin Mehta kisses your hands, you know that you have reached the top. And yet, this woman, at the top of the opera world, knows how to be modest and to enjoy success, always remembering that "the purpose of an artist is to teach how life should be and that there is nothing more artistic than learning how to love".   
 
#opera #singer #soprano
By Mia Kollia
Translated by Alexandros Theodoropoulos
Christina Poulitsi's values, ethos, power of soul and constant thirst for learning, together with her undoubted charisma, constantly raise her even higher. She's a Greek woman who makes us proud and stands out not only as an artist but also as a person. 
- What was the moment when you realised your inclination and that this would be the career path you would follow in your life? Were you afraid of such a rare choice?
For as long as I can remember, singing has been a natural way to express myself, which has relieved me and given me great pleasure. My parents noticed my penchant for music and at the age of 5 they sent me to the conservatory to study the Orff system. I vividly remember a concert we went to at the Herodion, when I was 14. It had magnetised me so much that I was mentally transporting myself on stage. I liked this experience so much that I said "this is what I want to do". The decision came so effortlessly, that not only did it not contain fear but it filled me with optimism and dynamism. I suddenly felt fulfilled! 
- Talent and charisma are certainly not enough. At what points can you say that you made the greatest effort for your development?
By nature, I had musical ingenuity and a good voice, but it wasn't positioned correctly. For this reason, in my search for a teacher and a university, I got rejected many times. But I was finally lucky enough to find a teacher, at the Berlin University of the Arts, who believed in me and we worked methodically together. However, even that is not enough. You need a "strong stomach" to withstand constant criticism and to collaborate with distinctive artistic personalities, while maintaining the sensitivity and agility of knowing when and how much to promote yourself. In the beginning, I felt lost in this new world and I did a lot of work with myself to be able to find balance. 
- So how did you manage fame, reputation and acceptance?
I've always had Theodore Roosevelt's quotes to guide me; "Keep your eyes on the stars and your feet on the ground." I never felt like I was an opera singer with the relevant diva attitudes that have been established in this field. I always feel like a person who likes to sing and learn.
Also, for us opera artists, in order to maintain our position in the world of this free profession, we must constantly perform to the maximum of our abilities. We are like champions and train constantly like athletes. So, there is no time and place to rest.
- What were the biggest difficulties you faced, how did you overcome them and what did they teach you?
The world of opera is a place of overexposure. You voluntarily put yourself in everyone's judgment. Anyone can have an opinion on the performance, your appearance and the energy you bring to the world. If you try to identify yourself through the eyes of others, you will be lost. This was the biggest difficulty I faced at the beginning of my journey.
Over time and through a journey of inner search that never ends, I realised that brave is not the one who isn't afraid, but the one who is afraid and yet continues to try. I also learned that no one can make you feel bad without your consent and that there is not just one path to reach success; there is not even a right path - there is only your own path.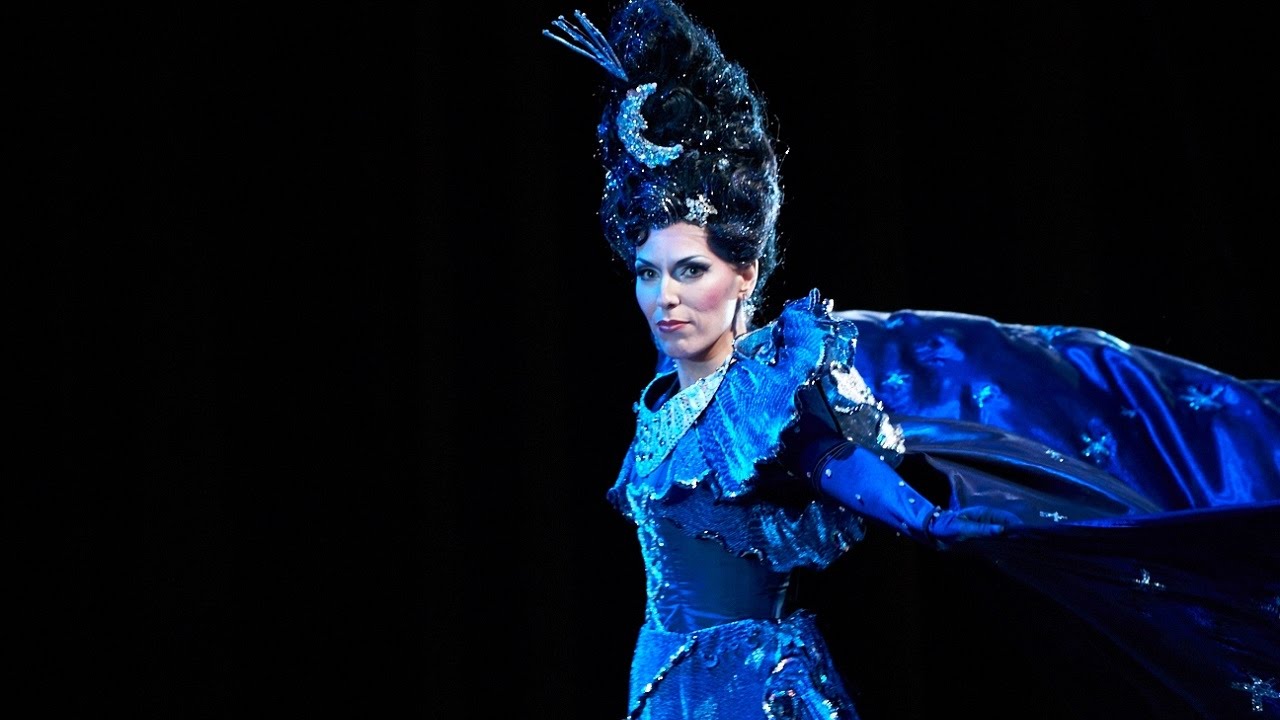 - Are the arts life-giving and motivating? How can we help children discover their passion?
Art is not just a passion; it is something that actually chooses you instead of the other way around. Once you realise that you got it, there is only one way to follow it. You feel a great desire to share it with as many people as you can - not out of arrogance, but out of a need to offer it. Practicing a talent as a profession in today's technocratic society requires so many sacrifices on the part of the artist, on personal and mental level, that if you don't feel that great desire to practice it, you simply give up or don't even start.
The purpose of the artist is to teach life, to give life lessons and there is nothing more artistic than learning to love. In that sense, it is possible that we're all artists at birth - the problem is that we're still able to remain artists as we grow older. Children shouldn't be treated as things that are sculpted, but as souls that unfold.
 
- You give performances all over the world. Is there an "easy" and "difficult" audience?
It's very interesting to see the culture of a country through the reactions they have as an audience. Italians know how to adore an artist like a god. The Germans are more mental, they examine all the stimuli before they applaud you generously. The Americans are very enthusiastic and the French appreciate the subtlety of expression. The Chinese are having fun, while the Japanese are more restrained. Australians and New Zealanders are straightforward and uncomplicated. 
But despite these differences, there is one element common to all peoples, just because music is a world in itself, with a "language" that everyone understands. The artist's soul comes in very close contact with the soul of every human being, touching parts of it which they often don't even know that exist. Parts that can "cry" or "sleep". At that very moment, the audience and the artist become one.
- Competition in your field and especially at your level must be very tough. How do you handle that?
The world of opera is a world of championship. Competition becomes your daily routine and you have to learn to live with it. From a very early age I learned to focus on what I do and not what others do. I am also happy with the success of my colleagues, because, at the end of the day, we all try and want the same thing: to express ourselves through singing on stage. So competition is limited to myself. The only way to be irreplaceable is to be unique - something we all are. So, I invest my time in finding this uniqueness and not in copying anybody else.
- What were your two greatest moments of your professional career?
The first moment that comes to mind is at the end of Verdi's "Rigoletto" performance in Florence, where I starred as Gilda. In that show, the connection with the audience was unique. In the applause, I took the conductor, as usual, on stage. It was Zubin Mehta – the opera guru - and he kissed my hands. I was so happy that I wanted to take a picture with my own eyes to remember it forever.
The second moment was when I was at the Hamburg State Opera, making my debut as Violetta in Verdi's "La Traviata". In the duet "Parigi, o cara", I felt as if time stopped there and I was floating. What I was experiencing was a vast sense of beauty. 
The Journey of Christina Poulitsi
Christina Poulitsi is a soprano. She's one of the world's best performers of the Queen of the Night in Mozart's "The Magic Flute", a role she has performed and sung in the most notable lyric theaters in the world. She has collaborated repeatedly with the famous conductor Zubin Mehta and the Israel Philharmonic Orchestra, while under his direction she has performed the leading role of Gilda in Verdi's "Rigoletto" at the Florence May Music Festival .
She previously performed the same role at the Greek National Opera in 2013, for which she was honored by the Union of Greek Theatre and Music Critics with the award for best debut artist.
The voice and performance of Christina Poulitsi emerged and was established in the field of bel canto, through the emblematic roles of Lucia di Lammermoor of G. Donizetti, which she performed in the first co-production of the Greek National Opera with the Royal Opera House in London and Violetta Valerie in Verdi's "La Traviata" at the Hamburg State Opera.
Other roles she has played are: Constance under J. Nosenta with the Israel Philharmonic Orchestra, Amina in Bellini's "The Sleepwalker" and Massenet's Manon in the National Opera, Contesa di Folevil, "The Journey to Reims" at the Rossini Festival in Pesaro, "The Nightingale" in Stravinsky's opera of the same name and the Italian singer in "Capriccio" by R. Strauss.
#HerStory