George Kiriakidis is the founder and CEO of PCN Materials, a company that has literally been established to make our air better!  
#egg #eurobank #innovation #startup  
Inspired by egg - enter•grοw•go 
By Mia Kollia
Translated by Alexandros Theodoropoulos
- What is the purpose of PCN Materials?
PCN Materials is a spin-off company of the Foundation for Research and Technology Hellas (FORTH), which utilises patented innovative technology developed by researchers at the Institute of Electronic Structure and Laser (EIDL). The company comes to provide a solution to improve air quality mainly indoors, where the average citizen spends more than 90% of their daily time. The use of photocatalytic technology is the most appropriate in terms of cost and efficiency in matters of decomposition of pollutants and control of pathogens, primarily in the air.
- What is the impact of your work on people?
Air pollution and airborne pathogens are two of the global challenges of our time - the Covid-19 pandemic has made this very clear. PCN Materials meets these challenges with innovative photocatalytic materials that break down pollutants and destroy viruses and bacteria.
More specifically, indoor air quality can be 2 to 5 times more burdensome than outdoor air. Researchers at Barcelona Institute for Global Health (ISGlobal) estimate that if the World Health Organization's (WHO) newest and stricter recommendations for nitrogen dioxide were implemented, up to 57,030 premature deaths in Europe could be prevented, compared to just 900 premature deaths prevented with the previous lower limits of the recommendations from 2005. That means that we would save 56,000 lives.  
Among the Greek cities, the one with the greatest benefit in reduced mortality would be Athens, with 3,433 fewer premature deaths per year (compared to 2,141 based on the older WHO limits, a benefit of 1,292 lives), Thessaloniki (719 fewer deaths compared to 488) and Larissa (134 fewer deaths compared to 89).
Nosocomial infections are a major public health problem, endangering the safety of patients and manifested by a significant increase in morbidity, mortality rates, and the duration and cost of hospitalisation.
In the European Union, it is estimated that around 4,100,000 patients develop a nosocomial infection every year, with an estimated 37,000 deaths. Greek hospitals face a similar problem and especially during the last decade, they face increasing levels of antimicrobial resistance and the emergence of nosocomial infections.
- How did the Eurobank egg - enter•grοw•go innovation program influence and support your work?
Egg is a daily ally of PCN Materials, which we can refer to for advice and support on many of the issues that concern us, while through the mentoring provided to us, we have the opportunity for valuable and targeted feedback and guidance. Also, for the younger members of the company, the egg has been a great teacher in terms of financial and management issues. The egg is a daily partner which provides us with the experience and know-how of its executives and mentors, along with all the support and networking we need.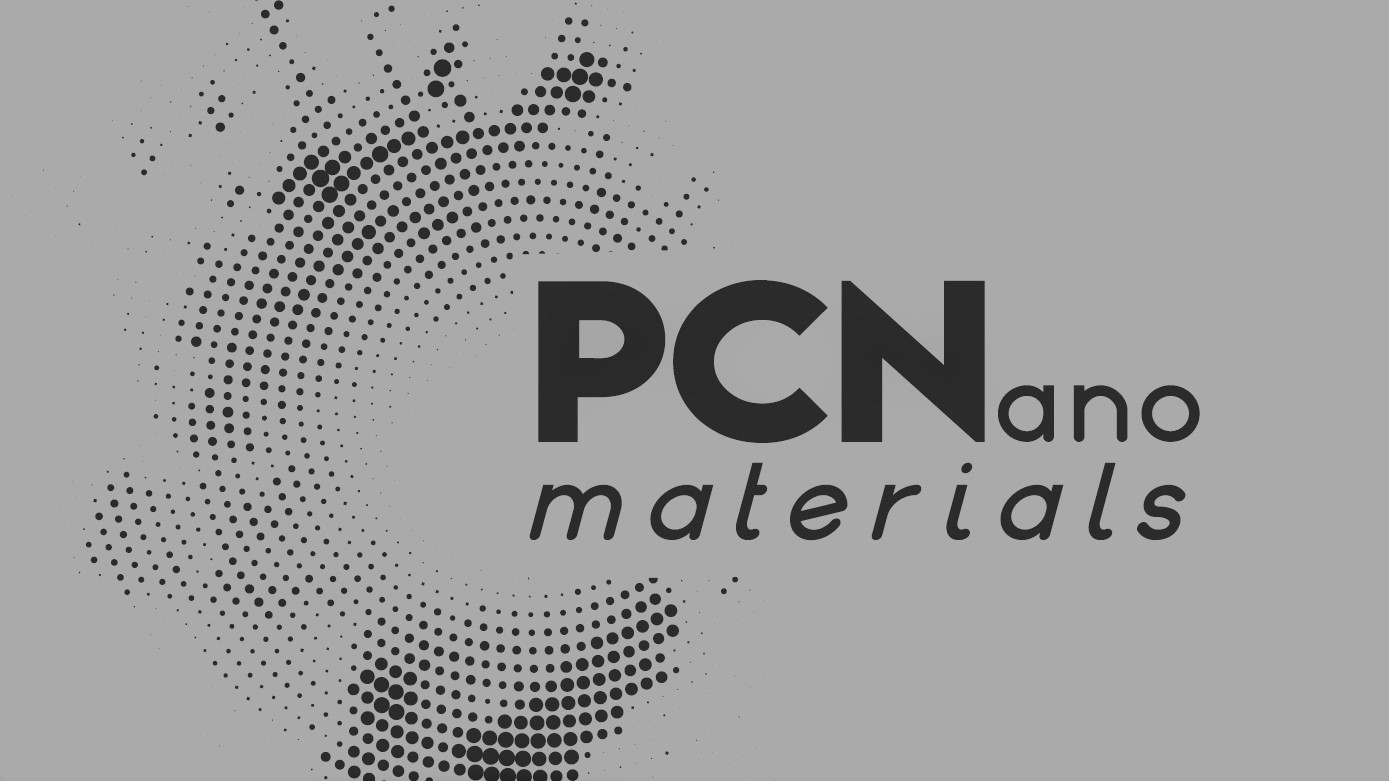 - Is there a lot of competition in your field internationally and how important is your presence? 
Titanium dioxide is known for its photocatalytic properties, but most of the modern competing materials operate only under harmful ultraviolet radiation, while also producing harmful by-products. PCN Materials has modified titanium dioxide in such a way that photocatalysis can also occur with visible (direct or diffuse, day or night) lighting, without producing harmful by-products. In this way, our material is safe and can be used indoors. Also, as I said before, we have managed to integrate our material in a number of molds and surfaces such as fabric, cement, lime, paint, metal, plaster, glass, air filter etc.
- What sciences "come together" in your company and how do you choose partners from separate fields?
The company was founded by Vassilis Binas and me, after our many years of cooperation at FORTH, which led to a series of highly prestigious scientific publications.
I am the CEO of the company. I am a retired professor of the Physics Department of the University of Crete and head of the Transparent Conductive Materials (TCM) research team of the Institute of Electronic Structure of FORTH. I have also been the President of the European Materials Research Society (E-MRS), in the period 2017-2019. Vassilis is the scientific advisor of the company. He is a post-doctoral researcher at FORTH and a visiting professor at the Physics Department of the University of Crete.
The management team of the company also includes the head of Strategy & Business Development, Anastasios Kladis, who has many years of experience in administrative positions of companies in Greece and abroad. The youngest members of our team that staff the RND sector and the production sector are young graduates of Greek universities, who are very enthusiastic about their work.
- How do you dream of your company in five years?
The business development plan of the company aims at the creation of a serious industrial infrastructure of the order of 1500 mt / y, for which the respective funds are already sought by Greek and international investors. The next business steps focus on trying to expand the productive base and find a strategic investor or capital funds that will contribute to the second phase of the company's development, over the next 3-10 years.
- Does one have to go beyond realism in order to reach innovations?
For sure. In order to overcome realism we must always pursue the impossible. The hard work and dedication of a scientist to his goal is the driving force which - when combined with the right opportunities - can transcend realism. In our case, it is the innovation developed by all the researchers of the Transparent Conductive Materials Group of the Institute of Electronic Structure and Laser, in combination with the opportunity we had for "sowing" funding from the business risk company Big Pi Ventures, in order to implement this innovation.
But our work is not over yet. The hard work continues, until we bring our own vision to life. This is the production: disposal and use of photocatalytic materials as a permanent solution against high levels of indoor pollution. 
In this way we will contribute to a better quality of life, in combination with the fight against harmful gaseous pathogens that infect the upper respiratory system and cause infections and chronic health problems, mainly in vulnerable groups of the population such as children and the elderly. 
#HisStory