Christos Sartzetakis made history both as a lawyer and as a politician, since he was President of the Hellenic Republic at a crucial time.
 
#politics #president #greekrepublic #politician 
By Mia Kollia 
Translated by Alexandros Theodoropoulos
Working as a lawyer and a politician, Sartzetakis was always defined by a sense of moderation, a commitment to legality and a high sense of responsibility when performing his duties. Throughout his career, he defended the independence of the Judiciary by any means. After the infamous murder of Greek politician and MP Grigoris Lambrakis in 1963, Sartzetakis undertook the conduct of the investigations to shed light on the case and find the truth. This is considered the most notable moment of his career. 
As a true model of morality, stability and determination, he did his duty without succumbing to the pressure he received from the then political and judicial power. 
As President of the Hellenic Republic, he did a great job and received honors for his conscientiousness and dedication to the Greek Constitution, especially during the turbulent period 1989-1990, when the elections didn't give an absolute majority to any party.
Integrity was his guide in defending truth and democracy, with courage and stubbornness, thus, leaving us with a moral legacy that we must respect and safeguard.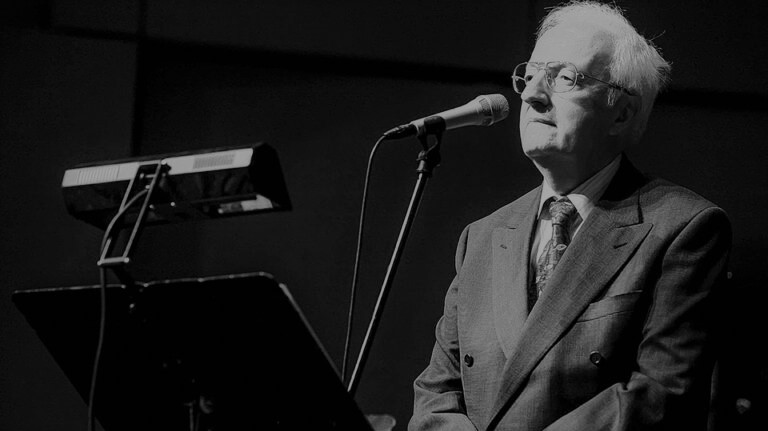 Christos Sartzetakis was born in Neapoli, Thessaloniki, in 1929. His father was a Gendarmerie officer, with origins from Chania. His mother's origin was from Sklithro, Florina, and was the daughter of the Macedonian warrior Kosmas Grammenopoulos.
As a graduate of the Law School of the Aristotle University of Thessaloniki, Christos Sartzetakis entered the Judiciary in 1955. He did postgraduate studies in Commercial Law and European Community Law in Paris, during the years 1965-1967. 
In 1963, while serving in the Court of First Instance of Thessaloniki, he became internationally famous as the magistrate in the case of the political assassination of left-wing politician and MP Grigoris Lambrakis. His brave attitude was captured in the film "Z" by Costas Gavras.  
In 1968, during the Greek military junta, he was dismissed by the Judiciary, got arrested twice, was tortured and imprisoned without trial for about a year. After the fall of the dictatorship he was reinstated in his service in September 1974, with the rank of Appellate. In 1981 he received the rank of President of the Court of Appeals and in 1982, the rank of Areopagitis.
During the 1985 presidential elections, Christos Sartzetakis was nominated by the ruling Panhellenic Socialist Party (PASOK) and other left-wing parties and was elected President of the Hellenic Republic on March 29, 1985. He held his position until May 5, 1990.
During his tenure, he defended the country with solemn speeches, sermons and studies and consistently supported the Greek national laws and rights in many cases and with any possible means. He was also known for his statement "we are a brotherly nation" and for his commitment to the observance of the Greek Constitution. 
After 1990 he retired to a large extent from public life, although he was a regular contributor to newspapers.
Christos Sartzetakis was an Honorary Member of the Supreme Court of Portugal, an Honorary Doctor of the Department of History and Ethnology of the Democritus University of Thrace, an Honorary Member of the Writers' Association of Thessaloniki and a member of many scientific societies in Greece and abroad. 
Throughout his life, he received various honorary distinctions and high-status awards in Greece and other countries. He was also an honorary citizen of many municipalities and communities in our country. He published various legal and political studies. 
On December 21, 2018, he was awarded by the Academy of Athens. He was married to Efi Argyriou and together they have a daughter.
Christos Sartzetakis passed away on February 3, 2022, at the age of 93, after a long hospital stay in the intensive care unit of Laiko Hospital, where he was admitted with pneumonia.