Sophia Kokosalaki was the first of the modern generation of Greek fashion designers who excelled overseas, managing to transfuse to the international catwalks the uniqueness and magic of the ancient Greek style, through her own creative perspective. She passed early, but she was so charismatic that in just a few years she built a legend without parallel, as notable as she was in life. 
 
By Mia Kollia
Translated by Alexandros Theodoropoulos
It is true that Sophia Kokosalaki made the most beautiful and state of the art creations in history, after the great designer Madeleine Vionnet.
Always giving that charismatic touch to the muslins and silks, Sophia who "inherited" the incredible legacy of the great designer by taking over her house, managed to integrate the most important elements of Vionnet in her own philosophy and style.
It is always very difficult to take on the responsibility of a big name - let alone the woman who was considered the most important costume designer in history.
Sophia had always expressed with her own absolutely feminine creations her love for ancient Greek culture regenerating the classic drape dress, her preference for the romantically soft aesthetic lines almost without seams, but also the contemporary trend of clear silhouettes. In a magical way every fabric gently touched the body and was perfectly clear despite its complexity.
Sophia Kokosalaki was a bright mind that never hid her strong influences from Vionnet and Ancient Greece, never chewed her words about how she used all the elements that inspired her and never snubbed any valuable artistic creation made by other artists. 
She never rested on the universal acceptance she had from the beginning and she never changed her attitude after dressing Björk and many other celebrities. Sophia Kokosalaki was a wonderful girl with great talents and with a creative and imaginative inner world that managed to give an authentic and kind touch even to her greatest golden creations. Because even the clothes inherit the kind touch of the hands that created them and the soul that conceived them. 
Sophia Kokosalaki was born in Athens on November 3, 1972, daughter to civil engineer Vassilis Kokosalakis and journalist Stella Leonidaki. As she said once: "I always remember the summers in Roustika and Chania, sitting around my grandmother in the afternoons, at the age of 6 and 7, watching the women knit and chat. I loved this company and the idea of ​​doing everything outside in the yard or by the roadside, reminiscing and thinking about what's coming".  
She studied literature at the University of Athens, but was quickly drawn to the glamorous world of fashion.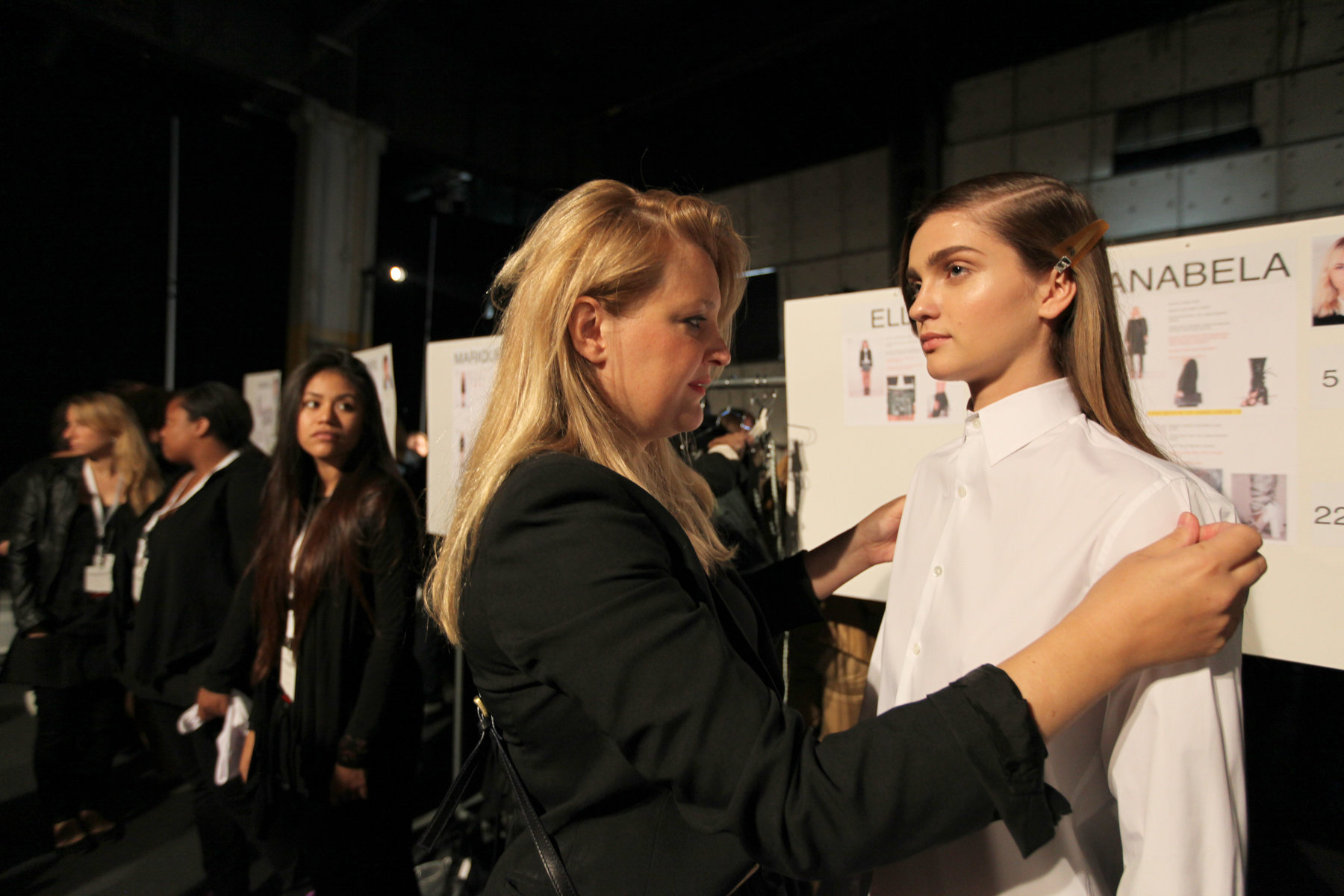 "In the beginning I wasn't very interested in fashion. I grew up in an environment which was irrelevant to that. I didn't know that I could compete with people of clothes, until one day, I met a girl who was wearing a cool pink top and jeans, while I was dressed in a brown dress with a lace collar; Can you imagine that?! I was sitting in a corner with some horrible shoes and I looked like a little girl of catechism. From that moment on, I realised the power of clothes", Sophia told the Telegraph in a 2012 interview, describing the moment she realised she would be in fashion. 
She was accepted to the Central Saint Martins College of Art and Design in London, from which she graduated in 1998. In 1999 she presented her first collection for men and women. Later, while she was absorbed with the development of her own fashion house, she undertook from time to time the Diesel Black Gold brand of the Italian Diesel of Renzo Rosso, but also the revival of the historical French house Vionnet. 
In the meantime, she had her own editorial in "Woman" magazine, met Angelos Frenzos and together they created the "Visionaries", while her creations were already in the Greek fashion market.
In 2004, Sophia Kokosalaki won the New Generation Designer award. In the same year, she was commissioned to design costumes for the Athens Olympic Games. She dressed 6,000 people who participated in the opening ceremony, culminating in the imposing dress of the Icelandic singer Björk, which as she sang, unfolded in a space of ​​900 square meters, covering all the athletes. 
In addition to the collections of her own fashion house, there were collaborations with Topshop, Assos, Diesel, Linda Farrow, Aegean, but also the design of wedding dresses for netaporter.com. In recent years, she was moving away from the world of haute couture, focusing on jewelry design. She even launched a personal collection of jewelry with references to Ancient Greece, made exclusively by Greek craftsmen.
Sophia Kokosalaki was a modest and introverted person, although she used to describe herself as a "happy, strong, funny and positive Greek woman". Thyme was her favourite scent and making poppy wreaths on May Day was what she had truly missed.   
She loved her family, leisure was the definition of luxury for her, she liked good food and she had said that some photos of her daughter and her first dress were what she liked to keep forever.
Sophia Kokosalaki passed away on October 14, 2019 in London, after a short battle with cancer. She left behind her partner Anthony Baker, who ran her fashion house, and her daughter, Stella.  
#Feature