The youngest chef of Pied a Terre in London is also the youngest Greek chef to be honoured with a Michelin star abroad. He has been through so much, fighting with perseverance and patience. Working in the kitchen is a very hard job and we should all keep in mind that there is great international competition too. And yet ... the Greek Asimakis Chaniotis has managed to stay on top and gain trust of the most prominent entrepreneurs in the food service, while being loved by the people who enjoy his magical dishes. 
By Mia Kollia 
Translated by Alexandros Theodoropoulos
What is the most important qualification of a successful chef: talent or perseverance and hard work? 
Perseverance and hard work are more important to me – it's always a pity to have talent and waste it lazily. If you work hard it means that you are willing to go ahead and learn constantly at any cost. 
You actually mention your team and partners pretty often. Working in the kitchen is indeed a team result but are they all capable of leaving their selfishness behind? 
Of course not everyone is capable, none of us are, but in order to develop ourselves more we must give to our partners the opportunity to take on greater responsibilities so that we can move on to something more important. But there are those who do not really want to evolve and end up living in the same place - I can't have such people around me. On the contrary, I always give opportunities to people who deserve it, exactly as it happened to me. 
How do you manage defeat or failure? 
Defeat and failure are not easy to manage - anyone who says that it's easy, is a liar. I think as I get older - although I'm still very young - I manage them better and I try to learn my lessons. Also, as I get older, I have noticed that my patience increases, as I understand people and their problems better. 
What have been the biggest difficulties in your journey? 
I think the most difficult thing is that, according to my own philosophy, to inspire the people next to me, pass on my ideas, dreams and concerns, try to make them meet my mind and understand what I'm trying to create so that we can move forward together properly. 
Who inspired you? 
Mr. Dimitris Staikopoulos, one of the first chefs that I worked with, believed in me. Now the inspiration is the chef Thomas Keller who is a very successful businessman and owner of 3 Michelin stars for two of his restaurants. 
Is Greek cuisine one of the best in the world and do you think that it could be developed in such a way to become a leader in the field? 
Of course it is and has been developed quite a lot by many of my fellow Greek chefs who our country should finally help to stand out instead of continuing to promote with posters abroad the moussaka that our grandmother made.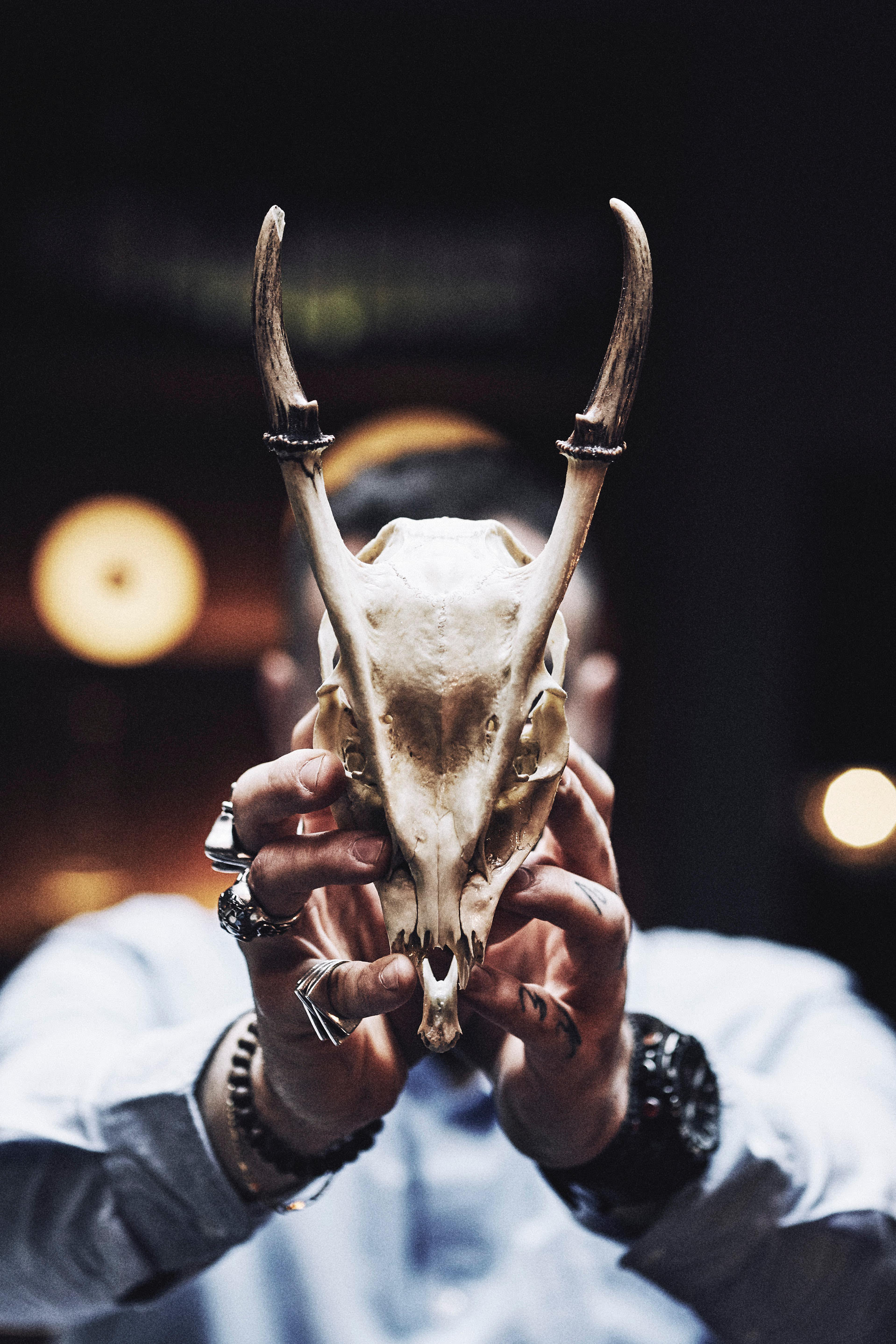 A Michelin star is the greatest distinction. It is also the greatest satisfaction… Is it also a burden?
Here is a question asked at the right time. It's more like a burden than satisfaction - I'm a perfectionist and if things don't go exactly the way I want them to in the kitchen, I may lose control to the point where it can't be controlled. Burden and anxiety are some of the main reasons that I push myself to go higher and higher. I try to get better and win the second star and at the same time remember that this may never happen. But I will fight, as I've done for everything in my life.
How do you create recipes? How does inspiration come from the past or the modern world? From readings or experiments? From specific chefs that you admire? 
Inspiration comes from everything around me, from my friends, from my memories, the past and the future as I have dreamed it, from street art, music, painting or from the smell of the trees in nature; from restaurants we go to, or from an appetiser that you will be served in a remote tavern in Ikaria. Inspiration and creativity are inside you; they're yours and nothing can deprive you of anything. 
Would you like to return to Greece? 
My love for Greece is something which really moves me; the pride I feel for being Greek makes me shudder several times when I think about it. Obviously I am not talking about nationalist love in a bad sense. I have many friends from all over the world and people I love. If I hadn't been so frightened by the fact of professional development - Greece is not a country with as many restaurants as the UK for example - I would have returned immediately. I would love to have a family and raise my children living in my country, with the values, the tradition, the cultural wealth as well as the beauty of Greece. 
What are your favourite foods and ingredients? 
One of my favourite delicacies is the snails, either reddish as my mum used to make them, or as made by our Cretan friends. One of my favourite ingredients is the vegetable celery root. Also the fish scallop, a cheap and neglected fish but a favourite one. And of course a beautifully cooked and boiled goat with a glass of raki. It's the simple things in life that count.  
 
#HisStory