A remarkable man, a Greek with many talents that connect intelligence with the soul and emotional intelligence, has been leading neuropsychiatric research in the US for years. In the famous Johns Hopkins University, Constantine Lyketsos is constantly in the front line making great efforts for a better future for the elderly.  
 
By Mia Kollia
Translated by Alexandros Theodoropoulos
In 2006, Professor Constantine G. Lyketsos was appointed Director of Psychiatry at Johns Hopkins Bayview, and a year later, professor in the Elizabeth Plank Althouse. There, he was the founding director of the Neuropsychiatric Service, which he led for over a decade, developing one of the largest and most successful academic neuropsychiatric programs in the United States, specialising in dementia and traumatic brain injury.
In 2012, he received the Distinguished Scientist Award from the American Association for Geriatric Psychiatry. This was the first of the 3 Geriatric Psychiatry awards he was honored with, something very rare, known as "trifecta". In 2019, he founded and became the first director of the Richman Family Precision Medicine Center of Excellence in Alzheimer's Disease of Johns Hopkins, while, following a decision of the University of Ioannina, he was awarded the title of Honorary Professor of Medicine.
How important is the family environment in the upbringing of children? What was your experience?
Family plays a very important role in setting our professional goals. My experience, at least, shows that children tend to follow their parents' professional paths. Of course, there are cases where the professional experience of parents is so negative that it leads their children in opposite directions.
My father was a clinical psychiatrist who later became an academic and a housemaker. From a very young age I heard about the chronic mental illnesses, the psychiatric hospitals and the challenges that the field was facing. Much of how I act today has been influenced by what I learned back then. Perhaps the most important thing I have learned is how critical it is to approach people with mental illnesses first and foremost as human beings who often fear us more than we fear them. 
Did you feel any inclination from the beginning? Also, why did you choose this domain expertise?
My mind was focused on measurable results and goals from a very young age. It was inevitable that I would end up in a scientific field. There is something very powerful in the search for truth through evidence and data. Applying science to understanding human illnesses is incredibly fascinating, albeit very difficult. While medicine as a field claims to be largely based on scientific data, I can reveal that I, as a doctor, also make decisions that are 80% not based on solid data.
What were the biggest difficulties you faced, how did you overcome them and what did they teach you?
The biggest challenge I faced in my life was the decision to immigrate to the United States at the age of 18, in 1980. And being an only child made the decision even more difficult, as I had a stable career in Greece ahead of me, which my family environment was ready to support. Nevertheless, succeeding on my own was part of how I perceived the world. I succeeded because the US work culture was very compatible with mine. By staying focused on making my patients' lives better through the development of scientific data, I was able to overcome the difficulties.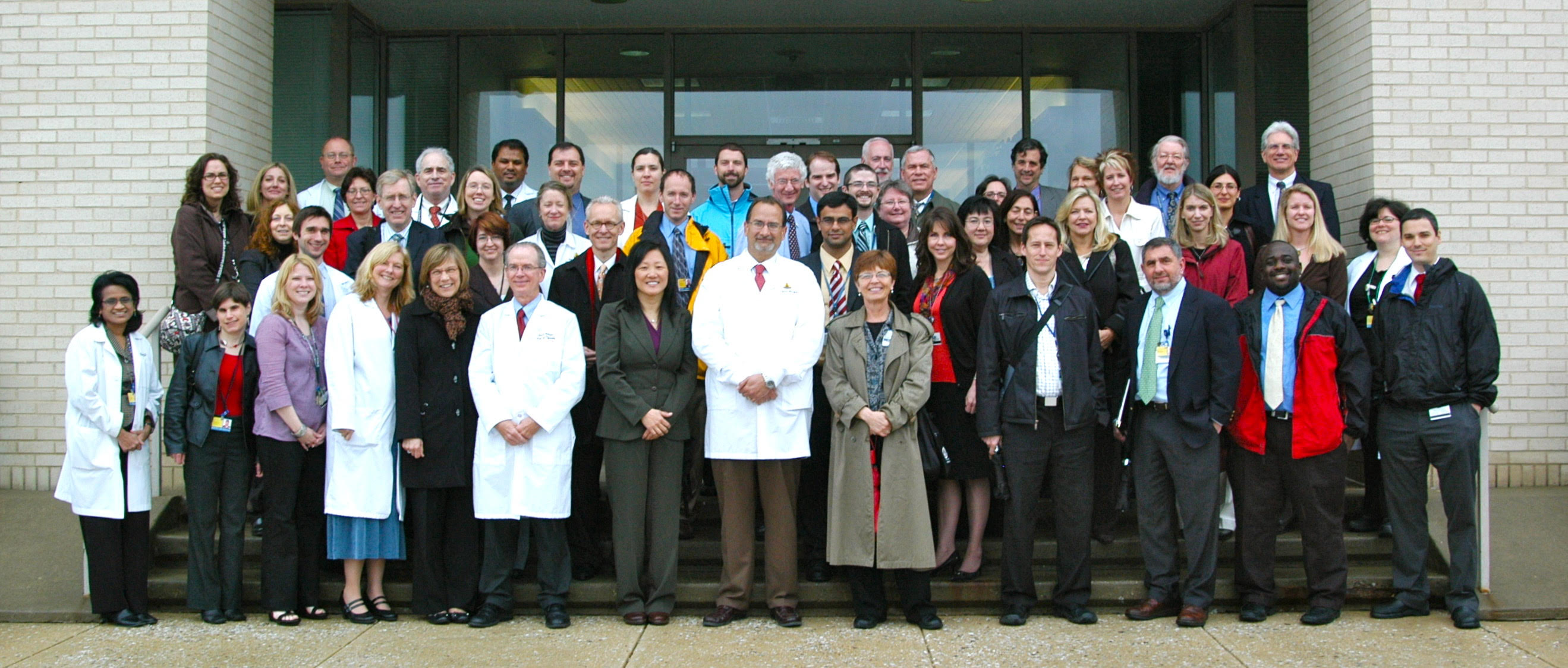 How did you manage the first big acknowledgements, the reputation and the acceptance in such a demanding field like yours?
Recognition and reputation are concepts that are difficult to quantify. I also have the "impostor syndrome", a feeling like I am not sure if I fully deserve what they say about me. So I avoid this whole thing. I try to be "visible", because I believe that this will help me achieve my goals. In fact, I feel rather uncomfortable being in the spotlight. I always keep in mind that glory is elusive, while true heritage is about changing the lives of others for the better. It's easier to measure the last…
What is the secret to the proper evaluation of groups and people?
It all has to do with trying to be and remain your authentic self. Pindar said beautifully: "Be what you are, having learned what it is".
How is life overseas and what experiences stand out?
One of the great pleasures of my life has been the opportunity to travel around the world, while at the same time living immersed in two cultures. There is no better place on Earth to be a Medical Scientist than the United States. The rules are clear, resources are plentiful and, most importantly, there is an impact.
However, life in the US is very different from life in Greece. There is no better place to spend the summer than Greece and few cultures are as rich or distinct as ours. Greekness is a state of mind that pushes me forward, giving me inspiration from beauty, hospitality and love. This means that life in the US helps me to appreciate Greece and life in Greece helps me to appreciate the US. I haven't found the right balance between the two, but I am getting closer.
How much should and how much can a doctor be a psychologist? What is the relationship with emotions and how are the limits set?
The best doctors are those who know their patients as human beings and who make their humanity the central means of treatment. Understanding what makes people think, feel and behave is critical to success. In this sense, great doctors must be psychologists and humans. Many repeat the words of Maya Angelou, who pointed out that "people may forget what you said, but they will always remember how you made them feel." At the same time, boundaries are important as doctors have the power to understand, respect and mitigate.
What does it mean to exist, to teach and to evolve, in one of the best hospitals in the world?
Johns Hopkins has been my home since 1988. It is an institution I love and admire. Some of my closest friends are here, my most impressive teachers are here and I have been able to thrive, succeed and help tens of thousands of people, directly as my patients or indirectly through my scientific work.
Johns Hopkins was the basis of a medical transformation in the late 19th century, when basic medical principles began here and spread immediately. It was the first medical university to accept and train women as doctors. It was here that science was defined as fundamental to Medicine, that no medical education is complete, until emerging doctors have direct personal experience with patient care.
Are you hoping for a treatment for Alzheimer's disease?
We have focused too much on what is known as the Amyloid Case. Alzheimer's is thought to be a disease caused by the accumulation of amyloid protein in the brain. This has not yet reached our perfect result. The next stage is precision medicine, considering Alzheimer's as a series of diseases that each have a different combination of treatments, so that we can reach the right patient at the right time with the right treatment. I think the next generation will make a difference.
How much personal life fits - and how much is needed - at the level at which you work?
The balance of work and personal life is a central challenge for society. Throughout my career, the focus has been on work, which has clearly infiltrated my personal life and my family. They have been amazingly supportive and patient, but I would love to do things differently if I had one more chance. Part of the challenge is that my career is very competitive: I always had the feeling that if I didn't devote a huge amount of energy to my work, I would be left behind. I hope this will change, but I'm not very optimistic.
#HisStory