"MExoxo" is a Non-Profit Organisation created by Elpida Kokkota in 2013 with the aim of socio-economic development, free empowerment and education of women. 
By Mia Kollia
Translated by Alexandros Theodoropoulos
Since its inception it has helped in practice, with notable success, 5500 women, aged 14-55, in 16 countries. $1 million has been allocated to support the education of these women, either in actual money or through opportunities for development. 
It is worth noting that MExoxo has had an indirect impact on 22,000 women, as for every woman who is empowered there is, in turn, support to four more in the family or in the close social environment. Elpida outlines the struggle, the conditions and the evolution.  
The difficulties from the start of the project and how they were tackled
Every project that starts from your personal will to create is automatically transformed into a living organism. Through the process of conception and implementation, of course, you are required to experience a full range of incidents and emotions, and therefore to face multiple difficulties. 
I believe that the most difficult thing you are called to do, is to face your own ego and focus on the lesson that each experience gives you as well as on the ultimate goal of your vision. For me the first difficulty came when I found myself living in Tijuana, Mexico, and had to inspire confidence in the first women we supported. At first I was disappointed that someone didn't want the help I offered on a non-profit basis. I couldn't understand that.
But afterwards, when I pushed my ego aside and banished the "selfish" feeling of frustration, I was able to see the situation through their eyes. That's when I realised I had to change my approach. So a year after its creation, MExoxo acquired 500 beneficiaries that were empowered, trained and supported socio-economically.
The position of women in Modern Greek society 
The position of Greek women in our society, statistically but also substantially, is not yet as "equal" as it should be. At the same time, we have to recognise that a great effort is institutionally being made in our country to create a solid foundation that will accelerate change for the better. 
In addition it is important that we all know as human beings (men and women) that we need to make more effort until we reach balance. Women need to find strength to claim and try new experiences and men need to leave space and create time. It's a difficult equation which requires exceptional levels of collective culture since we all have to face the fears of the new, the unknown and the different. When we can do #Breakyourceiling we actually go through the fear and to the power, then the gifts we receive are generous and magical. 
The differences between Greece and other countries in relation to the position of women
The differences are many and stem from such complex and diverse cultures, values and education. The Greek woman is smart, dynamic, quite modern and I could liken her to an electricity station. 
After almost 3000 Greek women we have empowered and trained, I can confidently say that if a Greek woman makes a decision and commits to it, she can realise even her craziest dream. What creates a deterrent to Greek women is digital illiteracy, otherwise known as the Digital Gender Divide. That's why we joined forces with Google.org, Inco Academy & Coursera and offer 670 free technology learning scholarships for all women who want to be pioneers.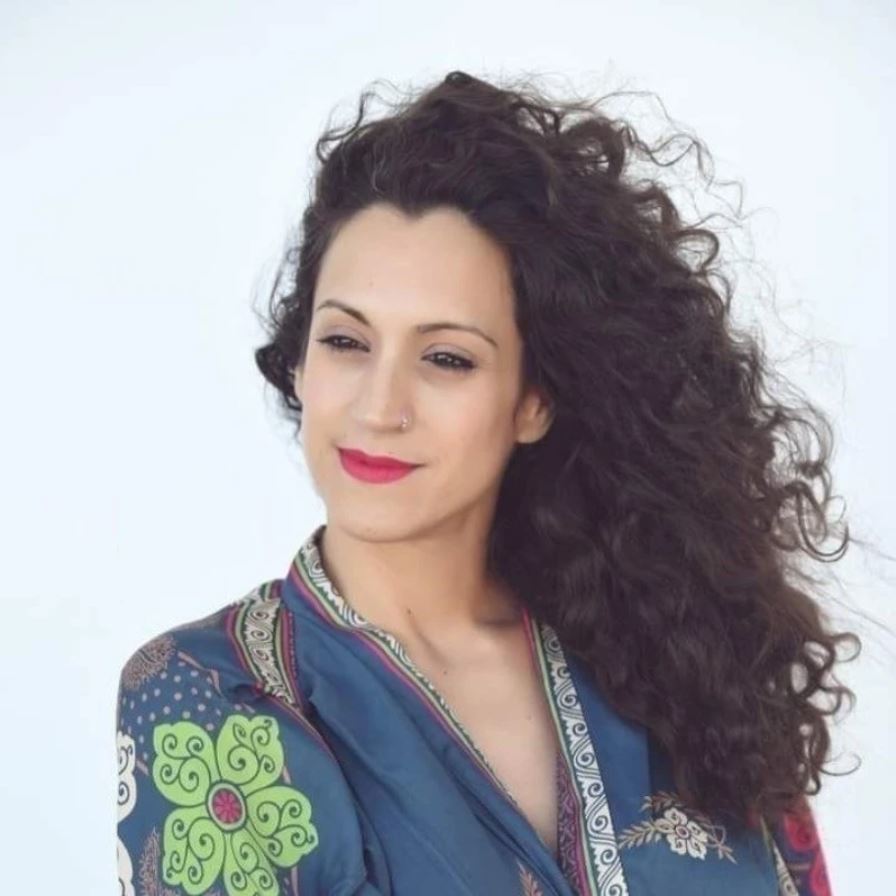 The most advanced countries in equality and… the surprises 
Certainly the most economically developed countries have achieved more in terms of the position of women. But I was personally impressed by Costa Rica and its people. Not only because there is a Ministry of gender equality but also because the entire system of the country supports social cohesion. 
In general, it is striking how in societies where women can be at serious risk, such as Kenya, you can see at the same time these strong and dynamic communities of women being more innovative even than people in Sweden. 
My personal view of who is the most successful focuses on their starting point. Through MExoxo I have met women who didn't know what email is and two years later run their own business and have gained the courage to seek funding from foreign investors. We all can. 
The satisfaction of Elpida Kokkota for the great offer to women
For me, our work is very important because I have personally received life lessons as much as MExoxo women.  The 5500 life lessons and examples are the most significant wealth of my mind, heart and soul and I thank them with all my heart. 
Therefore, I have taken on the role of motivating my own team, our strategic partners and our supporters to commit and go through this demanding journey together, with the ultimate goal of educating and empowering 5 million women worldwide, ensuring diversity in their respective societies. 
It is a mission of a lifetime and I feel great honour and respect for all the people who have believed and supported this vision since 2013.
Together we are stronger and I thank ImpacTalk for being part of this great change that we are building through MExoxo. 
 
*** "Work in Tech" is a program of empowerment, education, vocational training and certification in the field of technology aimed at women and providing scholarships lasting 158 hours, under the auspices of the Ministry of Development, the Ministry of Digital Policy, the General Secretariat for Family Policy and Gender Equality, KEDE, the Region of Epirus and the Municipality of Thessaloniki and is respectively supported by Google Hellas. To apply visit: https://www.mexoxo.com/wit 
Mexoxo, the non-profit organisation in support of women who are active or want to be active in entrepreneurship, is launching the "INCOAcademy-Work in Tech" program, supported by Google.org and Coursera. 
 
#HerStory