Burnout is a state of work-related stress caused by constant pressure, misunderstandings, fears and inhibitions that lead to the exhaustion of work groups, executives and managers. What is the result of all this? When the information reaches the highest level, it is often "invalid".  
By Mia Kollia
Translated by Alexandros Theodoropoulos
The lack and pressure of time as well as the wrong agreements bring results that may not be the desired ones. We need new ideas, immediate response and targeted suggestions from our teams. Many times, however, the pressure we put on employees to prepare and provide us with the information a project requires can be exhausting, demoralizing, and ultimately wasting time, energy and resources, for no reason. A man who operates under constant pressure cannot certainly perform as expected and is led to showing signs of physical and mental burnout. And when we don't realise that we are overstepping our team's limits, leading it to burnout, we aren't doing our job well.  
How do we recognise that we may follow wrong tactics
If we have spotted that our team is on the verge of Burnout, we need to think about the following: 
1. Have we confused "paranoia" with preparation?
There's a difference between careful, even rigorous preparation and "paranoia" - and it's easier than we think to confuse the two. The indications are usually obvious: they start with the many drafts, iterations and back-to-back meetings with our team, so that it is as complete as possible, before the presentation that we will finally make to the top executives. For sure, we want to provide the best possible results, but what we're describing here is creating employee burnout. This is because we are constantly afraid that we will be asked something we don't expect or possibly something we don't know the answer to and thus, we will disappoint the big boss and lose our credibility. So we feel that something we work on with our team is never enough.
2a. We may not understand that we don't necessarily adopt a plan just because we've presented it… 
No matter how perfect we think an idea is, it doesn't mean that it is equally excellent in the eyes of others, nor that it will finally be implemented. Also, although there are certain aspects of running a business that do, indeed, require "perfection" and there is no room for error or omission, it doesn't mean that a preparation aimed at perfection cannot get out of control. Nor that it will receive the same reception as expected. It's not uncommon to hear comments from senior executives like, "My team showed me a perfect presentation, but what I'm looking for is an idea to discuss together, not a final plan." 
Therefore: 2b.

We clarify our expectations:
Each project we undertake can have different parameters and degree of difficulty. When we call our team to take it on, we need to be able to understand the impact it has on them. Is it possible, in terms of the time, to complete this project? When we say to our teams, "I don't expect perfection," or "I want to have a discussion, not a final presentation," we need to act in ways that are consistent with that guidance. In this way, we will reduce the stress caused by exhausting procedures and increase the chances of achieving high-quality preparation, in time and maybe even earlier.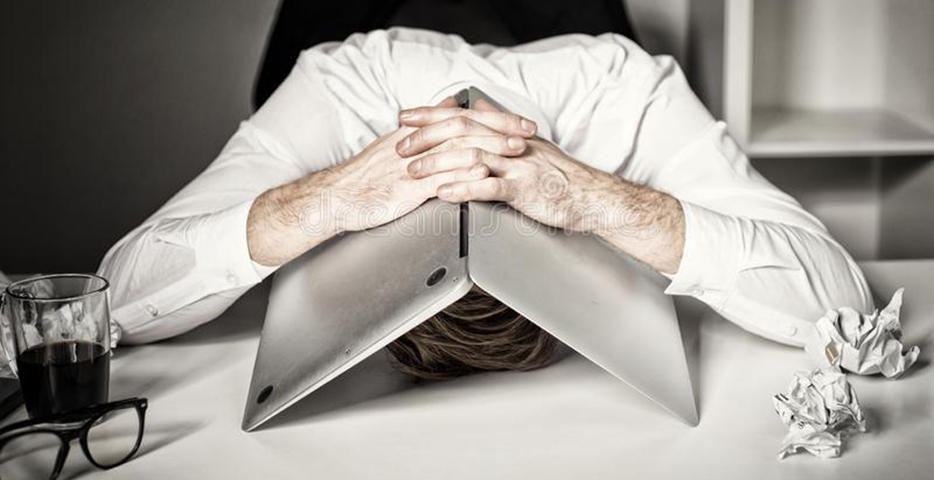 3. Are we somewhat reluctant to find out what they really want from us?
Over the years, we've worked with teams that are excited about the opportunity to interact with a CEO or even the Board of Directors while at the same time, they are concerned that there isn't a real goal set for the conversations or they don't know exactly what the executives have in mind. So we make assumptions and guesses about how we should prepare better. Instead, it would be good to ask for clarification in advance. For example, an email asking to know the context of the discussion helps to run a high-value meeting and minimizes unproductive interactions and wasted time.  
4. How will we comprehend what is happening?
Let's do math operations. We think of some regularly recurring meetings of our company, such as board meetings, earnings analysis meetings, quarterly business reviews and so on. How many hours does the company collectively spend weekly, monthly and yearly in gathering materials, messaging, strategy and outreach? We add them up and figure out if we've created a culture of "smart" preparation or if we're contributing to burnout.
5. We define "smart" preparation:
How long does it really take to craft a proposal that appeals to senior executives? What aspects of processes are inefficient and exhausting? What behaviors do we need to exhibit as senior executives to carefully prepare and create a strong end product? Key people in companies need to determine these elements, so they can quickly reduce burnout, low morale and employee frustration.