By Nikolaos H. Papastergiou
Translated by Alexandros Theodoropoulos
#business #wellbeing
Nikos Papastergiou, the first Insurance Consultant in Greece to receive the RICP® certification, explains and proposes solutions on how to get the right answers to everything that concerns us in the field of Private Insurance, beyond traditional methods and taking into account factors involving real lives of real people.
I didn't always want to be an Insurance Consultant. I wanted to become a doctor, because I considered this profession to be the greatest contribution to humanity. I didn't make it, so I went to the Polytechnic School. There I met some serious infrastructure, structured processes, broad thinking and creativity and the need for successful solutions to any problem, no matter how complex. My good luck brought me close to my wife and mentor, who saw that I had the foundations for a career as an insurance consultant. She pointed it out to me in its proper dimension: "Why don't you become the "wallet" and support for all those who need care and protection?", she asked me. This question changed my entire career path. From there, the progression to Retirement Income Planning through RICP® and Retirement Income Risk Assessment (RIRA) was just a matter of time for my holistic offering to every client - current or future.
Holistic planning
Feeling safe, through a holistic planning, ensuring and securing a life according to our desires, is a primary goal. Each of us walks through life and reacts by being insured! 
Anyone starting work? He is thinking of taking out a small insurance policy. Is he starting to make a family? He thinks about how he will provide the best for his children and wife. Do the years go by? He feels the need for Life Insurance. Is he getting a house? He wants to insure it. Does it feel like he's getting older and the first signs of aging are evident? He will hurry to get a pension policy. And so on...
Because we all know that all these things will happen over time, if we act before they happen to us, before the problem knocks on our door, we will definitely win by easily and economically obtaining the insurance coverage that we will need later on in our life.
Holistic planning has a "before" character which is the essence of insurance: I prevent before I need it or before something happens to me.
Our insurance education is the one that will protect us and reward us for having thought, decided and acted in time, before the water that flows in the groove of our life is filled with leaves and stones.
Holistic planning stands for: I think big, I protect all my assets and do everything I can to ensure they perform and provide me with everything I want and need. I take actions far in advance of when I think they will be needed and I support those actions so that they can pay off at the right time. Otherwise I am and will always remain one-dimensional.
Financial Planning
Holistic approaches are aimed both at addressing our needs and at developing our plans. Financial planning is necessary in order to proceed to Holistic planning. We are talking about the art of evaluating the current economic situation, assessing its development dynamics (without simplifications and wishful thinking) and projecting it into the desired future economic situation.
Without the use of specialised planning tools and realistic assumptions, such plannings, as those provided in the Retirement Income Risk Assessment, will be incomplete. The creation of a roadmap - a detailed report of the path to retirement with specific proposals for dealing with retirement risks - is out of the blue, as is the annual assessment and reassessment with the latest data because, fortunately or unfortunately, life is constantly changing.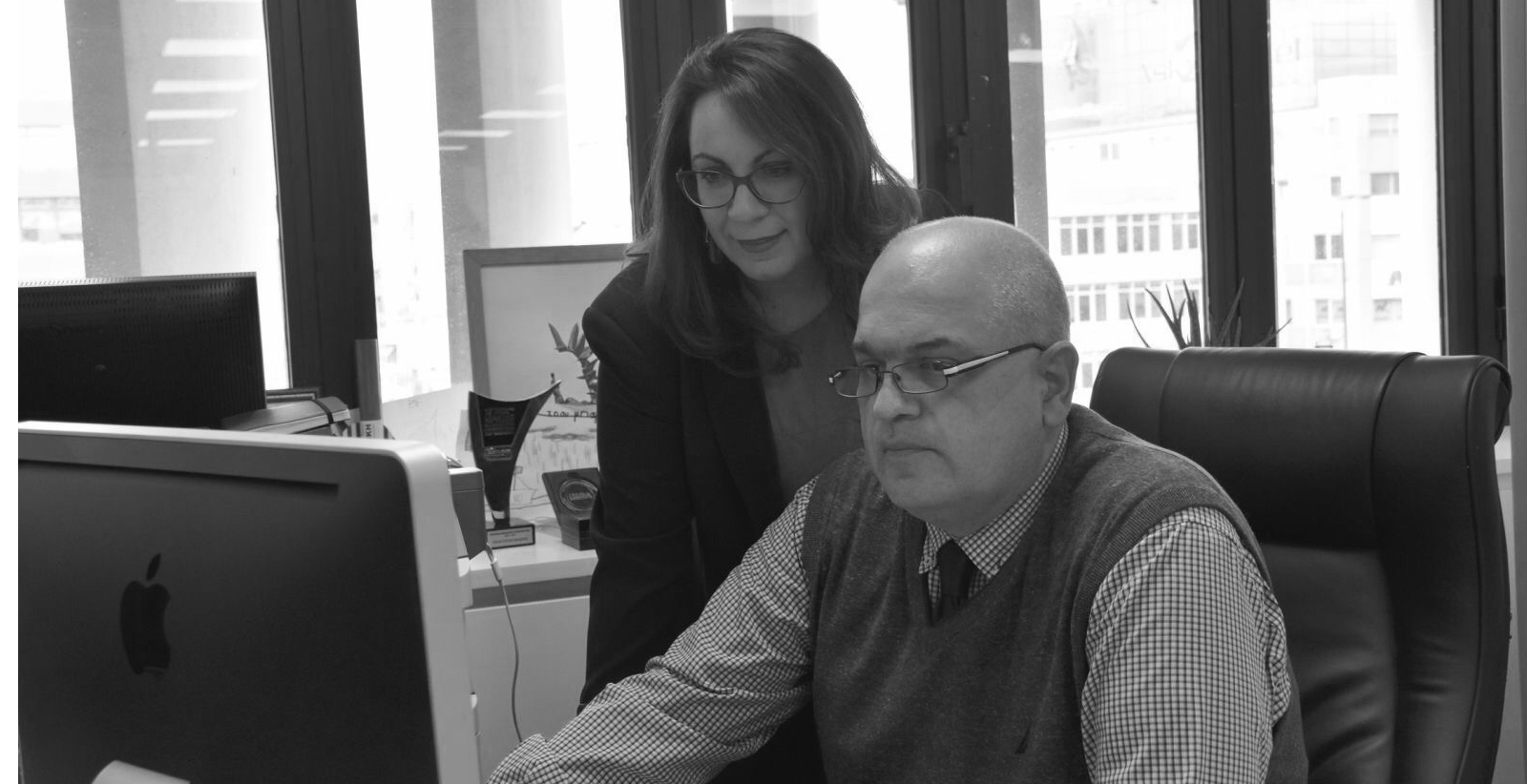 RIRA: a holistic insurance challenge, but also a work tool
The Retirement Income Risk Assessment is a useful transfer of knowledge gained by an insurance advisor through RICP® certification in a format that will be useful to them and necessary for their clients. We could say that the RIRA is the new insurance challenge as far as our retirement roadmap is concerned. Until now, the insurance consultant contacted the customer, proceeded to a meeting and tried to discover their needs in order to offer the insurance solution that suited them.
I suggest that we start with a simple example that will help to understand more correctly and more deeply, how much the RIRA takes into account all the work that we have all done in leveraging our work and wealth, and tries to protect our future retirement income from risks on the road to retirement:
Let's say someone bases his retirement income on three apartments that he is planning to rent. This was simple a few years ago: He would get 500 euros from each rent. But now he faces new facts and risks: The apartments may be located in an area that is no longer difficult to rent, renovations may be required, a tenant may have caused damage, or all the surrounding apartments are short-term leases and cannot be rented stably.
Therefore, the owner who would base his retirement income on rents, if he does not find a way to deal in time and successfully with these risks with insurance, may fail in his income at an age when he will be old and won't be able to react. 
RIRA is not a game of chess. Simply, the client has taken automatic and perhaps usual or established financial actions, without suspecting that they involve long-term risk. The insurance advisor, with careful use of the RIRA and employing his wider knowledge, will put the puzzle together and offer him possible insurance solutions to address it.
Pension Risks
When the time of retirement finally arrives, worries abound. What will everyone be up against? How will we face the years to come? Are there risks we don't know about? There are! And they threaten our retirement income. But, along with the risks there are also insurance solutions which will successfully and confidently lead us to the desired result.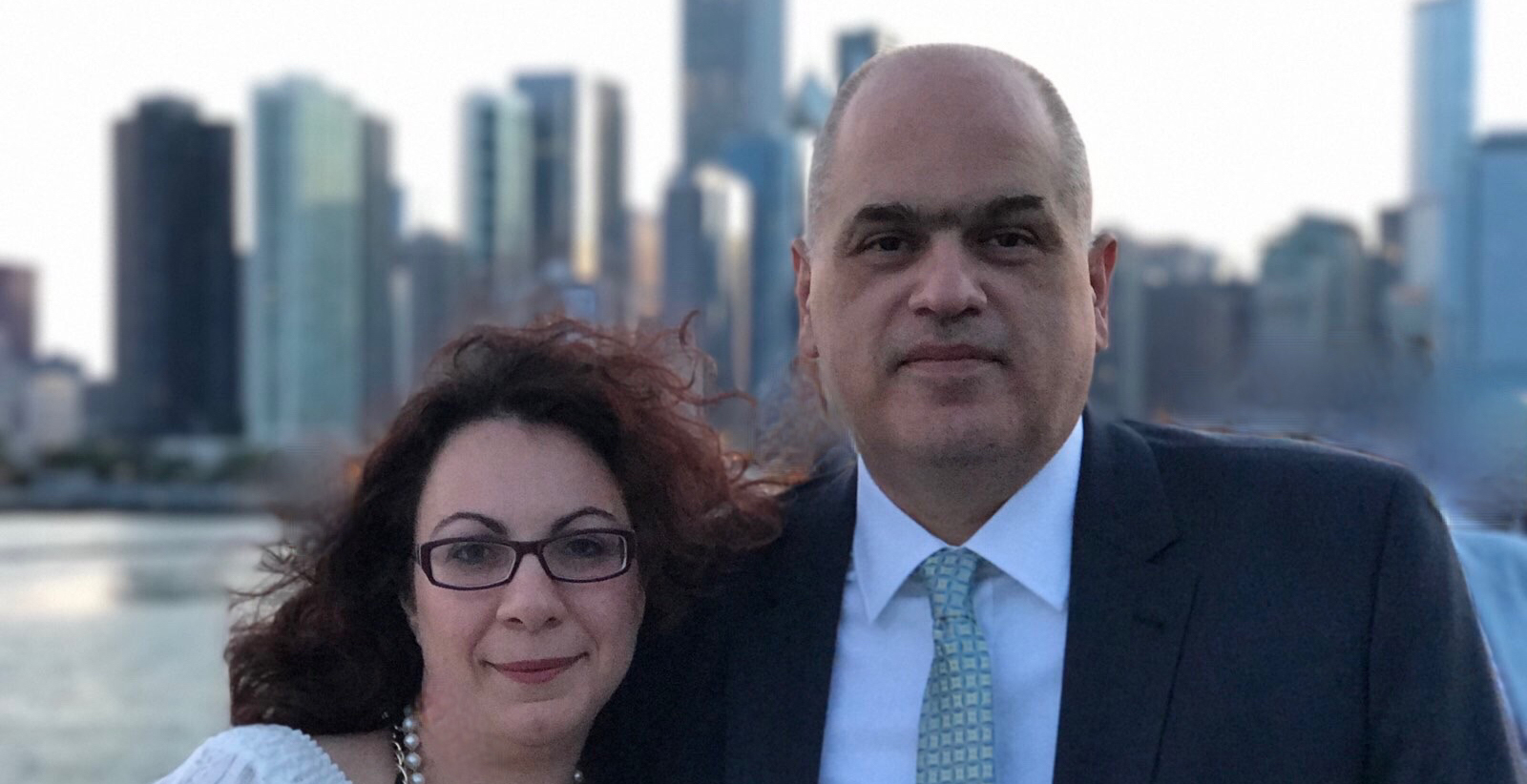 Most of us, if not all of us, consider the only risk of our future retirement to be receiving a smaller pension than we have calculated or wished for. Unfortunately, this is only the tip of the iceberg.
The risks that we will all face in retirement or immediately before can be divided into 5 main groups: 
1. Risks of Outliving Resources
2. Risks associated with Aging
3. Investment Risks
4. Work related risks (before retirement) 
5. Family related risks
All these risks are predictable, documented, treatable and above all the probability of their occurrence and the severity of their effect on our Retirement Planning can be accurately calculated through the Retirement Income Risk Assessment (RIRA).
Long-term and multifactor retirement planning
Optimum utilization of our human capital, knowledge, work skills, hard work, and money is the big question. Heading towards retirement we all have the basic sense to realise that we are essentially transforming - with more or less success - human capital into monetary capital. And when the human capital is exhausted, when we stop working and retire, if our monetary capital is not protected and sufficient for our needs and desires, then we will find ourselves in an extremely difficult position.
You, us, the changes and our pension portfolio
In the lives of all of us, constant changes happen for the better or for the worse. And I call all these changes "flags". I believe that everyone with their own flags should find the right insurance consultant to put everything down to find the best solution together. Because:
Some may have high stakes - property, family, financial activity - that they need and want to protect and secure.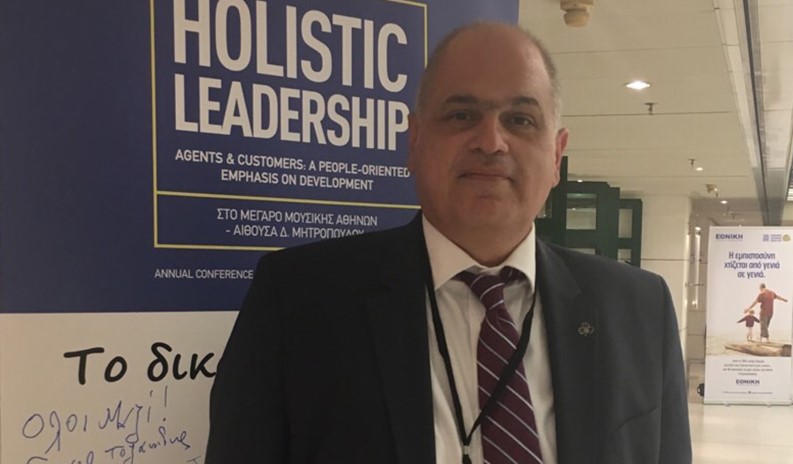 Others move on to the next stage of their lives - get married, have children, get a promotion - and develop their economic activity. Many went through a difficult time in their family, friends, social environment and were deeply troubled. Some wish to extend or optimize their insurance 'umbrella protection'.
Fortunately, there are those who want innovation, experience, specialised knowledge and reliability from their Insurance Advisor. So let them and everyone keep in mind what I always tell my clients: "Every job is a self portrait of the person who did it. Autograph your work with excellence".
Nikolaos H. Papastergiou, RICP®
Coordinator of Insurance Agents of the National Insurance Corporate Network
Retirement Income Certified Professional®
Life Member of LIMRA INTERNATIONAL
www.linkedin.com/in/nickpapastergiouricp