Christos Karakasidis together with his sister Maria Karakasidou took a great initiative, which can only be a good omen for the course of Greek society.
By Mia Kollia
Translated by Alexandros Theodoropoulos
They founded the Happy Act team, with the aim of changing the data to serve people on the autism spectrum and people with sensory processing problems.
Their main goal was to make accessible the cultural sites, as well as those locations where daily activities take place, for these special individuals.
Maria and Christos, two siblings with different professions, started this innovative venture having noticed the lack of entertainment options but also the informal exclusion from daily activities for people on the autism spectrum.
Within a short period of time, The Happy Act team was made up of volunteers and friends and started making real actions that aimed at creating ideal service conditions for people with disabilities and a cultural change towards a more accessible society.
Christos sees in the face of his sister, the woman who was essentially the beginning of everything that concerns their own initiative.
"Our case confirms the 'saying' that behind big initiatives for big actions, there is a woman." Maria Karakasidi is a special education teacher working in specialised schools. "Her own passion for offering and her love for what she does were what fascinated us, going to connect people from different cognitive and professional backgrounds in order to work together and offer solutions to chronic issues that concern the field of disabilities in Greece and Europe. It may sound romantic, but the way she managed to transmit this love to the whole team is very essential".
Now, having understood what is needed, The Happy Act team is working to achieve a common goal. And that is nothing more than bringing people together, providing accessibility services to both public and private companies.
The road to success is not easy, which is confirmed in the case of The Happy Act. "Usually, when we hear the story of an endeavor, we think everything was rosy and smooth. Perhaps, as influenced by films of similar action in cinema, we live in victories and achievements. But behind what we are proud of, there are so many other things in which we faced obstacles and several difficulties but they made us try more stubbornly to achieve them".
Perhaps the most important obstacle was that they tried to solve problems that until recently had either been not known to the wider world or had not become objectives of study so that there would be corresponding solutions.
Thus, they tried to find partners willing to listen to what they had to suggest and created examples of its implementation. "People are rightly tired of hearing beautiful words and visions, they want deeds and works."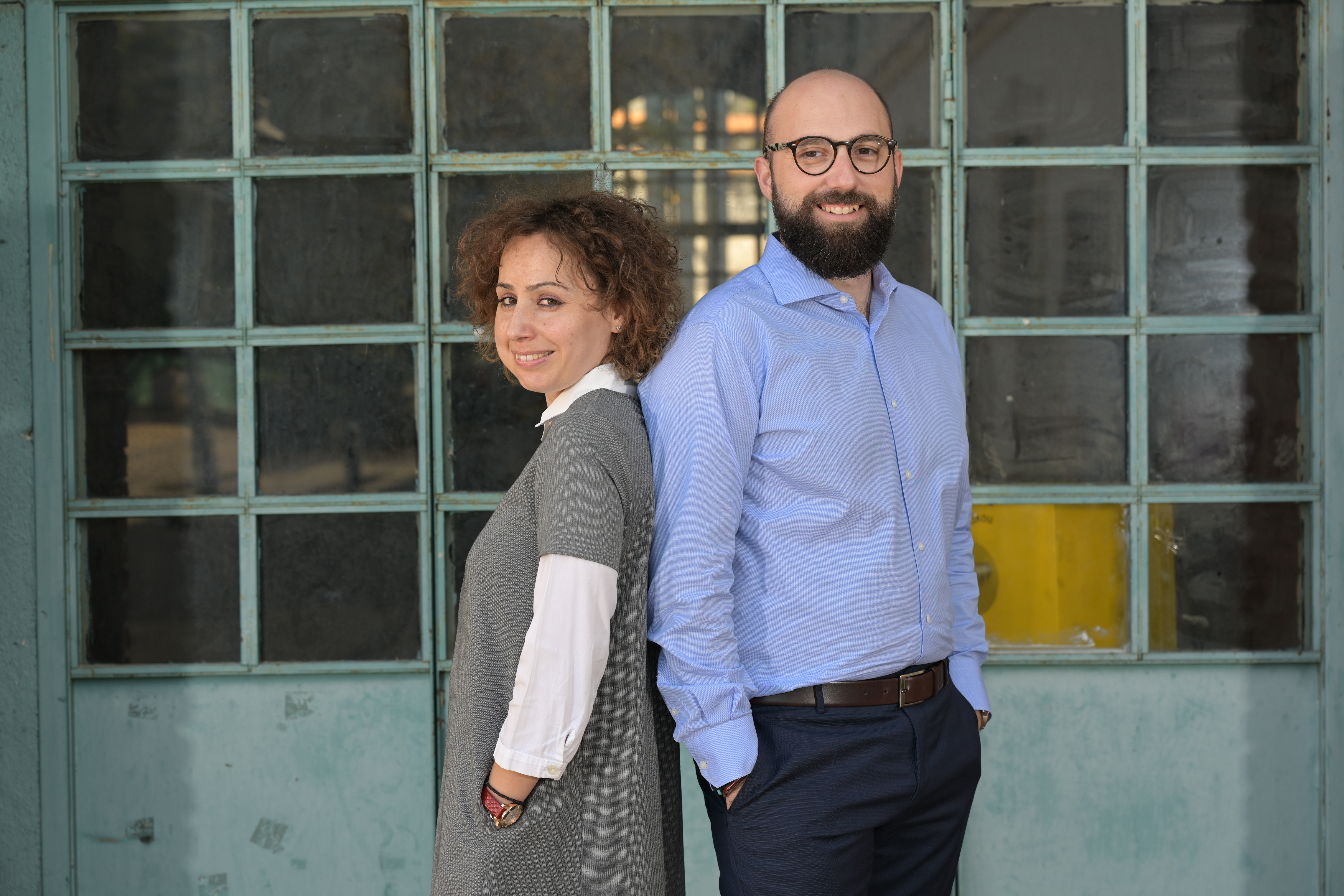 As for the progress of the Organisation, their strategic decision was to turn first to private companies to carry out their work and then to the public. The reason was that, as young and enthusiasts, they chose partners who had a faster pace of cooperation, and therefore, result.
"In the State you can find really amazing partners. However, a project that will be carried out initially by a small and flexible team will definitely bring positive results faster". They wanted to test their strength and to evolve, so that they could implement larger scale projects.
"By carrying out actions and projects that reflected our vision concerning different accessibility problems of people on the autism spectrum, we presented our work to people who would like to be involved in it".
Christos Karakasidis observes an auspicious tendency to raise awareness and an increased interest in informing the public about autism. "The optimistic part of the current period we are going through is that autism has been introduced into the public debate with ambitious efforts from several institutions and dynamic parents.  
People start to understand the basic features of this "invisible" disability, in the sense that many times, autism is not easily visible to an unfamiliar person. Consequently, that person doesn't care about its accessibility and quality of service.
The road to get to this point was long and those who have been systematically involved in informing and raising awareness of the general public, know this. There are several things that need implementation because the next step after information is to take action in order to improve the conditions of equal treatment and finally to achieve integration in everyday life".
The most important achievement of The Happy Act to date is that they have managed to establish access of people in the autism spectrum to places of entertainment, culture and daily activities.
"Our fellow human beings have the opportunity to enjoy in an optimal way what everyone else has. However, if the question was personal, I would choose to give another aspect. I believe that with our work, we have managed to enable the parents and families of these people to leave their homes and live experiences that they were deprived of, protecting and caring for the best of their people".
Cinema is an example. A man, in the period before starting a family, had the opportunity to go and enjoy a movie. But later, having to take care of a child with autism, this became prohibitive. With the accessibility solutions provided now, everyone can enjoy everything together; everything that our world has to offer and this is a huge achievement.
In conclusion, Christos Karakasidis identifies some special characteristics in the Greeks, which in his opinion lead to success. These are their stubbornness, will and ingenuity.
"The Greeks, in their long course, lived through difficult situations where in order to cope with they added quarrels to their quiver, such as ingenuity, stubbornness and large reserves of will. All these compose a Greek man capable of leading both himself and his team to great success, which knows no boundaries.
I would liken him to a child who was born in difficult circumstances, experienced difficult situations and managed to develop himself and emerge. But this did not happen by itself; it had a special background and – although it sounds utopian - a powerful set of features that compose the famous Greek acumen".
"Greeks are born for the best - taking away the continuity that many give to this phrase".  
#HISstory