Just 27 years old, down-to-earth and dedicated, Natalia Chantzi is dominating the most crucial part of our national economy: tourism.
 
#tourism #economy #hotelmanagement #hospitality
By Mia Kollia
Translated by Alexandros Theodoropoulos 
After studying at Brunel University in London, Natalia Chantzi, who was born and raised in Thessaloniki, decided to return to Greece and pursue a career in tourism.
In 2015, the then 20-year-old Natalia, undertook the creation of the Avaton Luxury Villas Resort in Halkidiki, which then consisted of 16 suites and villas. In just 3 years, she managed to become a Member of the international group Relais & Châteaux, which includes 600 hotels that specialise in gastronomic excellence.
At the age of 23, Natalia Chantzi acquired the title of "the youngest General Manager of a Relais & Châteaux hotel". In 2020 she founded Avaton Hotel Management, with the aim of helping hotel and villa owners improve their results and grow their businesses.
- Do you think the family environment plays a significant role in the upbringing of children, regardless of the field they choose to follow? How was your home?
In my case, the family environment played a decisive role in my subsequent course. The family table never lacked discussions about business. My brother and I were called from a young age to participate in business and family decisions that determine our future. Certainly children who choose to pursue a career in a similar field with their parents have more knowledge about the subject in the beginning, something that proved to be very helpful for me as well. Later, my teachers at school gave me a lot of stimuli and helped me to be inspired, to discover new aspects of my personality and to develop myself in various fields.
- Did you have any inclination in the beginning? What are the factors that excite you: communication, aesthetics, innovation? All of them and why? 
I knew from the beginning that I wanted to do business because that way I would be able to make real what I had imagined and be creative. Hospitality won me over because it's a world full of exciting people (customers, colleagues, employees, etc.) who are passionate about services and the art of living well - L'art de la vie as the French say. I came in contact with wonderful people when I started in tourism and all this world seemed fascinating to me. The wide range of services provided (from gastronomy to spa, kids club and water sports) give you the opportunity to deal with many objects so that you never get bored and discover new interests and talents.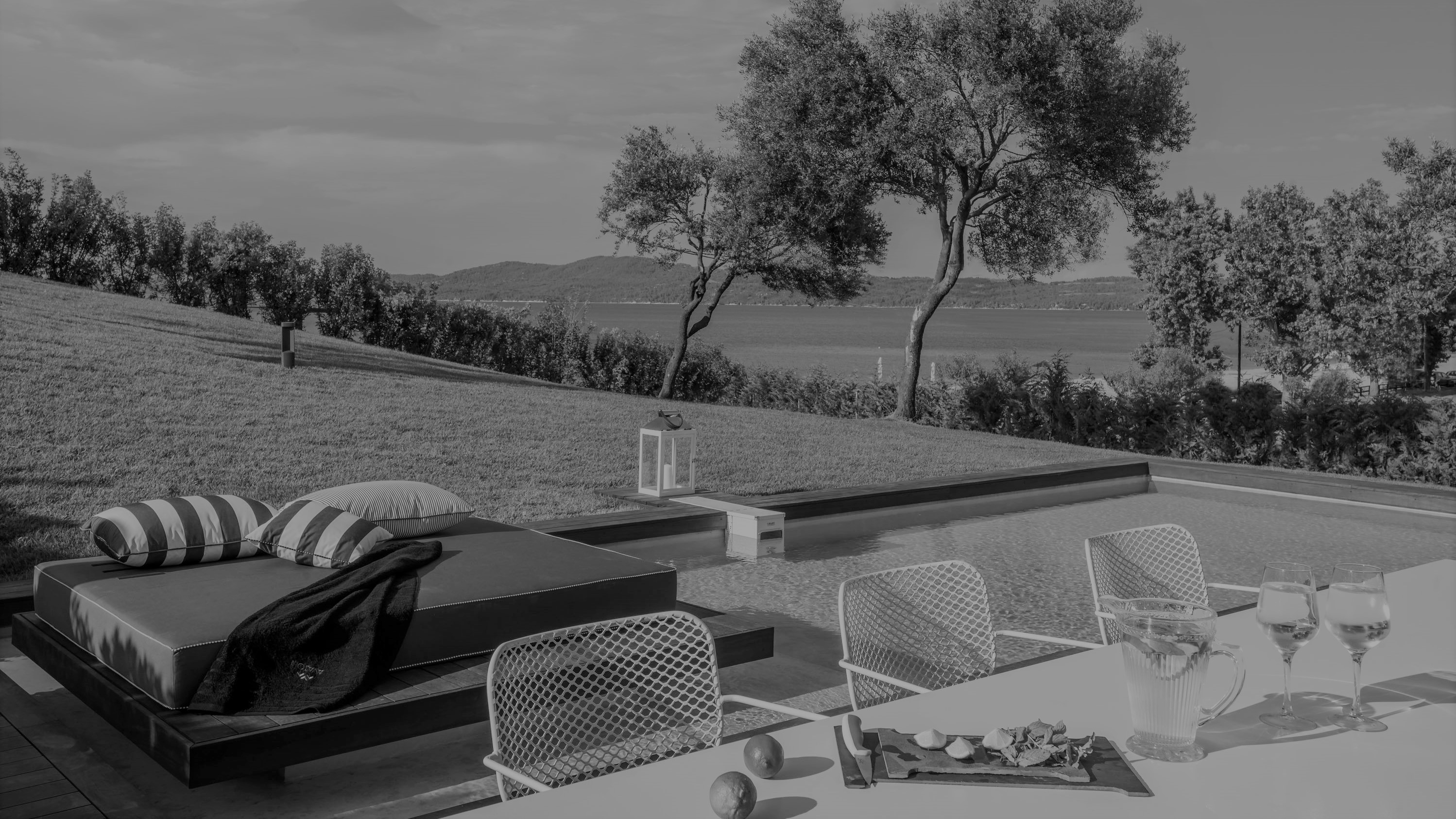 - What were the biggest difficulties you faced, how did you overcome them and what did they teach you?
In the beginning, most people are definitely wary of you because of your young age and gender. They need more work, argumentation and effort to accept your views or follow the guidelines you have given them. Over the years, however, acceptance will come as you prove your good work again and again. With knowledge, a critical eye, a realistic goal and a detailed plan, hard work, perseverance, strong business ethics and faith in your potential, everything is possible.
- How did you manage fame and international recognition at first, as well as the reputation and the acceptance in such a demanding place like yours?
The first recognition came when Avaton Luxury Hotel & Villas was included in the gift package given to the Oscar nominees! Each recognition makes me happy and gives me the strength to continue an innovative course in the field of hospitality.
- What is the secret to evaluating groups and people properly?
I think logic, objectivity and a critical eye are some of the most important components for a proper assessment.
- Do you believe our country can become the ultimate destination for everyone and what is necessary to achieve that? 
Tourism is changing at a very fast pace, especially after the pandemic. Modern travelers are very well informed, looking for unique experiences in their vacation apart from sun and sea. They want to experience the authenticity of each place and to live the places like a local, discovering hidden treasures (gastronomic, cultural, natural, etc.).
They don't plan their trips too early, they make all their reservations (for airline tickets, hotel, transfer, bar and restaurants) online and they're mainly influenced by social media and the opinion of previous visitors. They usually select accommodation with a specific aesthetic identity and give special emphasis on their environmental and social action. During their stay at the accommodation they want to make use of technology so that they have fast, efficient information and personalised service wherever they are and at any given time.
Although in recent years hotel units are built based on the needs of the modern visitor, there is much room for development as the majority of tourist units are based on the model of mass tourism of previous decades. Destinations should preserve their authenticity and correct the mistakes of the past.
It's the duty of all people involved in Greek tourism to follow closely the global trends and developments and to constantly upgrade the Greek tourism product so that the heavy industry of our country can take the place it deserves on the global tourism map. If we follow this direction and evolve, the future of Greek tourism will be bright.
- How dedicated should one be to one's subject/field and how open to other things and opportunities?
Especially in the first years of a business, absolute dedication is necessary for its good internal function and its consolidation in the market. As the years go by there is a constant need for optimisation and evolution and this requires stimuli from many different areas of life (family, friendship, society, travel, inner search, art) so that inspiration for innovation and new perspectives will come naturally.  
- How was your life in the UK and what experiences stand out?
I lived in the UK as a student. There I realised the importance of a very well organised system that helps you focus on essential issues and ultimately achieve your goals. For this reason I consider the work system to be vital to the success of an organisation.
- What would you advise young people with dreams, who want to be successful?
I would advise them to have enthusiasm and appetite for the business trip that will start regardless of their initial position, to have a clear vision of where they want to go and a detailed action plan. Finally, I would advise them to work hard and ethically. 
#HerStory