March 8th is not just another typical day in our calendar. It's the day that we celebrate women, the feminine courage, the feminine endurance, body, mind and soul. Of course we don't need a single day to remember and respect all this. But we do need a day as a reminder of the virtues, the fight and the contribution of Women in shaping the world of today and tomorrow. Below are 13 excerpts from interviews with inspiring women, by ImpacTalk.    
#internationalwomensday #women #happywomensday
By Mia Kollia
Translated by Alexandros Theodoropoulos
Nantina Christopoulou, Melissa Immigrant Support Network
"We share this day with women of all ages and backgrounds; we share their stories, their pain, their traumas, their vulnerability, the unsurpassed power of their hope, and together we open new ways and build new bridges. Every little step is a leap and a miracle. And at the end of even the most difficult day, you have made a great journey. You've learned to give not because you have a surplus, but because you know what it's like to have nothing".  
Elpida Kokkota, founder of the non-profit organisation Mexoxo
"Every project that starts from your own personal will to create is automatically transformed into a living organism. Women need to find the strength to claim and try new experiences and men need to leave some space open and create some time for that. Greek women are smart, dynamic, quite modern and I could liken them to an electricity station".  
Christina Flampouri, Climber |7 Summits achievement
 
"The first thing I had to conquer as a woman was to convince myself that I was a climber, without being a climber's girlfriend or a climber's daughter. The most important thing in this sport is that you understand how strong you are when you have no other choice. And then you do the same in life".
Christina Poulitsi, Soprano
"You need a "strong stomach" in order to withstand constant criticism and to collaborate with distinctive artistic personalities, while maintaining the sensitivity and agility of knowing when and how much to promote yourself. There is not just one way, there is not even a right way - there is only your own way".
Vanessa Archontidou, Climber
"I realised that there are few women who have the opportunity to enjoy nature, adventure, exploration and the freedom that all the above entail. Not because we aren't strong, but because we have grown up with standards and patterns that want us tidy, clean and uncrumpled".
Diana Kochilas, Chef |TV producer |Author
"My 'charisma' is called diligence and work! Since I was a young child I've always had a strong will. I'm not talking about an ego that goes as: I want it to be done my way, but about the goals of life. I don't give up and I don't let any obstacles and problems stop me".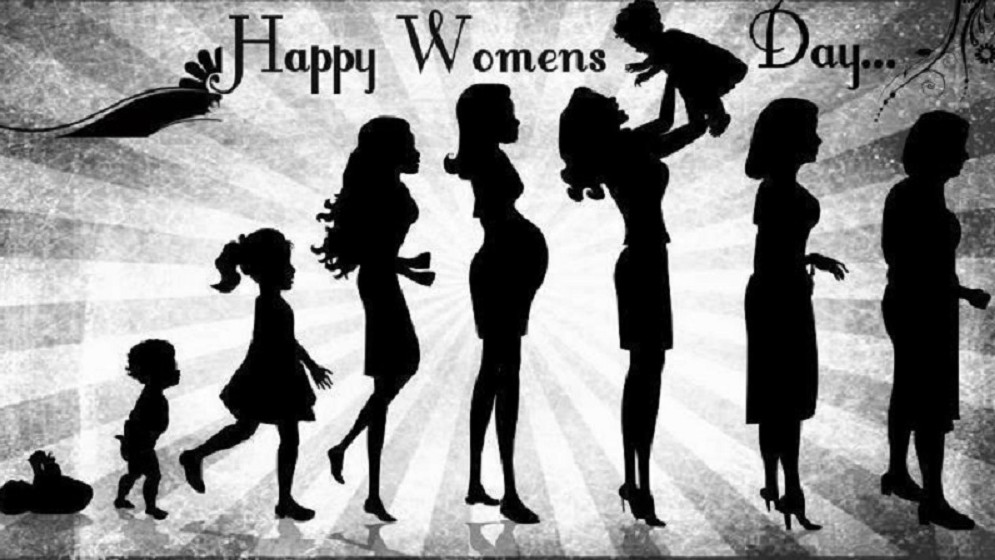 Apostolia Papadamaki, Choreographer | Dancer
"The journey of life is a journey of self-knowledge. The greatest gift we can give ourselves is to fill in the parts of the soul that we lack, those with which we are not actively connected".
Maria Themeli, Doctor | Researcher
"It's important to celebrate our goals, because research has 90% failure and frustration and only 10% moments of success. Providing an answer to even just one question is the driving force that leads us forward".
Andria Zafirakou, Award-winning Teacher
"Instead of worrying about keeping your school schedule up to date or your classroom quiet, focus on how to build a true relationship with your students. Contact and communicate with them to find out what they are interested in. Build a relationship and gain their trust. And then everything else just comes along". 
Evanthia Galani, Doctor |Researcher
"Being a champion in medicine and science is highly competitive regardless of where you are. I consider it especially important for young doctors and scientists to have female models of success".
Myrto Kalouptsidi, Mathematician | Professor of Economics
"I have learned that as long as you keep trying despite the frustrations, and as long as you elaborate on the details (I tell my students to get their hands dirty) inspiration will come". 
Eleni Andreadi, Founder of the non-profit organisation "Planet Agents" | Author
"I believe that children have a lot of power. Actually we all have power as long as our own individual initiatives are activated. In other words, it is very important for each of us, not to feel weak in relation to what we live, but to try to take action".
Athanasia Athanasiou, Researcher at the Italian Institute of Technology
"There is absolutely no reason for the scientific field to be male-dominated. Women have the same abilities as men and in addition they are often more methodical and inventive. Therefore, if they love science and their field and if they set goals and go after them with perseverance and patience they can reach great success".