A visionary leader in experiential learning and pioneer of STEM education, Ioannis N. Miaoulis is the 11th president of Roger Williams University, guiding their mission and commitment to providing an outstanding education through community-engaged learning and civic scholarship. Dr. Miaoulis previously served as President and Director of the Boston Museum of Science since 2003, introducing more than 1.5 million visitors a year to science, technology, engineering and mathematics. 
By Mia Kollia
Translated by Alexandros Theodoropoulos
- When and how did you realise your love for the subject? How and to what extent did your family and the environment you grew up in influence your way of thinking?  
Up until the age of 15 I was interested in Literature. It was my Physics teacher, Mr. Papachristou in Athens College that motivated me and engaged me to totally switch my interests in Science and Engineering. My parents were always in favour of pro education but had no influence on me focusing on science and engineering. 
- What are the most important qualifications that a manager of a contemporary museum should have? 
I believe that a manager of a major contemporary Science Museum/Science Center should have a strong science/engineering background to be respected by the academic community, good marketing/business skills, emotional intelligence to be able to manage up and down, team-building skills, good listening skills, a passion for educating young people and an interest in making science learning fun for all ages. 
- Scientific knowledge is essential for sure. How essential is emotional intelligence and social awareness? Also, what is the secret to managing people and teams?
Good listening skills, giving credit and recognition to others, supporting and rewarding beyond expectations, empowering and allowing for mistakes, not the same mistake twice though, allowing them to talk and express opinions last and building a collective vision. 
- You are known to have a knack for attracting donations and investors. How have you achieved that?   
People invest in other people and especially in transformative ideas. Building a genuine good relationship with the donor, presenting enthusiastically a vision for the institution, listening to his/her needs and wants, and delivering what was promised are basic elements in gaining their trust. 
- You specifically strengthen female working staff. Do you think women have different gifts and characteristics compared to men?  
I have been a big supporter of women, even before I had my two daughters. I have found in general that women are better team players, more caring about others, about the environment and the world than men. My top students when I was teaching at Tufts University were routinely women. Yet women, not so much now but in the past, were not given as many opportunities as men. I am very proud of all the work I have done over the years to make science and engineering more accessible to women and promote women in science and engineering at all levels, from kindergarten to university faculties. I think this is probably my most significant contribution to the world.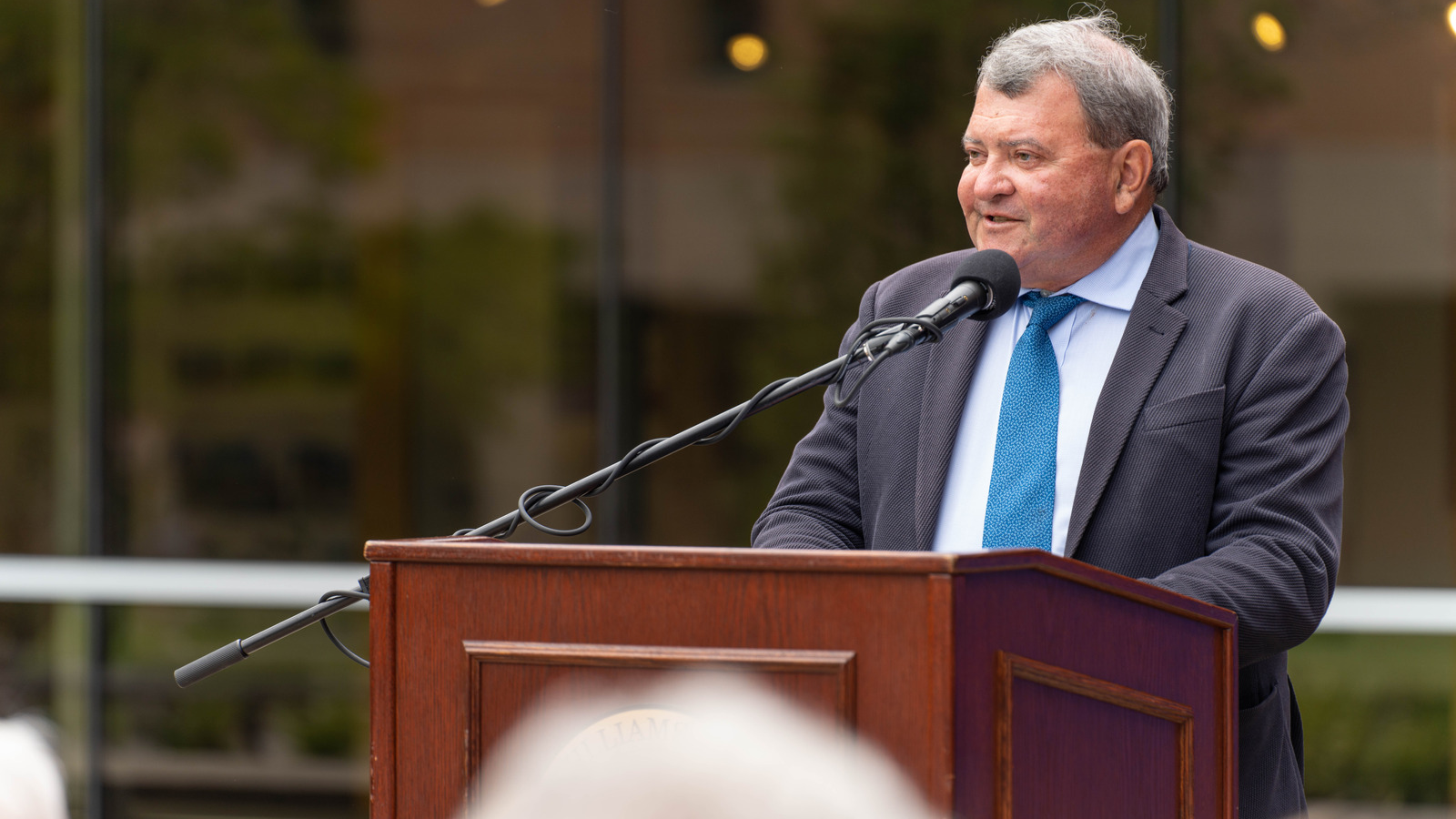 - They say that Boston is not America and is more like a European city. Is that true? In short, what are the pros and cons of America?
Compared to other cities, Boston is probably closest to Europe in terms of culture but it is definitely not a European one. America is truly the land of opportunity. If you work hard and you are focused and determined you make a good living here. I came to the US with two suitcases to study at Tufts in 1980. I had no connections, didn't know anyone here and my dreams became a reality. I love working in the US, but in general you have to find your balance. In the US most people live to work, versus in Greece people work to live. Finding a good balance in the US is more challenging but doable.  
- What were the biggest difficulties you faced in your life, how did you overcome them and what did they teach you?
The most difficult situation in my life was getting a divorce with my first wife. We were together for almost 30 years. We got married early, too early. We were 22 and 23 years old. After 30 years people tend to grow apart. You are a different person at 23 than you are at 53. However both my ex wife and I overcame those difficult circumstances and we are friends now, enjoying our grown up daughters and their husbands and our one-year-old beautiful granddaughter, Sage. 
- What advice would you give to a young person starting life after school?
My advice is "Life is not a rehearsal". A lot of people live in a preparatory moment all their lives. Be productive, caring, loving, but enjoy every moment. Be organized and always have a plan. Try to think not one, not two, but three steps ahead. Before you say something or do something think it through, three steps ahead what the ramifications will be to you and to others.
 
- Do you feel proud of your many international recognitions and which legacy interests you the most?  
I was one of the people that started the STEM movement back in the mid 90's. I am very proud of introducing the E (Engineering) into the lives of millions of children around the world and making it equally exciting to girls and boys. I have served three institutions all together: Tufts University, the Museum of Science Boston, and now Roger Williams University. I love all three and feel I have played a critical role in their transformation.   
- How important is personal time for you – do you have any? Unless "personal time" for you is time at work. 
I love working and I love "playing". I love to cook. I have cooked for some of the top chefs in the world, including Ferran Adrià, the best chef ever from Barcelona, twice! When I was at the Museum of Science I cooked for every single event at my house, 50 to 70 a year. Now at Roger Williams University things are busier so I cook about 20% of the meals but always for the Board of Trustee dinner, three times a year. I also love fishing. I have been fishing since I was 3 years old at my mother's small summer place in Alepochori. Now I fish in Narragansett bay. Fish there are much bigger and plentiful.
 
#HisStory