The Greek soprano who excels in Germany in such a difficult artistic field, charts her own course, aiming at the journey and not Ithaca. With studies and scholarships in Greece and abroad, Maria Kostraki is an artist who has managed to do what she loves with dedication, hard work and without anything for the sake of fame, despite her charm and characteristic beauty.  
By Mia Kollia
Translated by Alexandros Theodoropoulos
When did you first come into contact with the type of music you serve and what led you to this path? 
I had my first substantial contact with music as a member of the Children's Choir of a church in Thessaloniki, while my participation in the production of "Turandot" by G. Puccini, starring the legendary Ghena Dimitrova and conducted by Alkis Baltas, had been decisive. It was a truly insurmountable experience for me as a child, which really defined me. 
How have you managed to develop your career in such a competitive artistic field as that of the lyric theatre and even abroad? 
As it happens in any kind of art that one wants to serve properly: with devotion, love, work and self-denial. Beyond that, this development is not the most important part. There is no Ithaca, only traveling and you certainly don't focus on the Laestrygones and the Cyclops. Just follow the journey, wherever it takes you.  
Is there what we call the "secrets of success" and what are yours?  
We must keep in mind that an artist's career is an integral part of his personal life. One affects the other and vice versa. As each of us has our own, personal, unique course in life, so it happens in our artistic career. Also, don't forget, in addition to systematic and intensive work, the unpredictable factor of luck. So no, I don't think there are "secrets to success", but I do believe in the conditions of it, as I mentioned above. 
Do you think that musical talent is innate or acquired and how far can an artist lead? 
Yes, I absolutely believe in innate musical talent. In addition to the voice for us, the singers, we also talk about general musical intelligence. But we should not overestimate this, because it's only a small part of one's artistic development. It's probably 20%, with which alone you can do nothing. As well, if you have the remaining 80% and you miss this 20%, you will always miss something essential. 
Do the "rules of the game" regarding an artist's celebrity govern your field too or do they differ? 
I don't know these rules, so I am not the right person to answer this question. Recently I realised that probably in this field I play on another pitch or, to put it another way, I realised that in a game of chess, I play checkers. It doesn't matter, the queen is also nice; simpler. Let the grey matter be consumed in other things.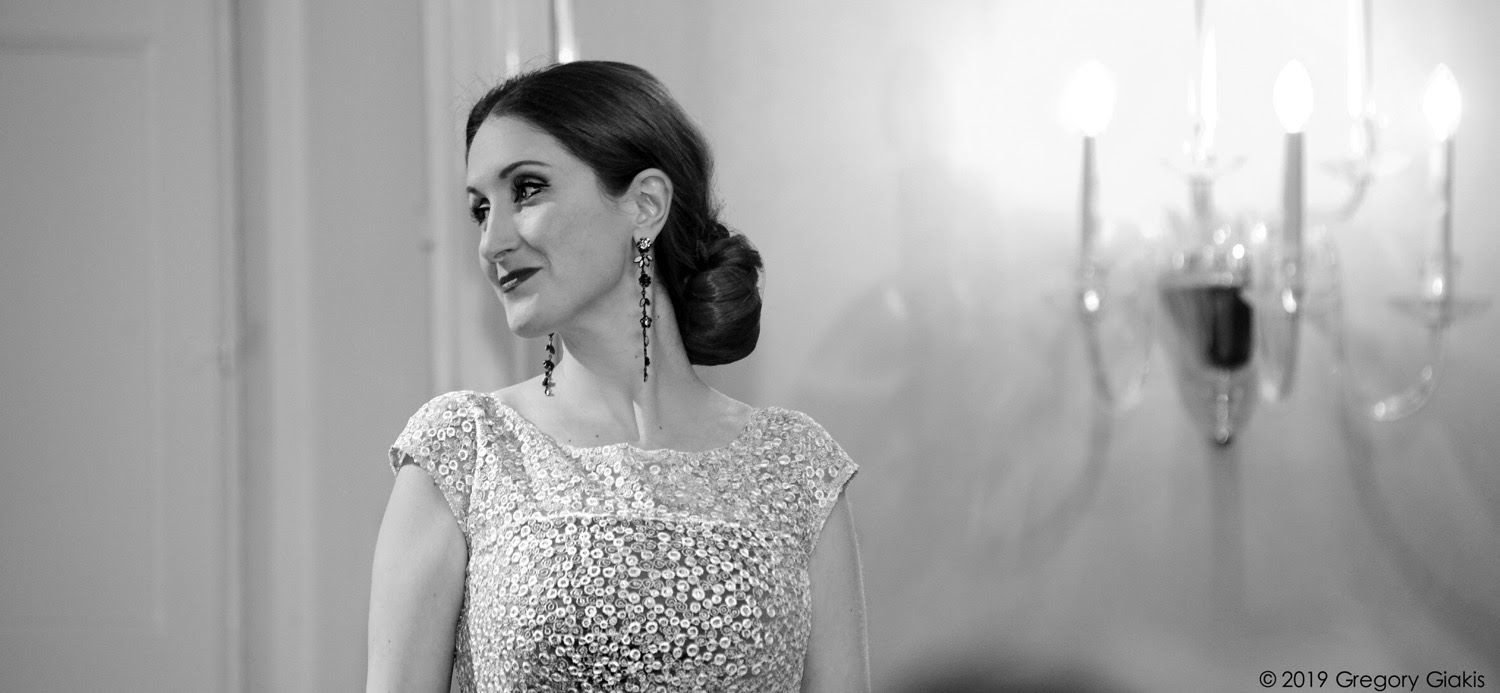 Lyric theatre vocalist: how difficult is it to do something so sophisticated? 
Yes, it's definitely more sophisticated than other professions such as doctors, lawyers or hairdressers. In this age of globalisation, however, this doesn't limit you. All in all, there is a very wide market, which allows you to work for a living with what is called art, as well as to create artistically, charting your own personal path in the field. There are several ears around the world that will listen to what you do. Recently, someone from Canada wrote to me that he would like to have some of my recordings, even though I have never sung in Canada. I have not even been there! It is impressive. On the other hand, our work is a function. There is an urgent need for this, for the sake of the world. 
Are you planning to return to Greece at some point? 
I would love to. At the age of 15, I came to terms with the idea that I could never return to Greece, both due to the limitation in the labour market and for my own personal artistic development. I have learned to love the place I live from time to time. I loved Munich and couldn't imagine living in a city without a music library where I could go at any time and find what I was looking for - scores, information, recordings and videotapes of all kinds, as I systematically did at the time. Besides, here in Germany there is a very special artistic approach. There is respect, dignity and care, what we call a system, for any kind of artist, and I consider that vital. For sure, poverty forces action and art, but art not only can but must exist independently. Anyway, a lot has changed since then. You have access to everything online and information comes wherever you are. I belong to the generation that experienced this change at a very critical age, in terms of my job. I cannot forget that in my first steps I had to find someone to bring me the newspaper Giornale della musica from Italy, to be informed about competitions and auditions in this country, which I loved so much but I wasn't a citizen of. A few years later, one couldn't imagine that all this information couldn't be found online. In addition, I believe that in Greece there is a movement, flourishing within the crisis and all the problems. I admire many artists who live and work in Greece. There are some great things taking place and it would be a great pleasure for me to contribute to them more often. So, I do not know ... I will let life surprise me.  
Who is Maria Kostraki? 
The Greek soprano was born in Veria, grew up in Thessaloniki and studied in Munich and Würzburg, Germany. She made her debut at the age of 23 as Norina with Donizetti's opera "Don Pasquale", in the Kammeroper of Munich. She has sung in dozens of operas such as "Cosí fan tutte" and "La clemenza di Tito" by Mozart, "Dido & Aeneas" by Purcell, "Cenerentola" by Rossini, "Ariadne auf Naxos" by R. Strauss, "Aida (Grande Sacerdotessa) and many others. Her career in the field of Greek art song is also remarkable. She has participated as a soloist in productions in Greece (Athens and Thessaloniki Concert Hall, National Opera, Art Theatre), Germany (Belcanto Festival Bad Wildbad, Festspiele Schloss Weikersheim etc.), Italy (Spoleto Teatro Nuevo, Teatro Caio Melisso etc.), Austria (Vienna), Switzerland (Baden), Egypt (Cairo and Alexandria Opera) and Algeria (Setif). She has also won many competitions and scholarships.  
 
#HerStory